Education can make all the difference to girls living in the poorest corners of the world. We're told that every extra year in school helps girls to be healthier, less vulnerable to violence and HIV/AIDS, earn more, and marry later in life.
So, it's been an amazing opportunity for me to see how the lives of thousands of girls are being transformed in Tanzania and Nigeria, thanks to a five year project funded by Comic Relief.
We've followed the journey of just a handful of girls and really seen some changes.
Maua Juma's story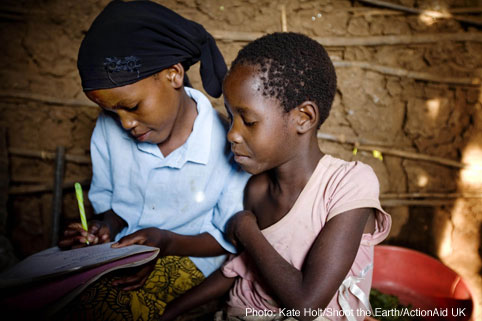 Maua Juma is so determined that she and her sister get an education that they take it in turns to go to school whilst the other one stays at home to help their grandparents. They then teach each other what they have learnt.
"Nearly all of the girls I know now go to school. When I was younger though there weren't as many at school as there are now." Maua Juma, 11, Tanzania
Baby's story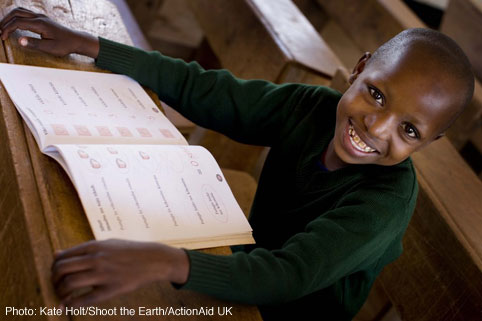 Baby, an 11 year-old Masai girl, was the first ever girl in her community to go to school. She is doing really well and told us that she is determined to continue her studies and not get married. 
Kaltume's story
When we met Kaltume from Kabiji, Nigeria, she had to watch her brother Abba going off to school every morning, whilst she spent her days selling spaghetti in the market. Now she goes to school with him.
Kaltume has big ambitions  – she wants to be a doctor one day – who knows, maybe now anything is possible?
The Transforming Education for Girls Project
The project was run by Maarifa ni Ufunguo in Tanzania and Community Action for Popular Participation in Nigeria, supported by ActionAid and funded by Comic Relief and the Tubney Charitable Trust. The project ran for 5 years from 2007-2012.
Information was collected from over 100 schools in Nigeria and Tanzania to help understand the main barriers that girls face in getting a good education.

Obstacles included parental attitudes to girls education, lack of female teachers,  lack of toilets for girls at schools, poverty (cost of uniforms and school materials, the need to stay at home to help with chores/work), irrelevant teaching resources, pregnancy and early marriage.

Using this information they then worked closely with the girls themselves, their parents, teachers, and teacher training organisations. Gradually the obstacles are being removed.