Nearly every child sponsor has a personal story behind their decision to contact us. One woman's mother was Burmese and had met and married her father during the war in Burma, another young couple had honeymooned in Asia and seen the poverty there first hand. The stories are always moving.
Once you've taken the step of contacting us, whether by phone or via our website, your journey with ActionAid will begin.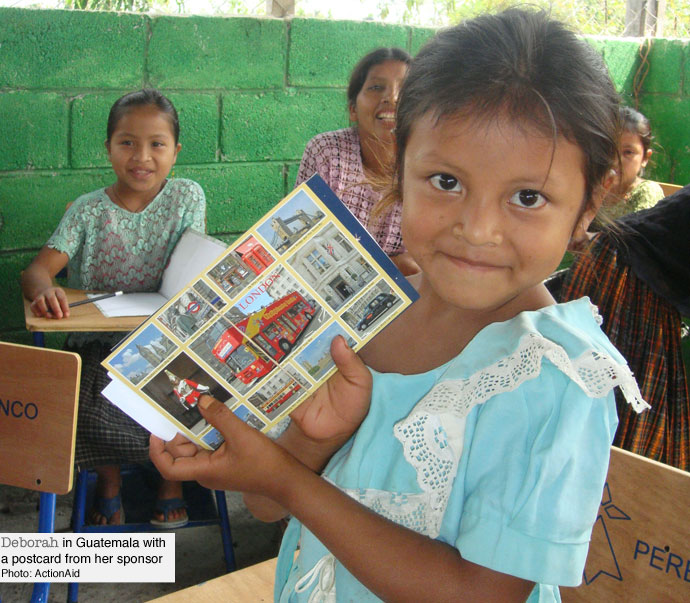 We understand what sponsorship means to people and will do all we can to ensure you get the personal connection that sponsorship brings. You can choose whether you sponsor a boy or a girl, which country they live in or whether to simply to support where the need is greatest.
The day after you contact us, your sponsorship pack will be dispatched by a group of loyal volunteers who work here in the Somerset office. Your pack will contain everything you need to know about sponsoring a child but, most importantly, it will introduce you to your sponsored child. It can be quite emotional when you receive that first photograph and read about the child's personal circumstances and family situation. I know I felt an instant connection with the young girl I sponsor in Afghanistan.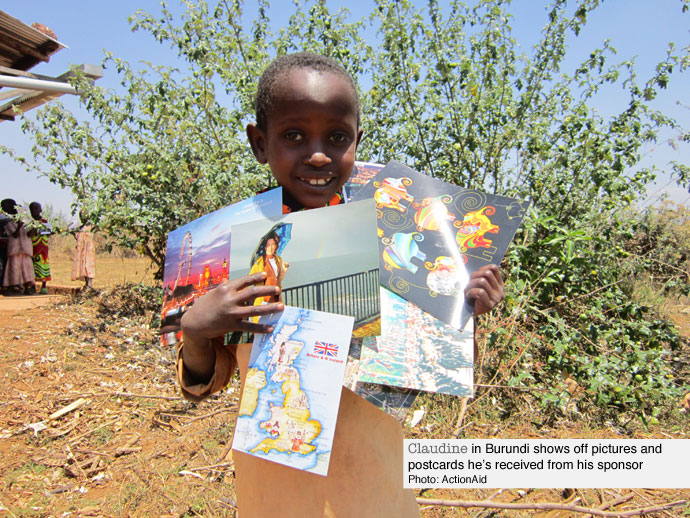 A big part of sponsoring for both sponsors and children is communication. We know how much the children's messages mean to you but had you thought how much your messages mean to the children? They love to hear news from their 'overseas friends' and photographs particularly bring them a great deal of joy. Picture the laughter and excitement as the children share your photos and messages with their friends. It brings being sponsored alive for them as they too sometimes ask if sponsors really exist!
Shortly after receiving your sponsorship pack, you will receive a letter of thanks and introduction from our overseas team. Accompanying their letter will be the all-important first message from your child. For some children, it may be the only time they get to be creative. I was lucky to see some children writing their messages when I visited one of our projects in China. They took the task seriously at first but soon the element of fun and chaos crept in and there was no stopping them – they crayoned and drew until you couldn't see the paper, it was hilarious fun and my colleagues all return with similar tales.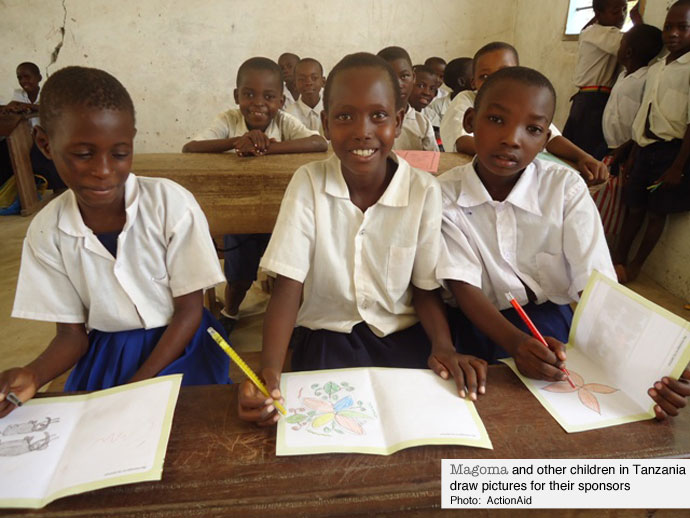 The older children may choose to write a letter and if the message needs translating then a member of the team will do that before it's sent to you. They will also translate anything that you send to your child.
Following that first message you will receive two messages a year from your child, each message accompanied by news from the community to help you gain an insight into the area and how your donations are helping the long term development of the community.
Many long-term sponsors tell of the relationships they have built with the children and the happiness this has brought to them and their families in knowing they have helped somebody with so much less than themselves.
If you would like to find out more, give us a ring on 01460 238 000 we are here until 7 Monday to Thursday and 5 on a Friday. We would love to hear from you.