Working through local people
Almost all of the people and partners who run our programmes are from the developing world. This means our staff are on the ground experiencing poverty at first hand. We see day-to-day how poverty affects people's lives, and are uniquely placed to give a voice to the women and children who suffer most.
Najiba is at the forefront of tackling violence against women in Afghanistan. Thanks to ActionAid training, she has become one of the first female paralegals in Afghanistan, educating women on their rights and defending them in court. She says, "With all this experience it is easier now to interact with women in need, to understand deeply their problems." She has now worked on over 100 cases of domestic violence, helping women seek justice.
Building lasting change
We don't impose solutions. We listen and then work with people to make sure their voice is heard and that they're actively involved in solving the problems they face, so we can build change that lasts. By campaigning against issues like tax dodging and gender-based violence we're helping to change the systems of our global economy that hold women and girls back and keep countries poor.
Rosemary Mpapa's school in Zambia has so few resources that many children don't have desks. Zambia's government aims to provide free education but to do this it needs more money, money it should get from tax, but it is losing out on millions though tax breaks and loopholes. When public services are underfunded, it's women and girls who pay the highest price. That's why we're campaigning to stop UK companies from tax dodging in countries like Zambia, so that girls like Rosemary can fulfill their right to a quality education.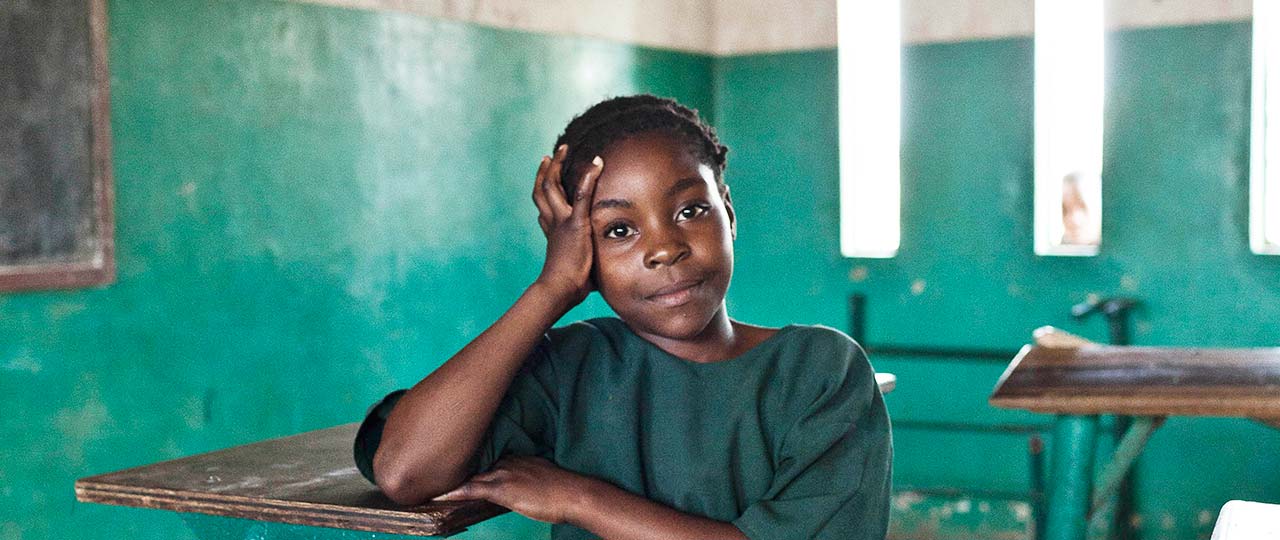 On the frontline
We respond fast to women and children in desperate need with practical, hands-on help. We focus on supporting the most vulnerable people living on the margins of survival: who are hungry, lack access to clean water and are at risk of violence and exploitation.
After the two earthquakes hit Nepal in April 2015, our teams were on the ground straight away giving out food and shelter and creating special tents for children like Pranita to overcome their trauma. Her mother told us:
"After the quakes, Pranita used to scream in her sleep. Since she began attending the Child Safety Shelter, her fear and depression following the earthquake has been growing less each day."
You may also be interested in…
All of our work is focussed on five key objectives outlined by ActionAid's International Federation.
Read our strategy
ActionAid helps change the lives of the poorest, most disadvantaged women and children in the world.
Learn about what we do
We work in communities across Africa, Asia and Latin America.
See where we work