Andrea Metcalf
Deputy Director of People and Culture
My team provides general HR support, develops general and individual learning and development solutions, supports recruitment in line with our principles on diversity, looks after internal communications, security, and our office environment, and leads on cultural development. I am the Safeguarding Lead for ActionAid UK and sit on the Federation's Safeguarding Reference Group. We're also implementing feminist leadership principles as an alternative to the more traditional approaches to leadership and management.
I joined ActionAid UK in 2016, and I have previously been a director of a number of HR consultancies working with organisations in all sectors, including designing and delivering Institute of Leadership and Management qualifications up to Level 7. Until mid-2018 I lectured on the CIPD Level 7 programme for Southampton Solent University where my units were Employment Law and Understanding and Implementing Coaching and Mentoring.
Dean Anderson
Deputy Director of Philanthropy & Partnerships
The Philanthropy & Partnerships (P&P) team works together with trusts and foundations, corporate partners and philanthropic individuals to create long-term sustainable change. We also work with philanthropy advisors and wealth managers to identify and deliver strong investment opportunities. We seek high level donations, collaboration, joint expertise and innovation to meet the many challenges faced by women and girls across the world.
I have almost 25 years' experience in the charity sector, mainly in human rights and international development. My previous experience includes Amnesty International and ChildHope. I joined ActionAid in October 2016 and am incredibly proud to be part of a dynamic, ambitious and passionate team who are committed to changing the world.
Farah Nazeer
Deputy Director of Advocacy
The Advocacy Team works to deliver our strategy – 'Together, with women and girls' (download pdf) – by making change happen through government, parliament and other stakeholders. This could mean seeking changes to legislation, regulation or policies. We want to ensure that the rights of women and girls are reflected in the UK's development approach and that the UK becomes an increasingly positive force for gender rights across the world.
I am a policy, public affairs, campaigning, and communications specialist with over 18 years of professional experience in the voluntary sector; combining a sound understanding of national and international political and parliamentary processes, with a proven history of success in policy and campaign interventions. I was a local politician in East London from 2010-2014, and have held roles as Director of Policy and Campaigns at Bond (the UK Development Network) and as Director of External Affairs at the UK Motor Neurone Disease Association. As a life-long campaigner and political activist, I have fought and won campaigns on women's rights and on the environment. Born in East London, I have a BA (Hons) Politics degree from University College London, an MSc Environmental Sciences, and studied Romany Politics in Czech Republic at Masaryk University.
Lee Webster
Deputy Director, International Development, Policy and Practice
I joined ActionAid in 2018 because I've been a feminist my whole life, and felt inspired to play a part in ActionAid's strategy to put the rights of women and girls at the heart of all we do. I lead the International Development team, a group of passionate women's rights experts who support ActionAid programmes to be high quality and impactful, influence policy and practice on women's rights at international levels, and raise money from government donors to fund ActionAid's great work.
My background is working in and with women's movements and organisations, and I'm committed to making sure all our work is informed and driven by the realities of women and girls living in poverty. My other full-time job is being a mum, and I'm raising my young son to be a champion of gender equality.
Martha Adam
Deputy Director, Strategic Performance and Accountability
I joined ActionAid as the Insight Manager in 2015 having worked in the commercial sector for several years. I am deeply passionate about ending violence against and championing the rights of women and girls, so I'm proud to be part of an organisation that has placed that at the heart of its work.
My team is committed to supporting that work by driving the delivery of our five-year strategy, Together with Women and Girls, and putting in place effective and efficient processes to make sure our funds reach the women and girls who need it most.
Mike Noyes
Deputy Director, Humanitarian Policy and Practice
I joined ActionAid in 2013 to develop our humanitarian work. Prior to that I worked with UK charities, including Christian Aid and CAFOD, in both development and humanitarian contexts in the UK and Africa.
Across my career I've worked in roles which implement a partnership approach to development issues, prioritising the leadership and agency of local people and their organisations. ActionAid's commitment to a rights-based approach attracted me here in the first place, and continues to inspire me today.
As Deputy Director of Humanitarian Policy and Practice, I'm pleased to be supporting work on the ground to bring about lasting change in the lives of women and girls.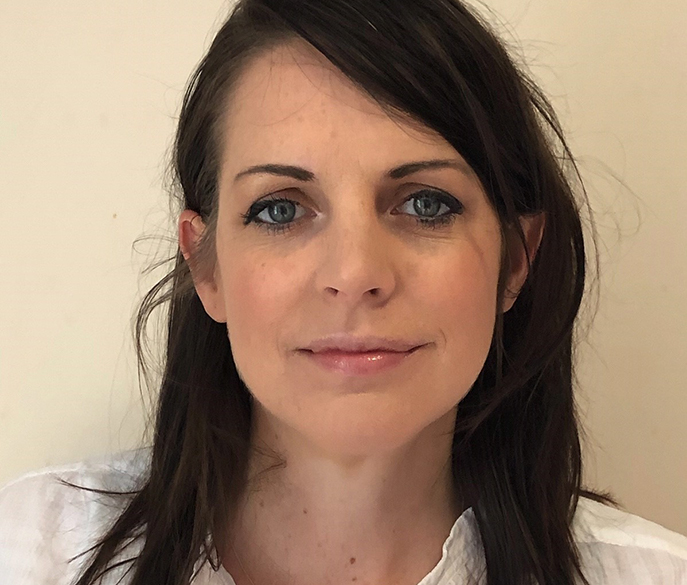 Peta Walmsley
Deputy Director, Individual Giving
I have worked in the voluntary sector for over 14 years, leading fundraising and engagement strategies across a variety of charities both in the UK and internationally, including the British Red Cross, Action on Hearing Loss (formerly RNID) and Sense.
The Individual Giving team plays an important role raising vital funds from the public which enable us to deliver our remarkable work. I lead a team of incredibly passionate, innovative and committed individuals who are exceptional at packaging what we do in creative ways.
As a senior leader, I am incredibly excited to be integral in defining what fundraising looks like for the future in a rapidly changing landscape and being able to deliver it at ActionAid, because it's a cause that is incredibly close to my heart. Having joined ActionAid UK in 2019 I am delighted to be challenging the status quo, and doing everything I can to help women and girls, both here and across the globe, overcome the many day-to-day challenges they face.
Phil Robinson
Deputy Director, Finance
I head up the finance team in our London and Chard offices, ensuring that income and expenditure flows smoothly in and out of the organisation with appropriate controls in place. I am also responsible for interacting with the Global Secretariat and other Federation members in relation to financial issues and reporting.
I have been at ActionAid UK since January 2015, having been hired by the now Director of Finance and Resources of ActionAid International. Having qualified as an accountant at Mazars in 1999, I then worked at KPMG for a further 6 years, before I moved into the international development sector in 2006 with International HIV Aids Alliance (IHAA) and worked there and at VSO prior to moving to ActionAid UK.
Sally O'Connell
Deputy Director, Digital
I head up our Digital strategy, helping the organisation achieve its objectives by harnessing the power of digital channels, and designing high quality digital products and services that put users first.
I'm a feminist with a background in digital comms and marketing, so I'm happy to be leading a creative team that is helping ActionAid deliver change for the world's poorest women and girls.
Taahra Ghazi
Deputy Director, Communications, Brand and Content
I've always wanted to make a difference. I started my career as an inner-city teacher where I got to learn as well as teach and to make a difference with visible results.
Today I lead ActionAid's communications work and am inspired every day by the women and girls we work with. I am responsible for gathering images, film and stories from the front line of our work and for telling these stories in a way that engages people and inspires them to support us.
I love ideas, words and visual content and am committed to enabling women and girls from the Global South to represent their own lives and experiences, so they are not invisible within their own stories.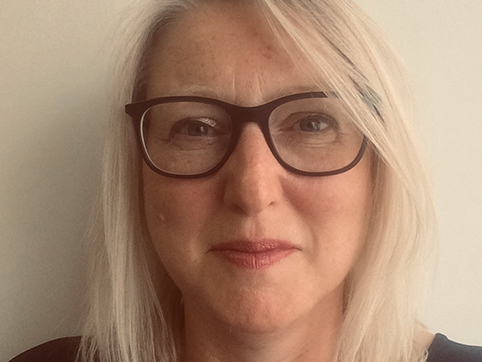 Victoria Skinner
Company Secretary
I have worked in the charity sector for over 20 years, spending 14 years in fundraising before moving into charity governance. Prior to joining ActionAid UK in 2020, I worked for national disability charity Motability as their Governance Manager and more recently for mental health charity, Mind.
As Company Secretary for ActionAid UK it is my job to support the voluntary Board of Trustees who are ultimately responsible for everything that we do and ensuring that our supporters' donations are spent effectively to help people living in poverty and injustice.
I work closely with the CEO and Senior Leadership Team to ensure that ActionAid UK operates in accordance with Charity Commission guidelines and relevant legislation. I have been a Trustee for Home-Start, a community network charity of trained volunteers supporting local parents and served as Chair for my local National Childbirth Trust branch.
Kirit Naik
Head of Internal Audit
Before joining ActionAid UK in 2016, I was with the British Red Cross where I was head of risk and assurance. I have extensive audit experience, both in the public and private sectors. I trained and qualified as a certified chartered accountant with KPMG Zambia before joining the UK National Audit Office where I was responsible for managing external audits of various government departments and agencies.
I'm responsible for managing the internal audit function which undertakes ActionAid UK's financial and operational audits and ActionAid Country audits. More recently I've undertaken country office and programme reviews in Kenya, Liberia, Uganda, Nepal and Zambia. I also work with the AAI internal audit team on ActionAid Federation audits. I'm also a trustee of The Personal Support Unit; a charity dedicated to providing free, independent legal assistance to people.