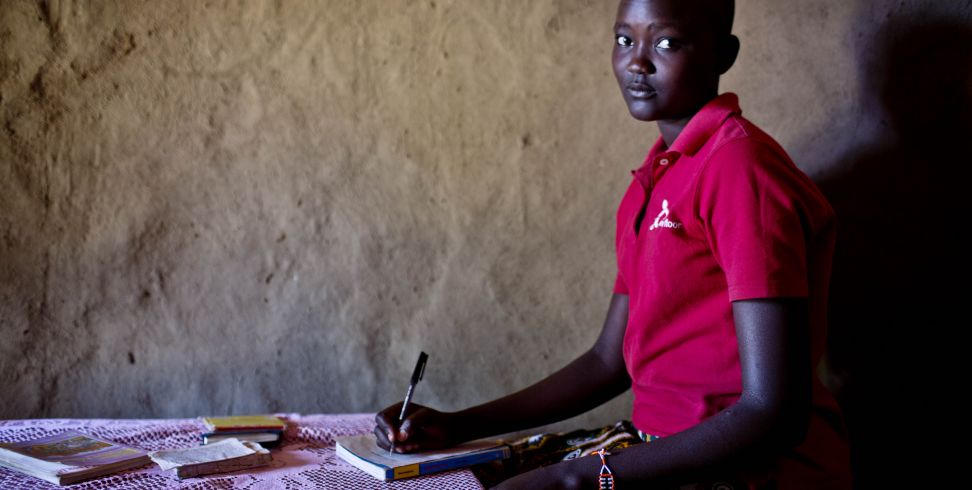 How we gather meaningful consent for images and stories
We have a legal and moral obligation to obtain meaningful consent from every person we photograph, film or interview.
Informed consent means that someone we are photographing or filming fully understands how and where their image may be used and that people they know might see it.
We always respect a person's right to refuse to be photographed or interviewed. People are also able to retract their consent at any time if they wish to and we make them aware of exactly how they can do this.
All contributors also have the right to tell their story but remain anonymous.
For those under the age of 18,  we obtain the consent of a parent or guardian. 
Consent can be written consent forms, video consent or audio consent, and is securely archived by our Stories and Content Gathering team.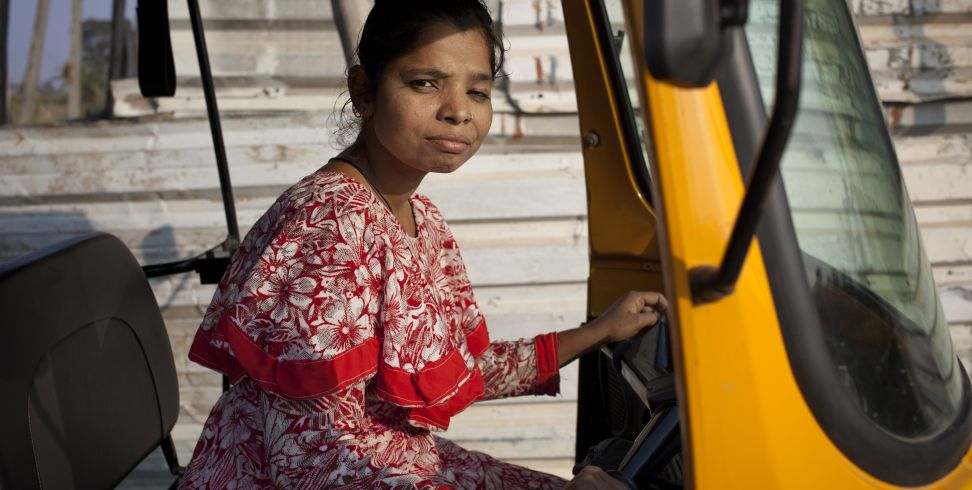 How we portray survivors of violence
One of the main areas of our work is to help prevent and respond to violence against women and girls.
We work closely with vulnerable adults and children who have survived violence and protecting them from further harm is one of our top priorities. 
To ensure this, we never disclose any personal information that could put someone at further risk or increase their chances of facing a backlash from the local community or the wider world.
When portraying a consenting adult survivor of domestic or sexual violence (or someone at risk of sexual violence) we ensure the following.
If we use a survivor's testimony, we remove all identifying information from their story. 
We always change the first name, remove the surname and (when possible) agree on a pseudonym with them.  
We also ensure that the survivor is not recognisable through photographs and/or audio and visual records. We do this by excluding familiar locations and removing visible identifiers such as names of schools or organisations or known landmarks.
We only use identifying images, footage or information about survivors if they have already spoken out about experiencing sexual violence, or if they have given us their informed consent to be identified. 
How we portray children
Featuring children's stories is an essential part of our work and we take careful steps to ensure that in doing so we promote their welfare and keep them safe from harm. 
When we feature children in our communications, we always remove their last names, the name of their school or college, the name of their village or town and anything else that could identify their specific location, for example their school's name on their uniform.
For photos and videos we  ensure children are represented in their natutal environment and we never make a child do anything that isn't natural for them during a shoot.
This could include dressing a child in clothing that doesn't belong to them, getting a child to pose with an object that isn't theirs or using a prop to create a scenario that isn't real.
Where necessary we will also use unidentifiable or partial imagery to further protect them. 
We would never take or use photos that feature child nudity or a child in a state of undress.
We do not use footage or images of child survivors of sexual violence or those at risk of sexual violence as we consider this unethical and unsafe. 
To protect individuals from being identified and facing any risk as a result of telling their stories, we sometimes use child actors. This is usual practice within the sector including local children's charities and organisations abroad. 
Find out how we safeguard children that we work with.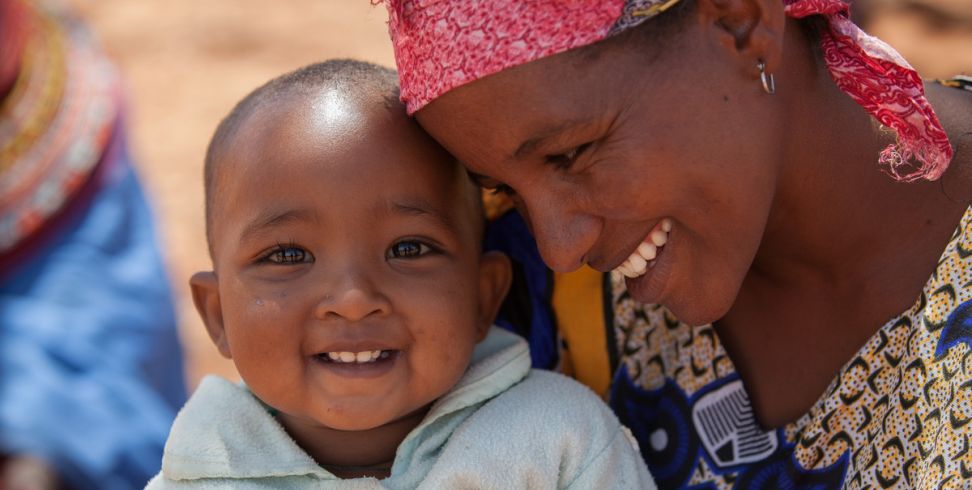 How we work to avoid negative stereotypes in our imagery
We use local photographers in Africa, Asia and Latin America to capture the enriching and extraordinary stories of people in the countries we work in.
It's extremely important for us that we do not perpetuate any stereotypes in our imagery – including when we use strong imagery to make an emotional impact. 
We aim to always portray people living in poverty in a positive light, with our images showing women and girls looking powerful and strong, rather than vulnerable and weak. 
All our brand and fundraising campaigns demonstrate our commitment to portraying those living in poverty in this positive, empowering way.
Women need to be empowered to make their voices heard."
Our promise
ActionAid is working to create a world where the most vulnerable and forgotten people are valued and can become powerful.
While we continue to stay committed to using people's testimonies and imagery in positive and empowering ways, we recognise that this does not always address all the challenges that come with the portrayal of diverse human beings and their complex realities. 
We, however, promise to consistently reflect on and review our policies and to continue to critically engage with the significant questions of representation, consent and influence, to ensure high ethical standards in our work.
You can also read our safeguarding policy on the steps we talke to ensure the safety, health and welfare of the people we work with.
If you have any questions or concerns relating to the behaviour of a member(s) of ActionAid UK towards a child or vulnerable adult that has made you feel uncomfortable, then we would like to hear from you via our dedicated and confidential email uk.safeguarding@actionaid.org, or by phone on 07834 335 703.
Top photo: Saumu Almasi, 32, with her daughter Sophia, 15, who live in Mombasa county, Kenya. Credit: Natalia Jidovanu. Other photos: Sharron Lovell / Gustavo García Solares/ Abbie Trayler Smith/ Sheldon Moultrie / Kate Holt.
Page updated 26 February 2021