Mark Wilson
Deputy Director, Supporter Experience
I have worked in the charity sector in public facing roles for 15 years, and have returned to international development at ActionAid after having started my charity career at Save the Children. In my previous role I was Fundraising Director at Bloodwise, a charity funding research into different forms of blood cancer.
The Supporter Experience team here focus on delivering the best possible service for those who are generous enough to support us with their time or money.
As a result, we have developed our Supporter Promise. We look to work in partnership with those who can help effect change, we strive to always be transparent and accountable, to maintain the highest standards in our communications, and to be an organisation that can be trusted to do the right thing.
Martha Adam
Deputy Director, Strategic Performance and Accountability
I joined ActionAid as the Insight Manager in 2015 having worked in the commercial sector for several years. I am deeply passionate about ending violence against and championing the rights of women and girls, so I'm proud to be part of an organisation that has placed that at the heart of its work.
My team is committed to supporting that work by driving the delivery of our five-year strategy, Together with Women and Girls, and putting in place effective and efficient processes to make sure our funds reach the women and girls who need it most.
Mike Noyes
Deputy Director, Humanitarian Policy and Practice
I joined ActionAid in 2013 to develop our humanitarian work. Prior to that I worked with UK charities, including Christian Aid and CAFOD, in both development and humanitarian contexts in the UK and Africa.
Across my career I've worked in roles which implement a partnership approach to development issues, prioritising the leadership and agency of local people and their organisations. ActionAid's commitment to a rights-based approach attracted me here in the first place, and continues to inspire me today.
As Deputy Director of Humanitarian Policy and Practice, I'm pleased to be supporting work on the ground to bring about lasting change in the lives of women and girls.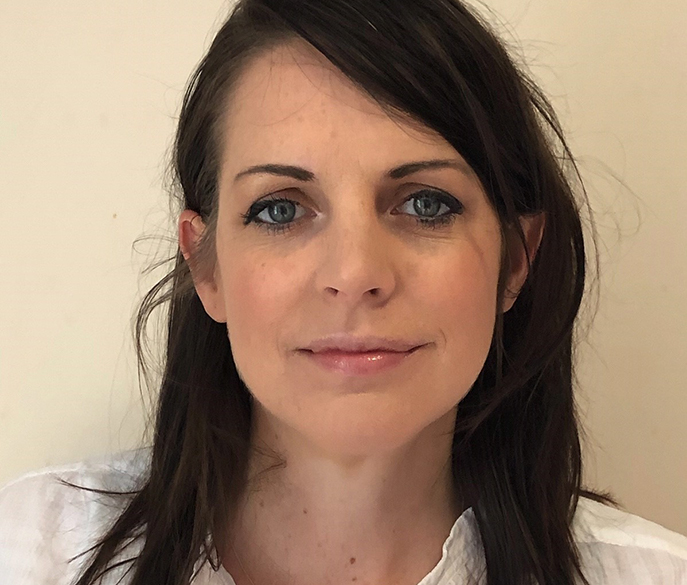 Peta Walmsley
Deputy Director, Individual Giving
I have worked in the voluntary sector for over 14 years, leading fundraising and engagement strategies across a variety of charities both in the UK and internationally, including the British Red Cross, Action on Hearing Loss (formerly RNID) and Sense.
The Individual Giving team plays an important role raising vital funds from the public which enable us to deliver our remarkable work. I lead a team of incredibly passionate, innovative and committed individuals who are exceptional at packaging what we do in creative ways.
As a senior leader, I am incredibly excited to be integral in defining what fundraising looks like for the future in a rapidly changing landscape and being able to deliver it at ActionAid, because it's a cause that is incredibly close to my heart. Having joined ActionAid UK in 2019 I am delighted to be challenging the status quo, and doing everything I can to help women and girls, both here and across the globe, overcome the many day-to-day challenges they face.
Phil Robinson
Deputy Director, Finance
I head up the finance team in our London and Chard offices, ensuring that income and expenditure flows smoothly in and out of the organisation with appropriate controls in place. I am also responsible for interacting with the Global Secretariat and other Federation members in relation to financial issues and reporting.
I have been at ActionAid UK since January 2015, having been hired by the now Director of Finance and Resources of ActionAid International. Having qualified as an accountant at Mazars in 1999, I then worked at KPMG for a further 6 years, before I moved into the international development sector in 2006 with International HIV Aids Alliance (IHAA) and worked there and at VSO prior to moving to ActionAid UK.
Sally
O'C

onnell

Deputy Director, Digital

I head up our Digital strategy, helping the organisation achieve its objectives by harnessing the power of digital channels, and designing high quality digital products and services that put users first.

I'm a feminist with a background in digital comms and marketing, so I'm happy to be leading a creative team that is helping ActionAid deliver change for the world's poorest women and girls.
Taahra Ghazi
Deputy Director, Communications, Brand and Content
I've always wanted to make a difference. I started my career as an inner-city teacher where I got to learn as well as teach and to make a difference with visible results.
Today I lead ActionAid's communications work and am inspired every day by the women and girls we work with. I am responsible for gathering images, film and stories from the front line of our work and for telling these stories in a way that engages people and inspires them to support us.
I love ideas, words and visual content and am committed to enabling women and girls from the Global South to represent their own lives and experiences, so they are not invisible within their own stories.
Jessica Holifield
Company Secretary
I joined ActionAid UK in 2015 after qualifying as a solicitor specialising in charity law, as I always wanted to work in the not-for-profit sector.
At ActionAid UK, it's my job to look after the voluntary Board of Trustees. They are ultimately responsible for everything that we do, and ensuring that our supporters' donations are spent effectively to help people living in poverty and injustice.
I make sure that our Trustees are fully briefed on important issues so that they can be sure that we're meeting our strategic commitments. I also brief the Board on their responsibilities, for example changes to the law.
Kirit Naik
Head of Internal Audit
Before joining ActionAid UK in 2016, I was with the British Red Cross where I was head of risk and assurance. I have extensive audit experience, both in the public and private sectors. I trained and qualified as a certified chartered accountant with KPMG Zambia before joining the UK National Audit Office where I was responsible for managing external audits of various government departments and agencies.
I'm responsible for managing the internal audit function which undertakes ActionAid UK's financial and operational audits and ActionAid Country audits. More recently I've undertaken country office and programme reviews in Kenya, Liberia, Uganda, Nepal and Zambia. I also work with the AAI internal audit team on ActionAid Federation audits. I'm also a trustee of The Personal Support Unit; a charity dedicated to providing free, independent legal assistance to people.