Why don't survivors of domestic violence 'just leave'?
14 November 2018
Trigger warning: description of domestic violence which some may find distressing.
ActionAid Senior Technical Advisor for Violence Against Women and Girls, Danielle Cornish-Spencer, writes about her own experience of domestic violence, and three of the reasons why survivors of violence don't 'just leave'.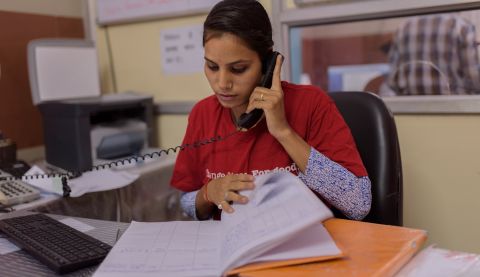 Intimate partner (or domestic) violence is the most prevalent form of violence against women and girls in the world. One in three women will experience physical or sexual violence in their lifetime, most likely at the hands of an intimate partner. 
Unfortunately, this statistic doesn't even begin to account for the breadth of psychological and emotional abuse that women and girls face in their homes every single day.
But why would women stay in this situation? There are a multitude of reasons and it is difficult for those who have not experienced violence in this way to understand why. 
I can't give you every reason an individual woman stays, but I can try to give you some general reasons we know about, and relate them to my life and the lives of the women and girls ActionAid serves.
Reason 1: Acceptance 
My family, unfortunately, are not dissimilar to many families in the UK or globally. There is a heritage of male domination, control, coercion and abuse of women, that goes back generations. The effects of this abuse can be felt in the acceptance of violence against women. It's just something which happens... it's normal... just a fact of life.  
Because of this acceptance, it is also expected that women should forgive and forget each and every time a male partner or a family member hurts them. To make trouble, to not forgive, to hold the men who hurt you accountable - this disrupts the status quo. You are seen as the perpetrator of harm to the family.  
This topsy-turvy way of looking at violence against women means that the onus is on the woman to forgive, to keep the family together. 
If she doesn't, she might be cast aside and ostracised from her family and her friends. So she learns to stay silent - to accept it, and to blame herself for pushing him too hard verbally, for asking him to do too much housework, for not submitting to sex, or for not cooking his food the way he wants it.
She becomes completely and utterly controlled. And if she leaves, or if she calls the police, she doesn't just leave him - she leaves her entire network of family and friends.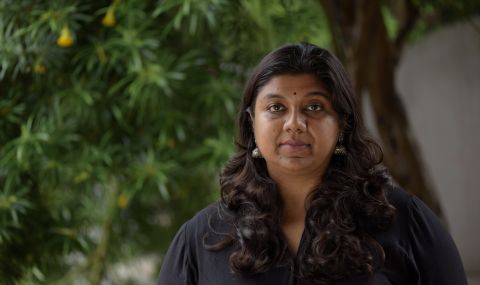 My uncle was a very angry man. In my early twenties, I witnessed him (6'3" tall) looming over my 5'2" grandmother and screaming in her face.
He had form - he'd done it before. But this time, I stood up to him. I broke the rules. I wasn't supposed to do this. The result was that he spat in my face and repeatedly bounced my head on the kitchen work surface. I called the police. I was scared. He was scared. He wasn't used to this, and he fled.
My grandmother cried and asked me why I had called the police. She didn't understand. This was just the way it was, right?  
But it wasn't, not anymore. He was prosecuted. Some members of my family haven't spoken to me since - my grandfather died angry and upset with me. I cut my uncle out of my life.  
13 years later, my family still don't fully understand why I don't speak to him. Although it caused me and my family immeasurable amounts of pain, I am proud I did it, because I had the strength and the resources to end the cycle of abuse that had preceded my being born. It has shaped me for the better. But the strength it took to continue on this path was profound.  
The experience of holding a man accountable for their violence ripped holes in my family.
We live in a world where women are held accountable for their complaint, rather than men being held accountable for their violence and other toxic behaviours: in the home, the street, the office - everywhere. 
This is why ActionAid is working to change and challenge social norms that accept violence against women and girls as normal across the world. In India, we run outreach projects to help change attitudes, raise awareness around women's rights and educate women and girls on how to recognise and report different types of violence. Together, we are working to end the cycle of violence so that girls can grow up in a safe home, and look forward to a future free from violence. 
Reason 2: Other inequalities keep us where we are
Imagine you are married to a man and if you leave, because you are a woman, he gets to keep your children by law and you may never see them again. You're sure that very soon he will start to beat your daughter too. 
Imagine you got married when you were a child, to a man 20 years older than you. He was chosen by your father, and he received a bride price for you. You don't see your old family much. Your mother in-law beats you too, when you don't clean the house to her standards. 
I've worked for the past 12 years with survivors of violence all over the world, and for many women and girls, this is their lived realities. Now add on to this other inequalities that women and girls face, like the gender pay gap.
When my mum left her abusive partner, she couldn't afford a new place to live for about a year. He had control of the income and he would often not pay bills, leaving her struggling financially even when she was with him. But my mum had a job and although there is a huge gender pay gap in the UK, in other countries the economic gap, and its subsequent impact on dependency, may be even more insurmountable. 
In India, for example, in 2016-2017 women made up just 31.2% of the economy's active labour force participation. India has one of the lowest women's labour force participation rates (LFPR) in the world.1
Not only are women's participation rates low, but they have been in decline since 2004-5. When women do work, they end up in marginal and precarious jobs or in the domestic sector. Often they work in the home, on the land and/or in unpaid childcare roles, so they simply can't afford to leave their partner and still survive. 
Reason 3: No access to services and no access to justice 
Access to Justice is a tricky thing. What does it mean?
In my own case, my uncle was prosecuted. My mum's ex-partner was prosecuted too. But I didn't see that as justice because they were given very lenient sentences.  
In the UK we have some of the strongest laws in the world protecting women from violence. But on average women at high risk of serious harm or murder live with domestic abuse 2-3 years before getting help.2  
In a country with a strong legal framework, even when violence is reported, the attrition rate between reporting and prosecution is huge, and cases may not make it to court or may be classified as an 'incident' rather than a 'crime' - with no further action taken by the police or judiciary.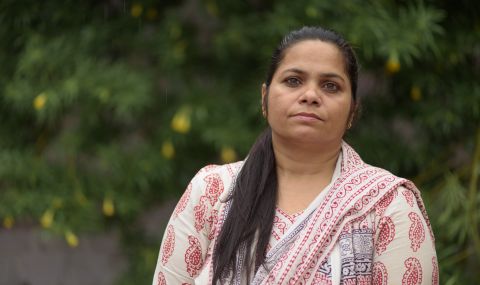 Some of the reasons for this are discussed above, but some relate to the way in which the justice system responds to violence against women and girls. My uncle got community service. Would that have been the same if he had done this to a stranger? To a man?
When we look at legal systems globally, it is clear they are letting women and girls down. 
An analysis of World Bank data in 2016 found 82 countries' domestic violence legislation did not cover sexual violence, and 113 countries did not explicitly criminalise marital rape.3 In many parts of the world a woman would be laughed at for reporting violence perpetrated by her husband to the police, and even if it was taken seriously it may go through a religious or customary court - which could actually punish the survivor for reporting. How can you leave if the justice system doesn't support you?
Lastly, the effects of austerity, globally, have hit women hardest.4 Many governments actively choose not to fund services for survivors of violence. Women, globally, simply don't have enough access to safe shelters, effective case management and help to leave. The money isn't being provided - women's lives have been deprioritised from governments' agendas.
Meanwhile, around the world, five women die per hour at the hands of an intimate partner.5 That's why ActionAid runs crisis centres like the Gauravi Centre in Madhya Pradesh, India. Here, survivors of violence can get access to legal aid and a lawyer to represent their case. This means that, regardless of the survivor's financial situation, they are able to access the justice they so desperately need and deserve. 
By supporting our Christmas appeal, Home Shouldn't Hurt, you can contribute to ending violence against women and girls, and helping survivors to leave. We need your help to create a world where families and friends are supportive, where money isn't a factor, and where services and justice are on the side of survivors.  
We want to live in a world where women can walk away, and where men are held accountable for their violence. We want to build a world where women don't have to walk away. Please support us this Christmas, to help make this possible.
Footnotes
1. ILO (2017), India Labour Market Update. India: ILO.
2. SafeLives (2015), Insights Idva National Dataset 2013-14. Bristol: SafeLives.
3. World Bank (2016). Indicator data - Women, Business and the Law - World Bank Group. [online] Wbl.worldbank.org. Available at: http://wbl.worldbank.org/data/exploretopics/protecting-women-from-violence
4. See: www.ohchr.org/EN/NewsEvents/Pages/DisplayNews.aspx?NewsID=23749&LangID=E 
5. https://www.actionaid.org.uk/latest-news/domestic-violence-kills-five-women-every-hour 
Karin Schermbrucker/ActionAid
Read next
18 March 2021

15 December 2020