Baa, humbug! Our top charity Christmas gifts for 2020
21 October 2020
Whether it's a stocking filler, a secret Santa or classic goat gift for a loved one, our collection of charity Christmas gifts has something for everyone - from as little as £10!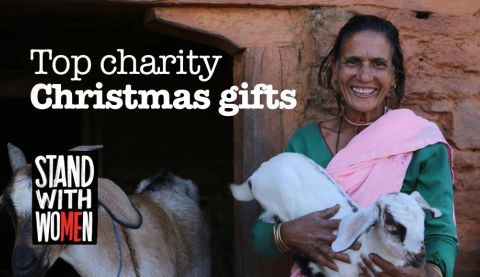 Looking for Christmas gift ideas that say something special, this year? 
After a year like no other, it's more important than ever to show just how much we care. So explore our collection of thoughtful gift ideas from as little as £10.
When you choose your Gift in Action, you can personalise your greetings card with a special message and we'll post it to the address of your choice.
Your gift recipient will also receive details about how they're making a difference to the lives of women and girls living in poverty around the world. What better way to get into the Christmas spirit?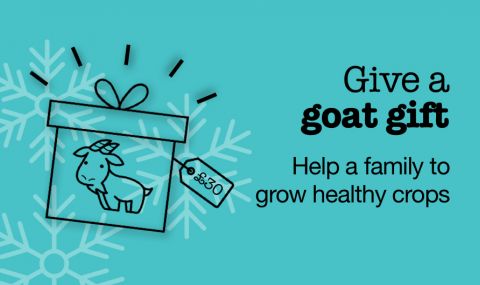 It's a classic for a reason! For just £30, this gift could help provide a goat for a family in Burundi. 
Thanks to the high-quality manure goats provide, your gift can help a farmer to grow vital crops. 
So you can help a family to gain food security, and put a *huge* smile on the face of your friend or family member at Christmas. What's not to love?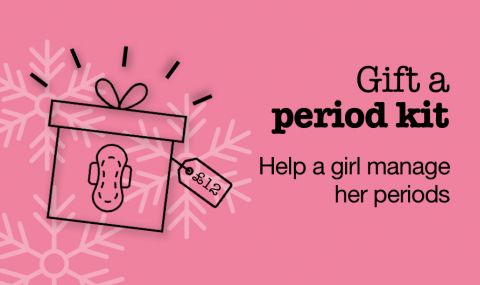 Nobody should be held back because of their period. But in emergency situations, women and girls are often forced to improvise when managing their periods, which can be dangerous.
That's why our period kit gift can provide essential supplies like sanitary pads, clean underwear and soap for a woman or girl in need.  
At just £12, this gift is the perfect choice for the feminist in your life!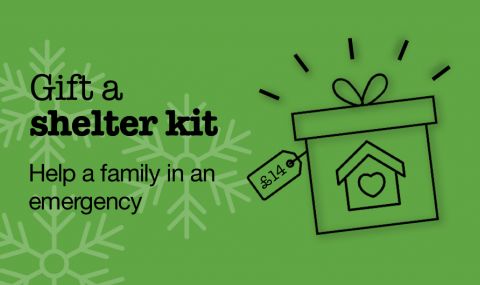 In emergency situations, families are often left without a home, or the materials they need for temporary shelter. 
That's why our shelter kit gift can provide a family with essentials like tarpaulins, so they can have a safe place to stay while they rebuild their lives. 
At just £14, you can make a huge difference with this simple gift.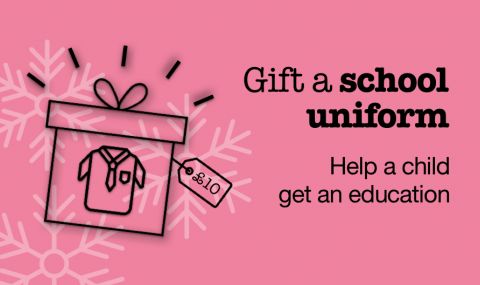 When children get the education they deserve, their whole lives can change! 
So make a huge difference to a child's future with our school uniform gift, which can help a child continue going to school following a disaster or emergency. That's a gift with bells on.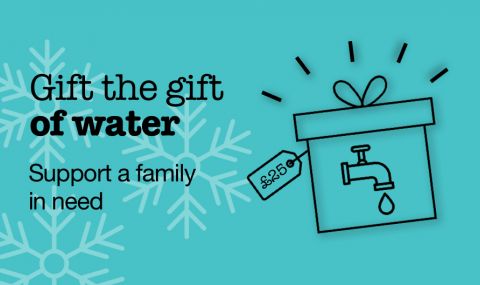 In an emergency, having access to a clean, safe water supply makes all the difference.
So for just £25, this classic water gift is the perfect way to give back (while you're giving!) 
It could supply a family with 75 litres of water to drink, cook or clean with. Water you waiting for? 
Stand with Women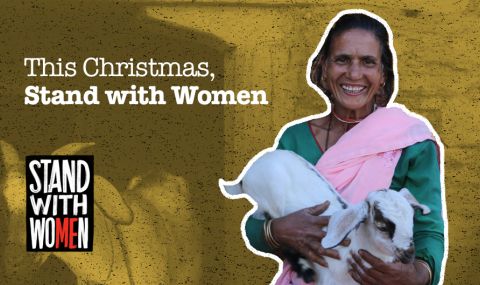 Still haven't found the gift you were looking for? Whoever you're shopping for, we're sure you'll find the perfect present in our full collection of gifts. 
And remember - every purchase goes towards ActionAid's life-changing work with women and girls around the world.
This Christmas, we're celebrating the incredible women who are building a new world in the wake of Covid-19. 
A world in which no woman lives in fear of violence. A world in which everyone has access to healthcare. A world of greater economic opportunity for all. We're standing with them. Will you Stand with Women?
Read next
7 July 2021

10 June 2021

20 April 2021