Help girls who have nothing
Yes, I would like to make a monthly donation of:
Around the world, millions of children have nowhere to call home. With no one to care for them, girls are particularly vulnerable when they are forced to sleep in dark alleyways, or on dangerous railway platforms.
In Dhaka, Bangladesh, there are 250,000 children living on the streets. Over half of them are girls, like eight-year old Aniker in the photo above. These girls are abandoned, neglected and deprived of a childhood. Alone and scared, they live with the constant fear of cruelty at the hands of strangers. This is the terrifying reality that they wake up to every day.
ActionAid is creating safe spaces for forgotten children, providing them with food, somewhere safe to sleep and ensuring that they go to school. We are enabling girls to get an education, learn vital skills, make friends and grow up happy and protected. Not just tonight, but every night.
Please, donate now and help us reach every forgotten child.
Over 12 months, your gift could…
Donate £15 a month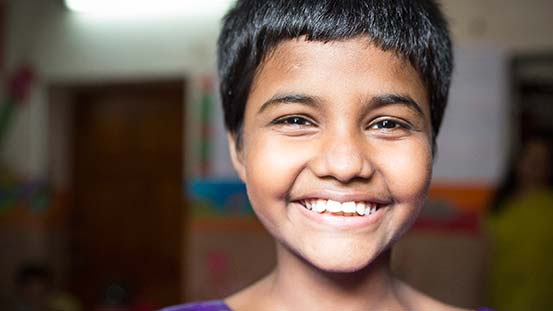 £15 could help provide safe, warm beds within the safe spaces
Donate £10 a month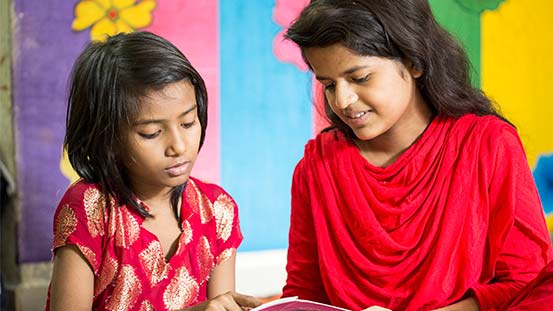 £10 could help educate a child
Donate £3 a month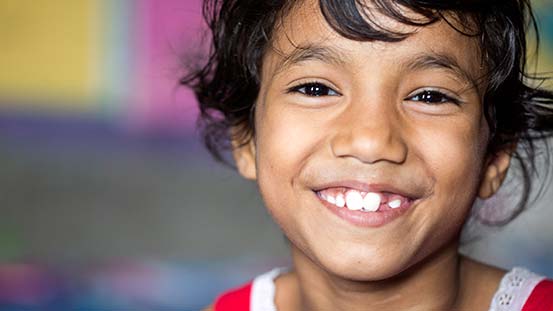 £3 could help stock safe spaces with food
What ActionAid does
Women and girls are affected the most by poverty. From the moment they are born, girls especially face inequalities and injustice in almost every aspect of their lives.
Around the world, millions of girls are forced to sleep rough in public places, eat leftovers and scraps and live on the edge of survival. They have no place to wash and no access to clean drinking water or health facilities.
ActionAid puts women and girls at the centre of our work across 45 countries. We make sure that girls have enough food, a safe place to live and that they can go to and stay in school. We work with communities to end gender-based violence, and we train women in the skills they need to earn a living.
We don't walk away until we've achieved lasting change.
How we use the money you give us
For every £1 we spend:
72p is spent on programme activity, including humanitarian and development work
12p is spent on fundraising
9p is spent on support costs (running the organisation)
7p is spent on campaigning for change
These figures are taken from our expenditure in 2016.
We're committed to keeping our supporters happy and being open and honest about how we fundraise. To find out more you can read our fundraising commitment.
Why we're asking for a monthly gift
All money helps, and we're grateful for whatever you feel you can afford.
A one-off donation is a fantastic start, but the kind of homelessness and extreme poverty that women and girls are facing are long-term problems, and they need long-term solutions. We don't walk away. We're committed to making a durable difference and changing lives for good.
A regular gift from you means that we can commit to being there for women and girls who desperately need us, both now and in the future.
Keeping girls like Prosmoni safe
Eight-year-old Prosmoni lives with her mum, Shalina, and two siblings in a slum in Dhaka, Bangladesh. Shalina's husband left when the children were very young, so she has to work long hours every day in a factory to support her family. With no one to watch her children, Shalina was scared for their safety while she was at work.
Luckily, a colleague at the factory told her about a nearby ActionAid safe space. Prosmoni now goes every morning to have breakfast, and in the afternoon and evening she goes to do her homework and play happily with the other children. Shalina can now go to work knowing that her daughter is safe.