This September, as many as 263 million children around the world will be out of school, and twice as many girls as boys will never even start school.
Whether it's because they can't afford school uniform, the journey is too long and dangerous, or because they have to stay at home to help their family earn a living, children face many barriers to education.
Going to school reduces the rates of girls being married off at an early age, supports children and their families to step out of poverty and empowers boys and girls to live life to their full potential. Children who finish school are more likely to go on to earn an income, have a career, and have control over their own bodies.
ActionAid's child sponsorship programme can help make this a reality. When you sponsor a child like 10-year-old Hala from the occupied Palestinian territories (above) you're helping to make sure she gets a good quality education and a brighter future.
Back to school for your sponsored child
When you sponsor a child with ActionAid you will help to make sure they have everything they need to go to school and get the education that is their right and that will change their life.
Your sponsorship could pay for school books, fees, equipment and helping them get to school safely. It can even pay for a whole new school building in the village or town where your sponsored child lives.
Sponsor a child to help them get the education they deserve
What you'll get when you sponsor a child
With ActionAid child sponsorship you're the only sponsor that child has, so you'll have a very personal connection, and a unique insight into their life.
As soon as you sign up to become a sponsor, we'll send you a welcome pack introducing you to your sponsored child, including a photo, details of their town or village and their life story so far.
Your sponsored child will write to you twice a year, plus you'll get detailed updates from our local staff about how they're getting on, so you'll see them grow and thrive. It's a very special relationship for you both.
"We are sponsoring a little girl to get an education so that we will be changing not just her future, but also that of her family and her own children one day. It was lovely to have a photo of Lisolethu. She looks so happy in her school uniform, which made it even more worthwhile knowing we are helping her get an education. Having the photo made it feel very personal and real, knowing *this* is the child we are sponsoring".
Annelie Green, ActionAid child sponsor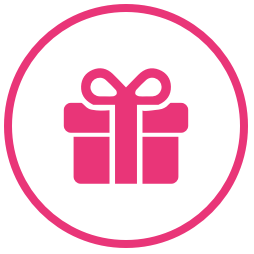 Sponsor a child as a gift
You can even sponsor a child as a gift for a friend or family member, on their behalf. Lots of people sponsor for their children, or other relatives. Just tell us a few details and we'll set everything up for you.
Where your sponsorship money goes
80% of your sponsorship money goes overseas to help your child and their community. (20% is spent in the UK on public education and finding more sponsors). And in the country where your child lives, our local staff on the ground work with the community to decide what the money should be spent on.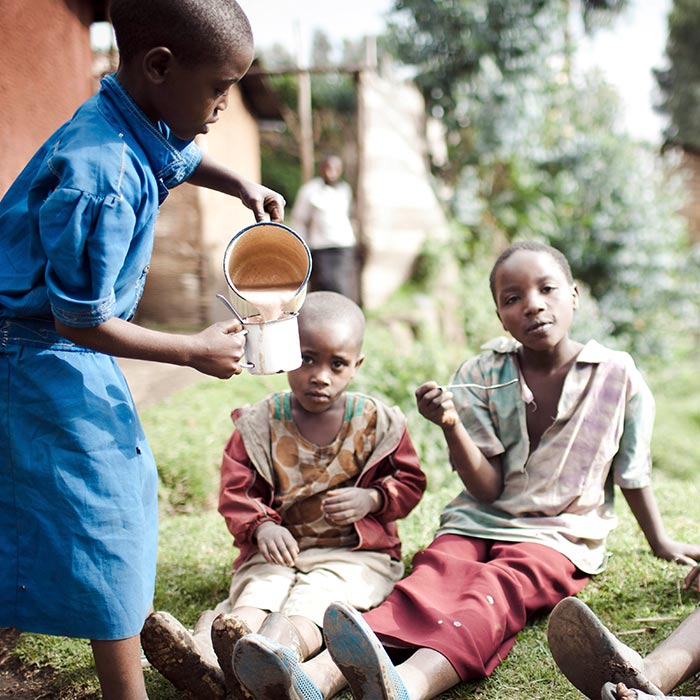 Food
Clean water
Healthcare
Education
You can be sure we'll achieve as much as possible with every pound you give us. And you'll be able to see the difference you're making through the regular updates we'll send on how your money's being spent.
Child sponsorship helps girls to go back to school
10-year-old Aya is a sponsored child. She really enjoys going to school, and she especially likes sending messages to her sponsor.
"I like the programme very much. Often we are asked to come and draw. On the walls and on paper. And we get toys to play with".

"I received a letter from my sponsor yesterday. I feel very special and I was really very happy. I feel very proud that somebody from a different world is supporting [me]. I thank them very much. They give me joy and I have a childhood that's not wasted".