Help Kenyan girls escape
FGM
Yes, I would like to make a donation of:
When Christine was cut she lost so much blood that she thought she would die. It took a month for her to heal and she was married off just a week after.
When I was cut, I nearly died.
At just 13, Christine gave birth to a baby boy, Amos. Her young age and scarring from FGM made it impossible to give birth naturally so she had to endure an extremely painful caesarean.
Christine lives in one of the worst-affected areas of Kenya – Kongelai – where up to 75% of girls will face FGM. Most are cut before the age of 12.
Christine lost her childhood to FGM, but with your support we can make sure Kenyan girls escape FGM for good.
We're building safe centres where girls fleeing FGM can rebuild their lives free from fear. The centres provide a home for the girls all year round, where they can go back to school and learn the skills they need for the future.
Please donate now to help ActionAid build more safe centres and protect girls like Christine from having their lives brutally cut short.
Donate £100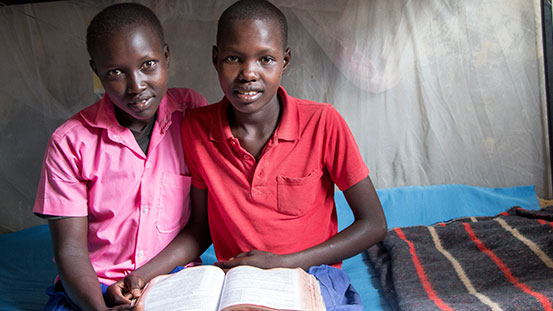 Abigail, 14, and Purity, 13, are childhood friends from Kenya.
Donate £50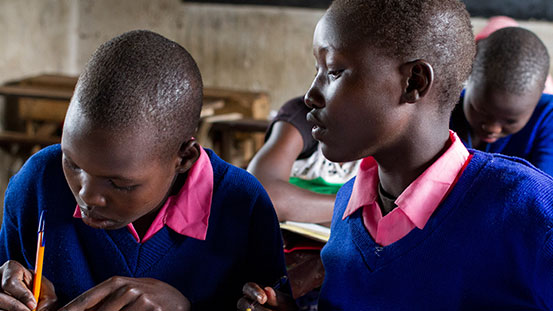 They both ran away from their homes to escape FGM.
Donate £25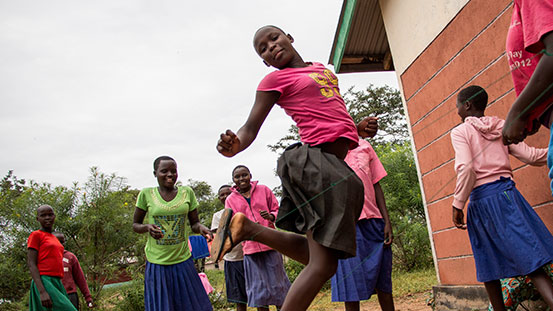 Now, they go to school and live happily in ActionAid safe centres.
What we're doing
Through our safe centres, we provide new homes and an education for girls fleeing FGM. There, the girls receive psychosocial support and attend weekly girls' forums where they learn about their rights, and how to say no to harmful traditional practices like FGM and child marriage.
They are supported by the local women we work with, who use the safe centres as a base for their work to stamp out FGM in their community.
The women work tirelessly to train people in the dangers of FGM, particularly families from remote areas where FGM is more widely practiced. They monitor and report cases of FGM and work with the authorities to bring perpetrators to justice. They also set up and run business from the safe centres, to fund their own campaigns and support the girls living there throughout the year.
With your support, we can build more safe centres, and stamp out FGM in the Kongelai. Chairwoman of the Kongelai Women's Network Susan Krop says:
'The new safe centres will give girls a safe place where they can run to. It will reduce FGM cases. Girls also will be able to go to school, and they will perform well because they know their safety has been guaranteed.'
She continues: 'After going through FGM myself, I didn't continue with my education for a long time. I dropped out of school and was married off also at that tender age. So this is another thing that motivates me to ensure that young girls and other women don't go through whatever I went through.'
"I ran from home several times, but because I didn't know of anywhere to go, I used to go somewhere near home. But my parents would come for me, take me back. That's how it happened until I found out about this school in Kongelai".
Purity lives in an ActionAid funded safe house. She managed to escape FGM and is now getting an education and is protected from being cut. She says, "When parents are told about the effects of FGM and the importance of education, they stop cutting girls and send them to school."
Purity, 13, Kenya