You can change a child's life for good with a monthly gift.
Yes, I would like to give:
Rasal is just five years old. She has been shot at, seen her country bombed to smithereens, been mistreated at the hands of smugglers, and made a terrifying ocean crossing in a flimsy boat which very nearly killed her. Her one bag, containing the only possessions she had left, was lost in the water.
Like millions of other families, Rasal's has made the agonising decision to leave their home and risk their lives, rather than stay living in war zones. Rasal arrived on Lesvos soaking wet, frightened, and worried about her mother who got ill during the journey.
ActionAid is helping children like Rasal, giving out hygiene kits to keep them healthy, books to give them access to education, and providing a safe place for them to recover from the ordeal they have been through.
Please support our appeal with a monthly gift and help us provide essential emergency kits to refugee children.
Set up a £15 regular gift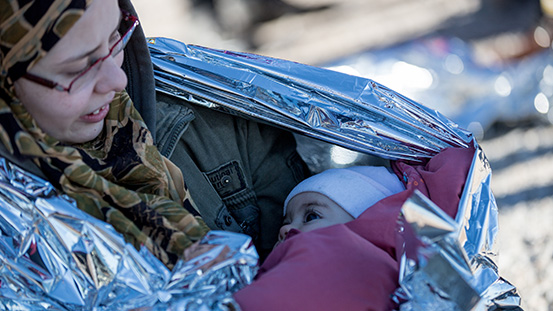 £15 could help provide a displaced mother with a safe and clean space to recover from trauma
Set up a £10 regular gift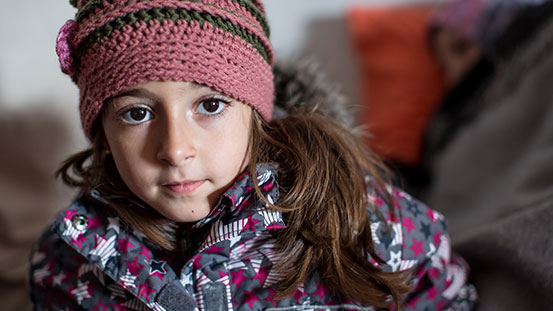 £10 could help provide school books to help make sure displaced children have access to education
Set up a £3 regular gift
£3 could help provide an emergency kit with nappies and soap for families forced to flee their homes and belongings
Why are we asking for a monthly gift?
All money helps, and we're grateful for whatever you feel you can afford. A one-off donation is a fantastic start, but the kind of homelessness and extreme poverty that refugee children are facing are long-term problems, and they need long-term solutions.
A regular gift from you means we can commit to being there for children who desperately need us, both now and in the future.
From the mountains of Nepal, to the streets of Dehli, and the beaches of Lesvos, we're helping to keep homeless children safe. But we desperately need more funds to help us do it.