Fundraising for the Hurricane Matthew Haiti emergency appeal
The devastation caused by Hurricane Matthew, the most powerful hurricane to hit the Caribbean in nearly a decade, means that the people of Haiti are in urgent need of shelter, food, and clean water right now.
There is widespread flooding and many houses and schools have been destroyed. We are responding on the ground in Haiti, providing emergency supplies to those who need them most.
We can only help women and children in Haiti with your support. Could you organise a collection, local event or other fundraising activity to support our appeal?
Why we need your help in Haiti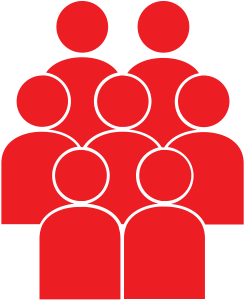 People are in urgent need of food and drinking water
Shelters are overcrowded and do not have enough toilets
Cholera is a real danger and could spread quickly
Ideas and inspiration
Whether it's your first time fundraising, or you're experienced at raising money, we can help you raise funds for the Haiti Emergency. Here are a few top tips to help you get started.
1

Set up your JustGiving page

Set up a JustGiving page in support of the appeal. Send it round to friends and family and ask for donations or sponsorship.
2

Hold an event to raise money

From gigs to curry nights, sponsored runs to a collection in your local area, we have plenty of ideas to inspire you to get fundraising.
3

Pay in the money you've raised online

Thank you so much for your incredible support - you're donations will make a huge difference to our emergency response.
Leading the response
ActionAid's humanitarian response team is on the ground in Haiti to get emergency supplies to people in the worst-affected areas, including Grand Anse in the South West which is entirely cut off by road after the bridge collapse at Peit Goave.
Yolette Etienne, who is leading our team in Haiti, says:
"The storm may have passed but Haiti now faces a humanitarian crisis. In the worst affected areas, thousands of people have been forced into overcrowded emergency shelters. Many are already short of food and clean water and could run out entirely in a few days."
Contact us
If you have any questions or need more support with your fundraising then please get in touch.
events@actionaid.org
01460 238000