Fundraise for the East Africa Food Crisis Appeal
Over 20 million people are facing devastating food shortages caused by sustained drought and conflict in East Africa.
Poor rainfall in the Horn of Africa has destroyed crops and killed livestock across South Sudan, Somalia, Somaliland, Kenya and Ethiopia. Thousands of families are desperately hungry and are being forced to leave their homes in search of food.
ActionAid is working with communities to respond to the crisis with food and water distribution, but the situation is critical. More support is desperately needed as conditions deteriorate.
We can only help women and children in East Africa with your support. Could you organise a collection, local event or other fundraising activity to support our appeal?
Why we need your help with the East Africa Food Crisis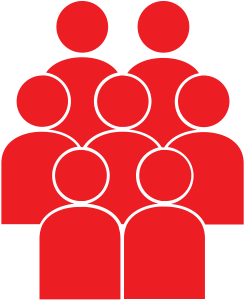 Somalia: 6.2 million people are in need of humanitarian aid
Ethiopia: 3 million families are malnourished
Kenya: 2.7 million people need humanitarian aid
Ideas and inspiration
Whether it's your first time fundraising, or you're experienced at raising money, we can help you raise funds for the East Africa Food Crisis Appeal. Here are a few top tips to help you get started.
1

Set up your JustGiving page

Set up a JustGiving page in support of the appeal. Send it round to friends and family and ask for donations or sponsorship.
2

Get your free resources

We can send you free resources for your fundraising activity including t-shirts, collection tins, balloons, banners and more.
3

Pay in the money you've raised online

Thank you so much for your incredible support - you're donations will make a huge difference to our emergency response.
Leading the response
ActionAid is currently working in Somalia, Ethiopia and Kenya to help affected communities overcome the worst of the drought. The humanitarian response team is on the ground distributing food and water to people in the worst-affected areas.
Sadi Abdi, ActionAid's country director in Somaliland, says:
"Right now in Somaliland hunger is wrenching apart whole communities"
Top 3 fundraising ideas
We have put together our top 3 fundraising ideas to give you a little inspiration.
1

Give Something Up

Get sponsored to give up a luxury - maybe chocolate, fizzy drinks or even TV.
2

Hold a Collection

Get some friends together to do a bucket collection - remember to get a permit or ask for permission first.
3

Solidarity Walk

Host a fundraising walk, get all your friends and family to donate to take part or ask everyone to get sponsored.
Contact us
If you have any questions or need more support with your fundraising then please get in touch.
events@actionaid.org
01460 238000