Meet the Guernsey Supporter Group
The Guernsey Supporter Group have been running for over 30 years, with a committee of 14 people ranging in age from 20 to over 80 years old! The group has organised a huge range of activities including collecting stamps and foreign money, plant sales, afternoon teas, quizzes, sponsored walks, garden parties and family fun afternoons.They raise over £30,000 for various projects and appeals every year.
The group is very involved with the local community and invite ActionAid teachers to take assemblies and lessons in local schools, helping to give young people a better understanding of what life is like for the less privileged.
"It's great to work with people who are all helping others. We have the common goal of helping ActionAid in its aim to eradicate poverty." David Hughes, Chairman, Guernsey Supporter Group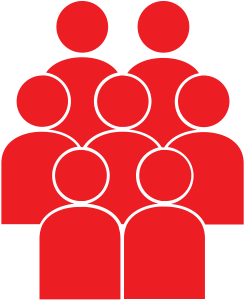 £1,200
raised by teaming up with your community could help provide a basic shelter 20 children.
£62.50
raised from a cake sale could give a girl a hot meal every day for a year.
£500
raised from a gig or garden party could provide classes for two children for a year.
How your support helps
ActionAid is setting up women's cooperatives around the world, so that women are able to work together to change their lives for good.
Jacqueline is a member of the Tuzamure Ageseke Cooperative in Rwanda. ActionAid helped Jacqueline's cooperative to buy a corn milling machine, which enables the women to generate their own income. But the cooperative doesn't just offer financial support - it also offers emotional support, which Jacqueline says has helped to turn her life around.
Ideas and inspiration
Need some inspiration on what sort of fundraiser to organise as a group? Check out our top tips and ideas below.
Advice on how to set up an ActionAid group
Interested in starting a group but not sure where to start? Download our free guide here.
Pay in sponsorship money online
Thank you so much for your incredble support — you are changing lives, for good.
Contact us
If you have any questions about your event, or need any extra support with your fundraising, just get in touch with us!
events@actionaid.org
01460 23 8000
Photo credits: Laura Elizabeth Pohl/ActionAid