Over 16 million people are facing devastating food shortages caused by sustained drought and conflict in East Africa.
Your school can help by holding a Fill A Bottle collection.
Simply sign up to download free teaching and fundraising resources. Our resources will help you explain what drought is, how it affects people's lives, and how your collection will help. Our incredible 360 degree photo will put your pupils in the shoes of 12-year-old Daeka from East Africa.
Sign up and download resources
Pay in the money you've raised
Once you've raised your money, please send it in as soon as possible so we can use it to help people in urgent need in East Africa. You can pay in by post or phone using this form, or you can pay in online. Thank you.
1. Design your labels
Use our template to design your bottle labels. You can also use our teaching resources to explore the theme of drought.
2. Fill your bottles
Fill as many bottles as you can with change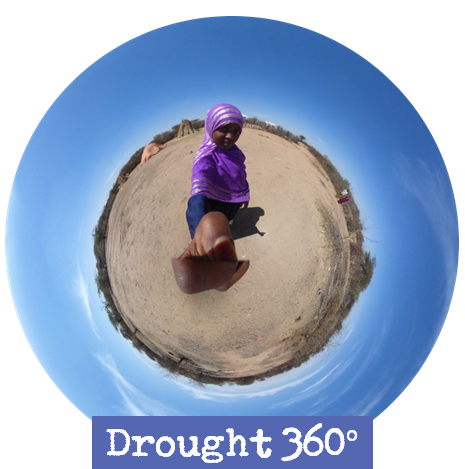 Free resources include
Fill A Bottle poster, label template and paying-in form
An assembly about the East Africa drought
An incredible 360 degree photo (click here to view it in full screen)
A packed slideshow to bring 12-year-old Daeka's world to life
Two poster case studies
Sign up and hold a Fill A Bottle collection
Contact us
If you have any questions about your event, or need any extra support with your fundraising, just get in touch with us!
events@actionaid.org
01460 23 8000
You may also be interested in…
Discover how we work with the poorest women and girls in the world, changing their lives for good.
Find out more about ActionAid
There are loads of ways to get involved with ActionAid. Find the event or fundraising activity that's right for you.
More ways to raise money