Please contact me about Will Aid
Four great reasons to sign up for Will Aid
Making a Will is an important task that too many of us put off for the future. Will Aid is fantastic opportunity to write your Will and support ActionAid's work.
Tick something important off
Take care of your loved ones
Get help from professionals
Help women and children lift themselves out of poverty
ActionAid supporter Stephen Hooper told us: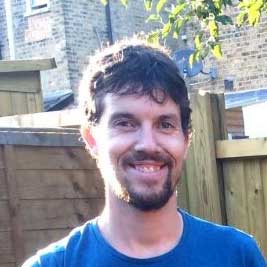 We put off making a Will until we bought a house. Will Aid is a great idea to get people interested in making a Will, and benefitting ActionAid at the same time. The solicitor was very thorough which reassured us that we were making the right decision to plan for the unexpected. Well worth doing it for peace of mind and the added perk that we could donate to charity as well.

Stephen Hooper, ActionAid supporter
Bindman Solicitors in Gateshead have been taking part in Will Aid month for over 10 years, raising over £9,000. Their Senior Partner Les Bindman says:
Will Aid month is fantastic on so many levels. It's such a simple concept, well-executed, and benefits so many. It helps charities like ActionAid continue their good work, helping some of the poorest, most disadvantaged people – which is something we all want to help continue. The participating solicitors, who waive their fee during this month, get the pleasure of helping others – whilst doing what we do best. I encourage everyone to participate.

Les Bindman, Will Aid supporter
While you're considering your Will, you may decide to leave a gift to a cause you believe in. By leaving a gift to ActionAid, you can help make the world a fairer place for its poorest people.
Leave a gift in your Will
A regular gift from you means we can commit to being there for children like Abigail, fourteen, from Kenya, who desperately need us, both now and in the future.
Donate to ActionAid