How to take part
Appointments for November are now available. Just go to Will Aid's online postcode search or call them on 0300 0309 558 for details of a solicitor near you.
Then you can contact them directly to make an appointment in November. Appointments do get filled quickly so be sure to book early.
Get in touch
If you have any further questions about leaving a gift in your will, please get in touch with our Supporter Contact team on 01460 238000 or email us at supportercontact@actionaid.org.
How much should I donate?
The donation is voluntary but the suggested minimum donations are:
£95 for a basic will
£150 for a pair of mirror wills
Why use Will Aid?
This year marks the 30th anniversary of Will Aid. In that time, it has helped hundreds of thousands of supporters to make or update their will while raising over £19 million for participating charities.
Making or updating a will is something that many of us tend to put off. Having an up-to-date will means that the people we care about are looked after and it ensures our wishes are carried out after we are gone.
Four great reasons to sign up for Will Aid
Making a will is an important task that too many of us put off for the future. Will Aid is a fantastic opportunity to write your will and support ActionAid's work.
Tick something important off
Take care of your loved ones
Get help from professionals
Help women and girls lift themselves out of poverty
ActionAid supporter Stephen Hooper told us: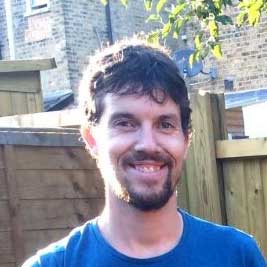 We put off making a will until we bought a house. Will Aid is a great idea to get people interested in making a will, and benefitting ActionAid at the same time. The solicitor was very thorough which reassured us that we were making the right decision to plan for the unexpected. Well worth doing it for peace of mind and the added perk that we could donate to charity as well.

Stephen Hooper, ActionAid supporter
Take part in Will Aid today
This November, take care of your loved ones while supporting a cause you believe in.