Sierra Leone mudslide: our response in photos
22 August 2017
It is now just over a week since a devastating mudslide swept through some of the poorest communities in Freetown, the capital of Sierra Leone. Over 500 people have been confirmed to have died, while over 3,000 people remain missing. Those who have survived have lost everything, and are in a deep state of trauma. Our local staff in Freetown were able to respond within hours of the mudslide, helping in the immediate relief efforts. By last Friday, they had reached 260 families with emergency supplies of food, water and shelter. These images from the team show the impact of the mudslide, and what they are doing to help the most vulnerable.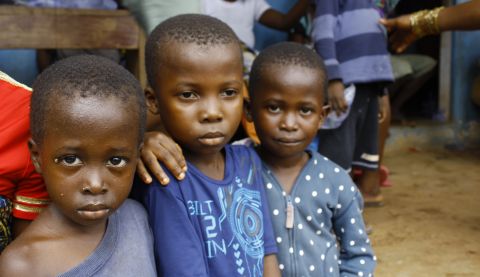 The mudslide happened early in the morning, when many people were sleeping. It has left thousands of people in urgent need. Women, girls and children under five are the most vulnerable.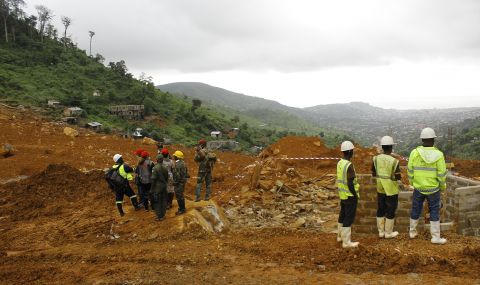 Poor communities are particularly vulnerable 
Poverty itself meant that communities in marginalised areas were vulnerable to mudslides. Many people lived in homes that were not made of strong materials, and deforestation on the hillsides - exacerbated by people looking for fuel or construction materials - will have contributed to the size of the disaster.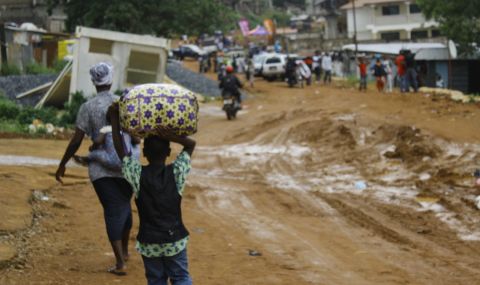 The rain which caused the mudslide continued, meaning that people who had lost their homes needed shelter.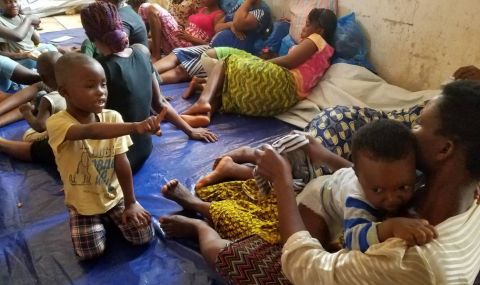 Our emergency response began immediately 
ActionAid has been present in Sierra Leone since 1988. Our local staff in Freetown responded immediately to the most urgent needs, collaborating with local authorities and other agencies to identify gaps.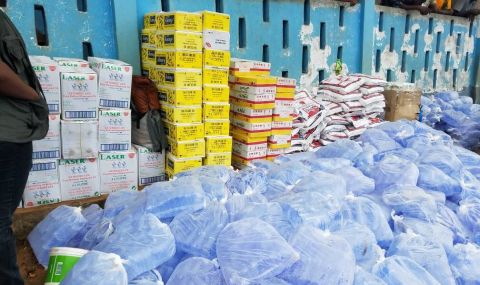 Thanks to the generosity of our supporters, we are supporting some of the most vulnerable people who have lost everything.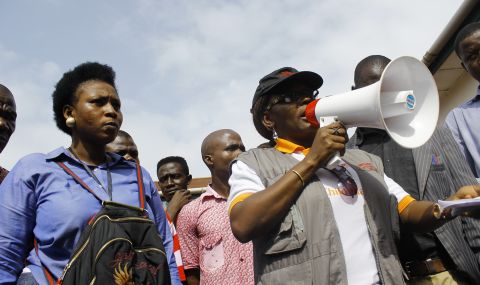 ActionAid focuses on women's and girls' needs 
Because of their lack of economic and social influence, women's and girls' needs can often be overlooked - especially in times of crisis. That is why we work to meet their specific needs. We are distributing kits - containing sanitary towels, soap and underwear - to women and girls, so that they are able to manage their periods with dignity.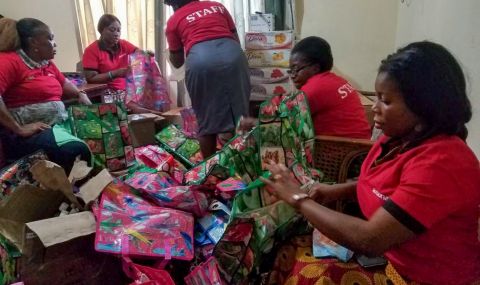 We are still in the very early stages of this emergency response. If you haven't yet donated, please do help us reach more people with essential supplies.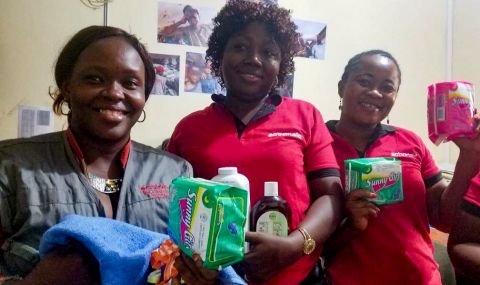 Donate now to our Sierra Leone Mudslide Appeal.
Photo credits: ActionAid
Read next
15 October 2018

28 November 2017

26 October 2017