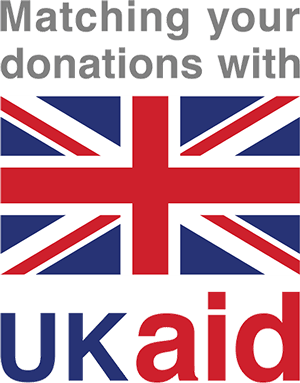 When you sponsor a child in Kenya, your donation will go twice as far. The UK government will match your donation pound for pound for the first three months, with the matched funding going towards our projects working to eradicate sexual violence in Kenya.
For just 65p a day, you can change a life for good when you sponsor a child with ActionAid.
Lucy's big sister was raped when she was just 13. In Kenya, a third of girls experience sexual violence during childhood. (We've changed Lucy's name to protect her identity). Living in extreme poverty makes children particularly vulnerable to abuse, and lack of access to police, hospitals and lawyers means that incidents often go unreported. But it doesn't have to be this way.
ActionAid are working in Kenya, and in some of the poorest communities around the world, to make sure that survivors of rape and sexual violence can access the support they need. When you sponsor a child like four-year-old Lucy, you'll help make sure she grows up happy, healthy and protected from violence.
You can make sure she doesn't have to live in fear.
Why sponsor in Kenya?
Your sponsorship in Kenya will be DOUBLED for the first three months by the UK government, as part of our Not This Girl campaign. The match funds will go towards protecting girls in Kenya from abuse.
What to expect when you sponsor a child
As soon as you sign up to be a sponsor, we'll send you a welcome pack with a photo of the child you're sponsoring and their story so far. And that's just the start of the journey you'll go on together.
You'll get two handwritten messages a year from your child telling you about them and their life – they might be letters, drawings, or postcards – plus detailed updates about how they're getting on from our staff in their country.
You can write back to your sponsored child. Over time you'll get a new photo at special milestones so you can see them grow and thrive.
Where your sponsorship money goes
80% of your sponsorship money goes overseas to help your child and their community. (20% is spent in the UK on public education and finding more sponsors). And in the country where your child lives, ActionAid works with their community to decide what the money should be spent on.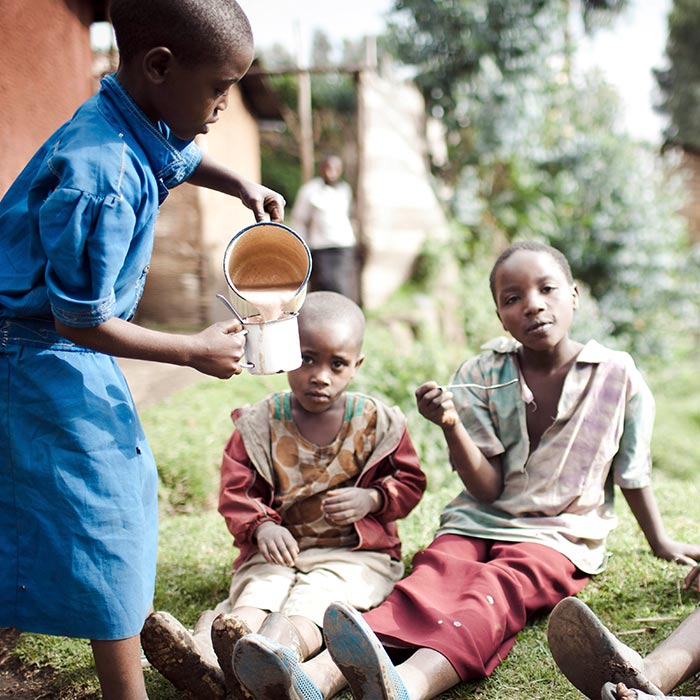 Food
Clean water
Healthcare
Education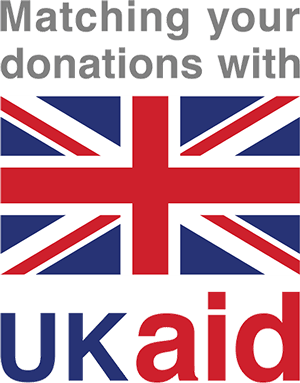 When you sponsor a child in Kenya your first three gifts will be doubled by the UK government as part of our Not This Girl appeal at no extra cost to you. This matched funding will help pay for projects in Kenya, focused on reducing all forms of violence against women and girls. All donations made to this appeal between 7 March and 7 June will be matched, up to £5 million.
You can be sure we'll achieve as much as possible with every pound you give us. And you'll be able to see the difference you're making through regular updates we'll send on how your money's being spent.
"It's amazing to see what a difference such a small amount of money a month can make to a whole community."

Richard Jordan, ActionAid child sponsor
How child sponsorship helped Purna fulfil her dream
Purna is a midwife and has two daughters. Here she's holding up a photo of herself aged 12 – when she was sponsored through ActionAid and her life changed forever.
Growing up in rural Nepal, Purna's family were very poor. Her mother couldn't afford to send her to school. But then a sponsor stepped in, and that money paid for school clothes, paper and pencils.
So Purna got to go to school, finish her education and fulfil her dream of becoming a nurse, and then a midwife. Now she practises in a health clinic.
She's helped to deliver hundreds of babies, saved many lives and provided medicine and care to many more mothers and children. She also has two daughters of her own. One is a nurse and the other is studying for her MD.
"Being without education is like being blind. [But my sponsor] opened my eyes. Because of them I was also able to open the eyes of my children. Education is very important."