ActionAid is an international charity that works with women and girls living in poverty.
Our dedicated local staff are ending violence against women and girls and helping change lives, for good. We won't stop until women and girls are out of danger, out of poverty and on track to create the future they want.
How we use the money you give us
For every £1 we spend:
74p is spent on programme activity, including humanitarian and development work
11p is spent on fundraising
10p is spent on support costs (running the organisation)
5p is spent on campaigning for change
As Donald Trump meets with Theresa May and the Queen today, ActionAid USA Director Marie Clarke explains why it's so important we take a stand for women's rights around the world.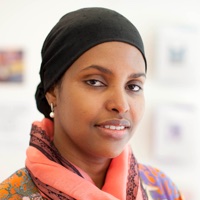 On 13th July, ActionAid will be joining the Bring The Noise protest in London to highlight the importance of women's rights. Here, our Somaliland Country Director explains why she'll be amongst those leading the march.