Too often, girls' voices are silenced and go unheard
11 October 2017
Today is International Day of the Girl, a day to celebrate girls, listen to their voices, and raise awareness of what holds them back. One of the biggest human rights abuses girls face around the world is violence. 1 in 3 women face violence in their lifetime - for many this is during childhood. Kate from Girlguiding shares her experience of last night's Survivors' Runway - a fashion show fronted by eight acid attack survivors from Bangladesh, standing #WithWomenSurvivors to end violence against women and girls.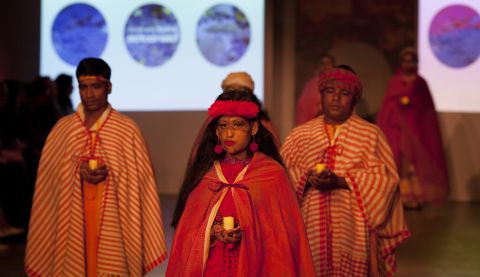 Last night, on the eve of the International Day of the Girl, I attended ActionAid's Survivors Runway, where I saw an inspiring display of the inner strength of women and girls. The acid attack survivors on the runway wore bold, bright colours, defying their attackers with the powerful message 'we are not hiding, we are not ashamed'.
An inspiring display of the inner strength of women and girls
As they danced during the fashion show, elements of their personalities shone through and they showed that they are not defeated. At the end of the show, they encouraged the audience to join in and people got up to dance with them. I found out later that this had not been planned. This spontaneity embodied the atmosphere of the Survivors' Runway. It was an exciting evening, celebrating these survivors and the amazing work done by ActionAid to help them and other victims of violence.
During the show, the stories of survivors of violence against women and girls were told. Their stories of acid attacks, female genital mutilation (FGM) and rape were moving and shocking. The stories came from around the world, in countries where ActionAid works, such as Uganda, Ghana and India.
One of the stories that struck me was of 11-year-old Zayana, from Zanzibar, in Tanzania. She was raped when she was just 10 years old. She was on her way home from her grandmother's house when she was grabbed by a man and dragged into the bush. A quote from her story was included in the show: "He covered my ears and he said I shouldn't tell anyone what he does to me. I felt a lot of pain."
There was a particular focus on Bangladesh, where the women on the runway had come from, leaving their country for the first time and embarking on this new experience with the help of ActionAid, to have their voices heard here in the UK. One of the models was Sonali, a 14-year-old girl who was attacked with acid in bed with her family when she was just 18 days old. I had the privilege of meeting her after the show.
Too often, girls' voices are silenced and their stories go unheard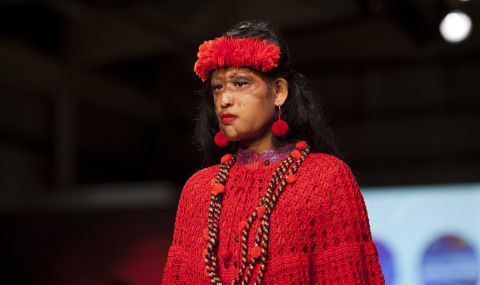 However, to us in the UK, these are not entirely alien issues. While we may see these things on a smaller scale than certain other countries, acid attacks, rape and FGM are all things that people in the UK experience too. This was certainly food for thought, considering that there was a clear message that even one attack is one too many.
It is particularly important that stories like these are heard today, on the International Day of the Girl. Too often, girls' voices are silenced and their stories go unheard. A powerful message to come out of the evening was the need for change.
We can all make a difference, if we are brave and refuse to give up hope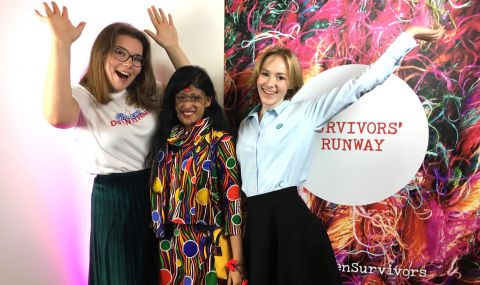 ActionAid has already contributed to inspiring change, by supporting survivors of violence around the world. The goals of ActionAid resonate closely with my own values.
I attended this event as a representative of Girlguiding. Girlguiding is the UK's largest charity for women and girls and runs campaigns on issues that impact girls and young women, such as our recent campaign against sexual harassment on schools. It was encouraging to see others championing the voices of girls and women and advocating to improve their lives.
We can all make a difference, if, like these survivors, we are brave and refuse to give up hope. We can stand up for what we know is right and keep going until we see the change that we want to see. Thank you to ActionAid for running this unique event and to the incredible survivors for showing us how strong women and girls can be.
You can watch the full Survivors' Runway show on Facebook Live. And please share to stand #WithWomenSurvivors of violence for International Day of the Girl.
Read next
16 December 2020

26 December 2019