5 reasons to choose an ActionAid charity gift this Christmas
3 December 2018
With the run-up to Christmas upon us, here are five reasons to choose something different this year, with our collection of ActionAid charity gifts.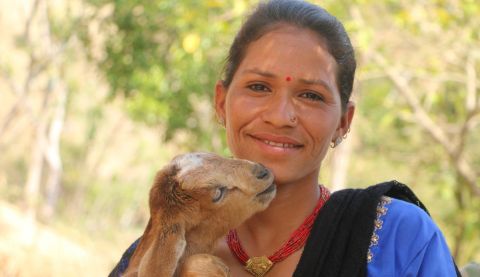 The Christmas season can be a stressful time. Despite trying our best to get everything organised ahead of time, the last-minute rush happens to the best of us... And before we know it, it's Christmas eve, there's no presents under the tree, and we're rushing out in the snow to pick up ill-fated bath bombs and dodgy jumpers.
But there is an easier way! Here are five great reasons to ditch the classics, and choose something different this year. From farmyard friends to schoolbooks and pens, there's something for everyone in our Gifts in Action shop. And you'll be helping to change the lives of women and girls living in poverty around the world - for good. 
1. Reduce waste
Does your dad really want another pair of novelty socks that's destined for the back of the drawer or, at worst, the bin? Has your sister already amassed a sad collection of unwanted jewelry?
This year, with the heightened awareness of our environmental footprint weighing heavy on many people's minds, some of us are looking towards alternative Christmas gifts. So why not reduce waste this Christmas and choose a gift that can really change lives? 
Our collection starts from just £7, for a school backpack that supports our work in emergencies, helping children get an education when their lives have been torn apart by war or disasters. 
So you know your gift won't go to waste - it'll go towards supporting people around the world who need it most.
2. No need to brave the shops
As Christmas creeps ever closer, we all know the feeling of dread setting in. Those days spent traipsing around stuffy shopping centres and packed high streets can be exhausting (there's really only so much Michael Bublé a person can listen to in one day). 
ActionAid's gifts are a game changer for those of us who can't face the shops. They even come with personalisable Christmas cards, so you'll get a complete gift without having to leave the sofa. That means more time for mince pies and films by the fire.
And for the last-minute culprits among us, you can even download a free print-at-home card - perfect if you've left it past the last-post day. Phew.
3.  It's something memorable 
Struggling to find something for that friend who's got everything? An aunt with discerning taste or an in-law who's never dropped a hint? 
Avoid the confusion and potential for disappointment this year. Our collection of Farmyard Friends includes the gift of a goat for £32, or a breeding pair of goats for £64. Your gift will support our livestock project in Burundi, ensuring food and financial security for women and their families.

Who can forget the gift of a goat? You can't go wrong!
4. That Christmassy feeling
After all - Christmas is a time for giving. Sometimes all the gifts we receive and the spending we do can end up making us feel less-than-Christmassy. But with ActionAid's Gifts in Action, you and your gift recipient can get that warm glow, in the knowledge that you're both helping to change the lives of women and girls living in poverty - for good. 
Take a look, for example, at our Classroom Essentials gift, which could help provide a class of 30 children with basic school materials like notebooks, pens and pencils. That means that even in an emergency, children can have access to education.

What's better than helping children to have a brighter future?
5. Support women and girls when they need it most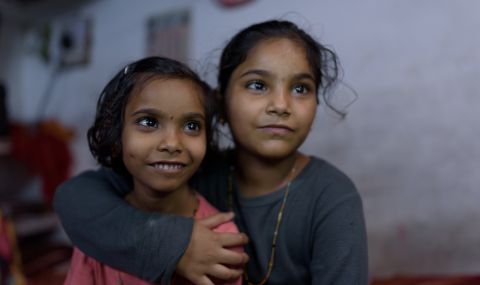 This Christmas we've added a new collection to our Gifts in Action range - Supporting Survivors. One in three women worldwide will be beaten or sexually abused in their lifetime. That's why ActionAid is working to help end the cycle of violence and support survivors around the world. 
From just £12 you can choose gifts that help give medical treatment, emotional support and legal aid to women and girls in India who have experienced abuse. So this Christmas, you can make a real difference to the lives of women and girls. 
Haven't decided which is the winning gift for you? Browse the collection here.