Three lasting gifts you can give women this Christmas
16 December 2020
As we come closer to Christmas and think about the gifts we want to get our loved ones, let's take a moment to consider what women around the world have on their wishlist this year.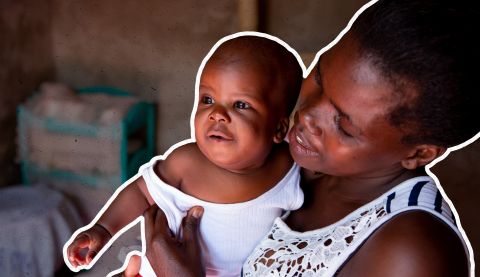 It's safe to say that coronavirus has changed many things this year, and this Christmas has been no different.
Christmas for some of us means looking forward to presents, warmth, and safety of our homes but for some women around the world, this can be a daunting time. It can be an occasion fraught with the tensions that Christmas sometimes brings with the added stress of the pandemic this year.  
Women and girls have been fighting a double emergency in 2020, as the coronavirus crisis has exposed a hidden pandemic: of escalating violence against women.
But with the support of ActionAid, women are coming together to fight for a safe and equal world, where no woman has to live in fear of violence.
By starting your monthly gift today, you can help women on the frontline of this crisis turn the tide against violence this Christmas, and many more to come.
1. What a gift of £10 a month for a year could provide
Just a £10 a month for a year could train a counsellor to provide psychosocial support to survivors of violence. Training a counsellor has a lasting impact. These women directly understand the problems in their community and pave the way with solutions that can transform lives. 
Ritah was 21-years-old and pregnant with twins when her husband became violent, and then later abandoned her. After a difficult pregnancy, she eventually lost one of her twins.
ActionAid supported Ritah with her hospital fees and provided her with grief and trauma counselling. 
Ritah is now on the road to recovery and supporting herself. ActionAid helped provide her with financial aid as well as training so that she could set up her own business - a market stall.
"I don't know what I would have done without the support from Action Aid... I don't know if I would be living the way I am living right now."
2. What a gift of £7 a month for a year could provide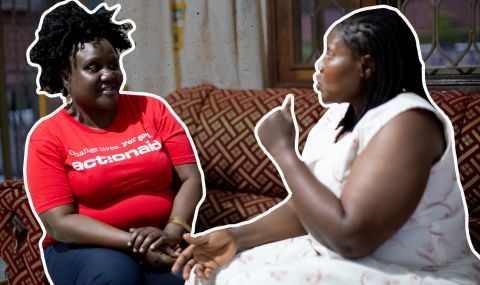 £7 a month for a year could fund a woman's shelter, providing safe and comforting temporary accommodation for survivors. 
Florence, a survivor of violence herself, now leads the Tusitukirewamu Women's Network in Kampala, Uganda.
The ActionAid-funded network has been working to end violence against women in Uganda, and support survivors. Florence supports women in her community by tirelessly working every day even during the pandemic.
ActionAid also runs ten shelters for survivors of violence across the country. The shelters provide women and girls with a safe bed for the night, food, sanitary protection and access to medical and legal services. Some shelters also provide livelihood training so women can become economically independent.
Florence knows that her work is now more critical than ever during the Covid-19 crisis. "We've had so many cases of gender-based violence that I've even had to take some women into my home," she said.
3. What a gift of £3 a month for a year could provide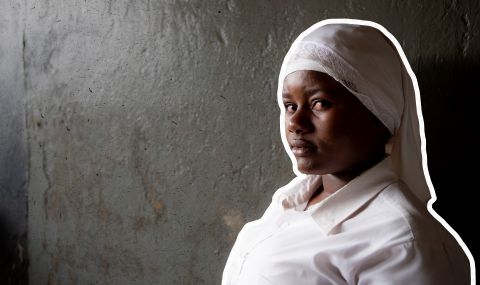 Just £3 a month for a year could provide meals for a fortnight for a girl who has escaped abuse. 
20-year-old Hameria fled from domestic abuse when she was just a child.  At nine years of age, she met Florence, from theTusitukirewamu Women's Network in Kampala. 
Florence immediately took Hameria under her wing.
"Florence is my mother, mentor, teacher, everything," said Hameria, who is still being supported by ActionAid.
Inspired by Florence's work, Hameria is now empowering other young girls in her community.
"I wish for every woman and girl in Uganda to be treated well, to live in good conditions," she said. "Because I know how it feels to be treated like a no one." 
How you can help
With support from ActionAid, women like Florence have been at the forefront of the Covid-19 response in many of the world's poorest countries.
This Christmas, we must stand with women to support those who have survived domestic violence and those that are helping them get back on their feet.
Your gift of just £3 a month could help fund a women's group to build a better world beyond coronavirus. Please donate now.
Photos: Karin Schermbrucker/ActionAid