Which is the UK's most generous city?
23 December 2021
Which city donated the most per person to charity in 2021? Find out which city topped the list!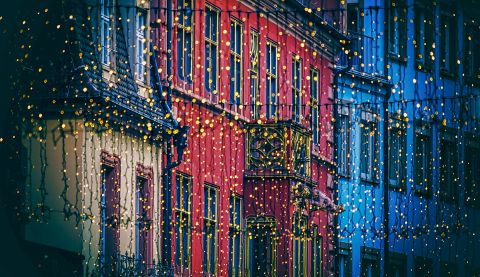 Do you live in the UK's most generous city? We've crunched the numbers to find out which city, per person, gave the most to charity this year. 
Around the UK, communities have been incredibly generous this year, in extremely difficult circumstances. In fact, according to our research, an amazing 40% of Brits said they've donated more to charity in the last 12 months, with a third saying it's because they are more aware of adversity others are facing due to the Covid-19 pandemic.
People said they were giving the same or more to causes like supporting the NHS (57%), supporting people with their mental health (55%) and ending violence against women and girls (45%). 
45% of Brits also said they have donated the same amount or more to helping children access education, with 80% believing that access to education is a human right, rather than a privilege. If you agree, please consider donating to our Christmas appeal to help girls living in poverty around the world to go to school. 
A huge thank you
We'd like to say an enormous thanks to supporters up and down the country who have, this year, made an incredible difference with your donations.
This Christmas, your generosity could help girls in some of the world's poorest countries to go to school and get the education that is their right. So if you'd like to donate to our Christmas appeal, there's still time.
Thank you very much, and we wish you a very happy Christmas and New Year!
Read next
4 March 2022

6 December 2021

24 November 2021