Ukraine war anniversary: what does the future look like for the women of Ukraine?
21 February 2023
On 24th February 2022, Russia launched a full-scale invasion of Ukraine. Find out about the Ukraine war anniversary, what Ukraine looks like now, and what the future looks like for millions of refugees.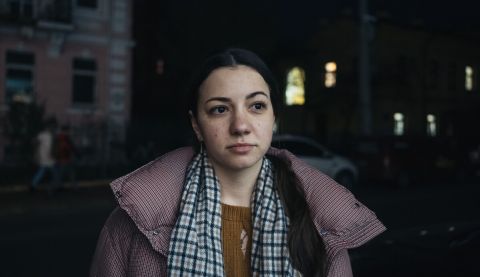 It has been one year since the Russian invasion of Ukraine marked the start of a devastating war, leaving thousands dead and forcing millions to leave their homes in search of safety.  
This conflict shocked the world. It brought about an outpouring of support from generous ActionAid donors (and many others), allowing charities like us to deliver vital aid amid this vast crisis. We are so grateful for this support. 
But, one year on since it all began, what is happening now? What does life look like for people in Ukraine? Critically, what is the humanitarian situation for the millions of Ukrainians who have been displaced and, in many cases, left with nothing? 
One year on: what Ukraine looks like now 
Daily strikes and shelling continue to beset many regions of Ukraine.1 The wide scale attacks on energy infrastructure using missiles and drones have left many cities without electricity, heating, and water.  
More than 6,900 civilians have been killed2 - including at least 429 children - while more than 8 million people have fled Ukraine as refugees.1 A further 5.4 million people are internally displaced. A staggering 17.7 million people are considered to be in need of humanitarian assistance. 
The war has also caused immense mental trauma, particularly to children. The World Health Organisation has estimated at least 9.6 million will have mental health conditions after being exposed to the trauma of war.3
To date, though, Russia has lost more than half the territory seized at the start of the invasion.4 Ukrainian president Volodymyr Zelenskiy has ruled out giving up any Ukrainian territory in a potential peace deal with Russia. There is no clear end in sight.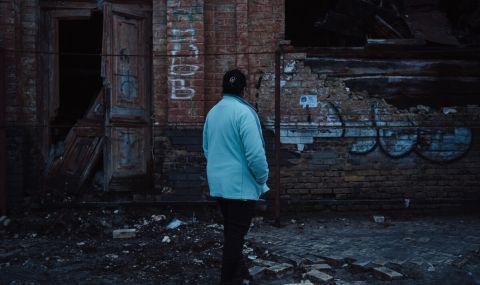 Where Ukrainian refugees have gone 
More than 8 million people have fled Ukraine to other European countries. The largest number, at least 2.8 million, are recorded as being in the Russian Federation, followed by Poland, which is host to 1.5 million.  
It's not just countries neighbouring Ukraine that have taken in Ukrainian refugees, though: Germany is host to over 1 million refugees, while 161,000 are recorded as being in the UK.5  
A further 5 million people are internally displaced within Ukraine, while roughly the same number are 'returnees' - those who have returned to where they previously lived (or another part of Ukraine) after a period of displacement.6
ActionAid's initial response to the crisis 
In the immediate aftermath of the crisis, ActionAid and other members of Disasters Emergency Committee (DEC) launched a joint appeal to provide support to the millions of displaced people. Most urgently, our work addressed the need for food, shelter, medicine, hygiene items and services to prevent exploitation and gender-based violence.   
This involved partnering with local organisations who were already operating in Ukraine, Poland, Romania and Moldova.  
For example, we partnered with the Feminoteka Foundation, an organisation working with refugees in Poland. This was one of the only organisations focussed on supporting women and girls who were - and continue to be - at risk of gender-based violence, exploitation and trafficking as a result of the war.  
Through this partnership, we were able to run a helpline for women and girls who have fled the conflict, staffed by women who can speak Ukrainian and are experts in violence against women and girls. 
Veronika's story: "Everyone does what they can during the war. I know that I am doing my mission"
Veronika (pictured) is a volunteer working with Insight, an organisation supported by ActionAid which is helping 2,500 households across eight Ukrainian districts. Their support is focused on households with vulnerable people including those with identify as LGBTQI+, single mothers, young mothers, elderly women and women with disabilities.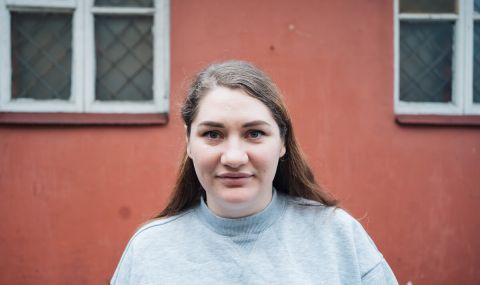 Veronika, her husband and young daughter stayed in their flat in the first week of war, hiding in the basement with 30 people in a room 2x2 metres. They then moved to a local school, which felt safer because there was access to food and organisations bringing help.  
But "the city was under shelling," she says. "We saw missiles above us…When you leave the school, for five minutes a day…You just see everything in the smoke, in the black smoke."
Veronika began volunteering for Insight, and she says this has helped her mental health. "I am inspired by the fact that I help people," she says. "Everyone does what they can during the war. I know that I am doing my mission. I am here, and I am helping… I know that there is something more. Not just a woman who has to raise a child and cook at home for my husband's meals. I am a woman who can help, who wants to help, who wants to be involved in something big."
"We have something to live for. We have something to be happy about, because we lost a lot, but we gained a lot, a lot. I never understood before that I am Ukrainian and that I am Ukrainian myself. But now I know this and now I tell everyone: Girls, we are so strong… We can do anything now."
Our long-term work in Ukraine and neighbouring countries 
To date, ActionAid's response has reached 1.15 million people affected by the war. This has been focused on: 
Food support for over 100,000 people 
Cash transfers for more than 10,500 people, allowing them to meet their own needs of food, medicine, shelter etc 
Providing equipment to restore water supply to health facilities, providing water to hospitals so those in need can access services, and setting up water points so communities have a readily available supply 
Providing psychosocial support and psychological first aid to refugees and internally displaced people 
Supporting displaced families with winter packages to help them cope with sub-zero temperatures. These packages include warm clothes, blankets, shoes, and essential household items 
Providing families with hygiene kits to enable women and girls to manage their periods safely and with dignity. 
Across Ukraine, Romania, Moldova and Poland we have focused our support in vulnerable communities who are at risk of exploitation and abuse, including: women, children, older people, people with disabilities, LGBTQI+ people, the Roma community and other minority groups. 
This has included mental health and counselling support, temporary accommodation, legal advice, care packages, cash support, food and healthcare for children and babies.   
The impact of the Ukraine war on women and girls 
The risk of gender-based violence for women and girls affected by the war increased exponentially in Ukraine in 2022. The chaotic aftermath of the invasion made human trafficking a particular concern, while the deterioration of the economic situation across the country further increased vulnerabilities to exploitation and violence. 
Research shows that there is a heightened risk for those remaining in areas under the military control of the Russian federation, those in close proximity to active hostilities, and prisoners of war. Internally displaced women and children - particularly those in collective centres, returnees to retaken areas, women and girls with disabilities, and marginalised Roma communities - have been reported to be particularly insecure.1
This is why, as in all emergencies, ActionAid has put women and girls at the heart of our response, including prioritising women's leadership so that the needs of women and girls are never forgotten.  
Thank you for your support 
We'd like to say a huge thank you for your support for the DEC Ukraine Crisis Appeal over the last 12 months. Please help raise awareness of the ongoing needs in Ukraine and neighbouring countries, by sharing this blog today. 
Footnotes
2https://www.ohchr.org/en/news/2023/01/ukraine-civilian-casualty-update-3-january-2023
3https://www.who.int/news-room/feature-stories/detail/scaling-up-mental-health-and-psychosocial-services-in-war-affected-regions--best-practices-from-ukraine
4https://www.bbc.co.uk/news/world-europe-56720589
5https://data.unhcr.org/en/situations/ukraine
6https://dtm.iom.int/ukraine