Why ActionAid is demanding safe cities for women
17 May 2016
A shocking one in three women will face violence in her lifetime. In the run up to International Safe Cities for Women Day, on 20 May, we're highlighting just how much of this takes place on the streets of their own cities. Cities can have huge potential for the world's poorest women and girls, but the constant threat of violence is holding far too many back. Here's why ActionAid are shouting about it from Australia to Zimbabwe, and how you can show your support.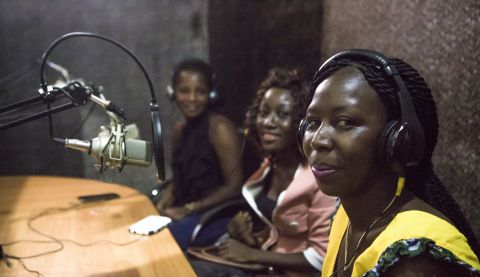 Why do cities matter?
Cities have huge potential for women. More than half of the world's population live in cities, and that number is growing all the time – with more than 90% of that growth in developing countries. For women, cities are an opportunity to access work and education, as well as healthcare and security for those fleeing conflict in rural areas. But for too many women they're also places of violence.
Every day women face intimidation and harassment on the streets. In São Paulo, Brazil, a woman is assaulted in a public space every 15 seconds, and to feel safer women and girls have reported changing the way they dressed and their behaviour, often taking longer routes to feel safe. This appalling situation is reflected in cities we work in around the world.
Cramped housing, dimly lit streets, lack of water and communal toilets, dangerous public transport, and inadequate policing mean women and girls from poor communities are at increased risk. As well as being a fundamental violation of their human rights, the constant threat of violence prevents women and girls from moving freely about their cities, and from participating fully in their communities. It holds them back. It stops them reaching their full potential.
And that's not acceptable.
How can we make cities safer?
To make sure women and girls can be free to enjoy their right to the city, we need to support women to speak out about violence. That means training police and public officials to take women's concerns seriously, and changing people's perceptions that too often put the blame on the survivors of violence, leading many women to fear reporting assault. In Nepal, 90% of women we interviewed had experienced sexual harassment in public, but only 11% of those had felt comfortable enough to report it. 
We also need to see better efforts to design public services – things like lighting and public transport – with women's safety in mind. Lighting in the right places can make a huge difference – women in many countries have reported finding it difficult to go to work or university because dark streets make their journeys unsafe.
Unless we all join together to demand change, we're unlikely to get the bold action we need to make cities truly safe for women. That's why ActionAid is campaigning in 16 countries for governments, businesses and individuals to stand up and make their cities safer.
For the past few months, ActionAid's Fearless campaign has been pushing the UK government to do their part to end violence against women and girls around the world. And this Friday, on International Safe Cities for Women Day, we're standing in solidarity with campaigners, youth activists and women's groups around the world to call for action.
ActionAid Bangladesh is organising a fashion show with survivors of violence to celebrate women's strength and resilience. ActionAid Zimbabwe is doing a flashmob with the national football team to draw attention to the issue, and ActionAid South Africa's youth activists are performing street theatre to challenge harassment and homophobia.
All these activists are celebrating groundbreaking women's groups like Women Speak in Monrovia, Liberia, who are fighting to make university campuses safer for women.
Leona is calling out violence against women in Monrovia
"Because of our group, men now think twice about violating us and our rights. Some men call me 'The Iron Lady' because of the work I do on women's rights, but I don't care."
Leona Gomo is the head of Women Speak, a group set up in 2012 at the United Methodist University in Monrovia that now covers seven universities in Liberia. All of the groups champion open dialogue and use their time together to speak out and support one another on issues that concern them, from sexual harassment to the right to wear what they want.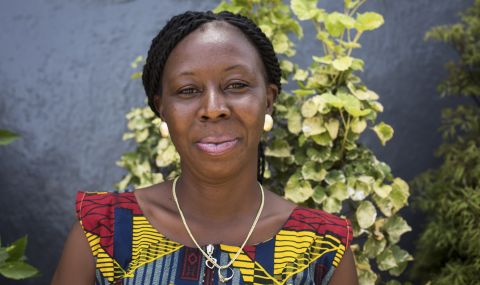 One of the ways the group combats violence against women is hosting a talk show on national radio to discuss women's rights. ActionAid pays for the airtime, but the show has become so popular that private broadcasters have started donating airtime for free. On the radio show they talk about issues affecting women on campus and call out incidents of harassment and intimidation. Leona says they're making good progress on changing people's behaviour:
"I think the men who want to sexually harass women know that they will be found out because of our group and their abuse won't be hidden. This has made a very big difference."
Celebrating International Safe Cities for Women Day
We know that the single most effective way to end violence is through the work of women's rights organisations. They're a lifeline of support for survivors, and they're incredibly effective at challenging their governments to do better and better over time. But these vital organisations are chronically underfunded.
We're calling on the UK government to increase aid funding for the life-changing work of women's rights organisations, so that no woman or girl has to live in fear of violence in her own city. That's why this International Safe Cities for Women Day, we're raising our voices with campaigners around the world to demand safer cities. You can join us.
Photo credits: Ruth McDowall / ActionAid