The G20: Theresa May's big chance on tax dodging
1 September 2016
This weekend the G20 (the international forum for governments and central bank governors from 20 major economies) will meet in China at their annual summit. Among them will be the UK's new Prime Minister, Theresa May. She has the perfect opportunity to deliver on a promise she made on the steps of Number 10 as she took office: to create an economy that works for the majority and not just the privileged few. This includes tackling the deeply unfair global taxation system.​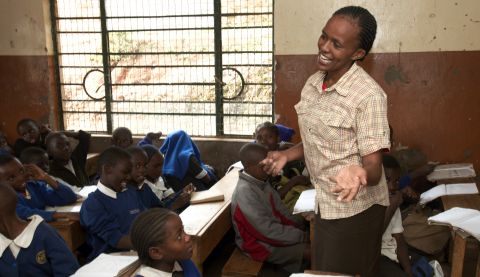 On top of losing an estimated $200bn a year to corporate tax avoidance, developing countries are being pressured into offering ever lower corporate tax rates and giving away more and more generous tax incentives. Healthcare, schools and other key public services are left starved of resources.
By changing this there is an opportunity to improve the lives of millions of ordinary people living in poverty. 
Tax avoidance affects the world's poorest women and children
One woman who won't be at the G20 meeting is Jane Irungu (pictured above), but the summit will still affect her. She won't be there because she will be in Kenya where she lives, teaching at the school where she works, for less than £50 a month. Sometimes her class numbers reach 80, with only 25 books available.
A small increase in corporate tax revenue could have a massive impact on Jane and her pupils' lives - with more money for books, smaller class sizes, better salaries and more teachers. It would also mean an easing of the burden of unpaid care for her pupils' mothers, who would have less education falling on their shoulders. 
What can Theresa May do at the G20 summit?
A year ago, the G20 unveiled ambitious reforms to global tax rules intended to fix the broken system. This weekend's summit will look to see how these rules will be implemented, and offers Theresa May an opportunity to set out her vision.
The UK has a powerful role to play in improving the lives of people like Jane, by helping to set fairer tax global rules and ushering in an era of cooperation, not competition. 
To truly be effective, this would mean:
tackling the tax-cutting race to the bottom among countries;
backing the implementation of public country-by-country reporting on tax payments by corporates to create greater transparency;
making sure developing countries have an equal seat at the table when discussing global tax reform;
And arguably most importantly, it would mean ensuring the UK's tax policy does not harm developing countries.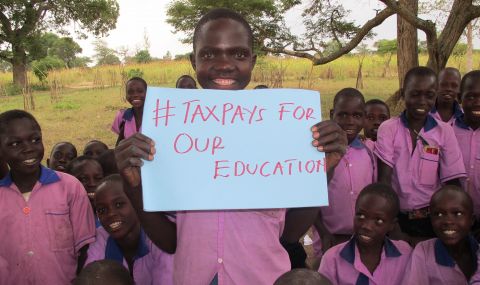 The G20 is a key moment for tax
At this summit Theresa May could show how she intends to work for everyone, through Britain's bold, positive new role in the world. We hope that she can seize this amazing opportunity.
We also have campaigners across the world fighting for a fair tax system. You can read their call to the G20 summit here. 
What happens after G20?
Follow @ActionAidUK on Twitter for up to date G20 reactions and commentary. And join our mailing list to keep up to date about our Make Tax Fair Everywhere campaign.
Sign up for emails about how we can Make Tax Fair Everywhere
Photos by: Piers Benatar/Panos Pictures/ActionAid, ActionAid.