Why 28 September matters for women's rights
28 September 2017
Every year, 47,000 women die from unsafe abortion. 28 September is International Safe Abortion Day, when women's rights movements come together to promote universal access to safe, legal abortion and family planning as an urgent matter of basic human rights. To mark the day, here's a look at why this access is vital to some of the world's poorest women and girls.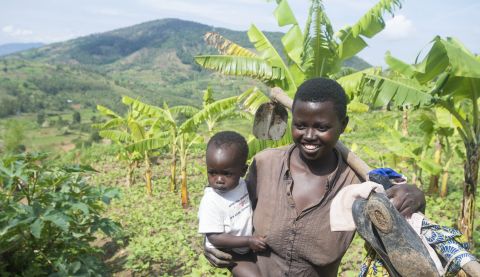 Every year, 47,000 women die from unsafe abortion worldwide. The figures are shocking – especially because these deaths are preventable. And it is no surprise that it is the poorest, most marginalised women and girls who are most at risk of dying. 
Sexual and reproductive health and rights – including access to contraception, comprehensive sex education and safe abortion – are fundamental human rights. We can never hope to achieve gender equality unless women have the freedom to control their own bodies. Denying, or limiting, these rights has devastating consequences for women's lives – it also has repercussions for their families, and entire communities.
So why do so many die without safe, legal abortion?
Access to safe, legal abortion continues to be restricted in many countries – especially in the Global South. Some countries ban it altogether – even if the pregnancy results from rape or incest, or if continuing with it would put the woman's life at risk.
Regressive laws like this are not relics from the distant past – their effects are being felt right now. Just this year, in El Salvador, 19 year-old Evelyn Beatriz Hernandez Cruz, a survivor of rape, was sentenced to 30 years in prison for murder after her baby was still-born. Such shocking treatment is hard to believe – but we see cases of women being criminalised like this all over the world.
Jaqueline Fequiere Morette, the coordinator of a local women's rights group working with ActionAid in Haiti, told us of the dangers for girls in her country:
When young girls fall pregnant they know their parents will take them out of school so they see their best way out is to have an abortion, but you can get arrested for that. I know a lot of young women and girls are dying from abortion. Sometimes you hear people crying because a young girl died from trying to abort in terrible conditions. If there were a specific law to permit abortion then you would have a doctor who could do it legally. Safely. That would really reduce the risk for these young girls.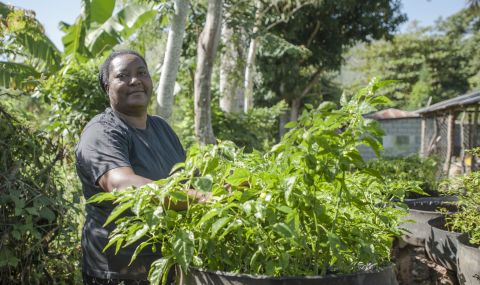 Cases like these are only the tip of the iceberg. 
For many women and girls with an unintended pregnancy, abortion can be seen as a lifeline. Many, who are sexually abused by a partner or family member, raped in conflict, married very young, unable to negotiate safe sex, or simply lacking access to modern contraception, have few other choices but to seek an unsafe abortion. That can mean women risking their own lives by ingesting dangerous chemicals, doing serious harm to themselves, turning to dangerously unqualified backstreet abortion providers, and other, ever more extreme methods.
There's another vital part of the picture missing. ActionAid UK recently published research showing the huge and far-reaching impact of domestic violence on women's and girls' access to family planning services. The report showed how countless women around the world are forced by their partners to have multiple pregnancies, or denied access to contraception, further limiting women's control over their bodies and lives.
As a result, an ActionAid report of 69 countries estimated that ending domestic violence could prevent 8.4 million unsafe abortions a year, saving an estimated 14,100 women's lives. But more often than not, the link between violence against women and girls and reproductive rights goes unaddressed. 
Family planning - one step forward, two steps back
Chile's recent decision to finally allow abortion in some circumstances is very welcome, as are initiatives such as the recent Family Planning Summit held in London. For too many women and girls, however, this is a drop in the ocean.
The current global backlash against women's rights is likely to mean more women and girls will be forced to seek unsafe abortions, risking their lives in the process. We cannot let this happen. Today, on International Safe Abortion Day, people everywhere are showing their support by calling for urgent action on reproductive rights using the hashtag #IResistWePersist.
Read next
3 August 2022

7 March 2022

9 December 2021