Five 'period' posters about periods that will shock you
25 May 2018
It's that time of the month again - well, actually it's that time of the year. To celebrate Menstrual Hygiene Day, we've reimagined five vintage posters highlighting the period myths and taboos that women and girls still face today.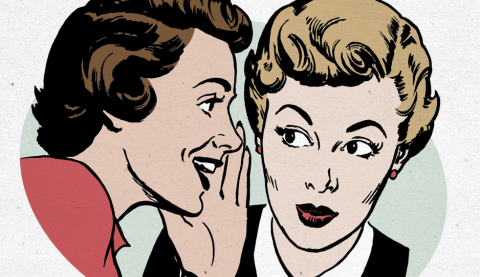 From girls in Malawi who are told they can't cook with salt while on their period (their teeth will fall out), to women lying about headaches in order to take sick leave on their periods - period taboos must end.
That's why, to celebrate Menstrual Hygiene Day this year, we've re-imagined 5 'period' posters.
Why we're busting period myths
We know that, around the world, periods are a barrier to girls' education when they don't have access to sanitary towels, toilets or menstrual hygiene education.
That's why we're working to break taboos by working with local communities in countries like Rwanda and Malawi, to set up girls' clubs and period safe spaces in schools. Here, girls can discuss the issues that impact them and their bodies in confidence.  
Bernadine, 35, is a maths teacher at the Kibaga Primary School in Rwanda.
But she also helps to run the safe space in her school. This is a place away from the main school area where girls can get sanitary pads, clean water, fresh uniforms and reproductive health advice.
It's a one-stop-shop for girls to find out everything they need to know about their bodies, sex and contraception.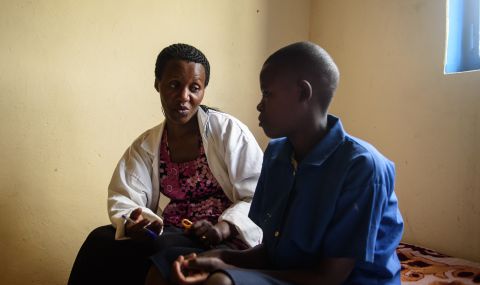 Bernadine told us:
Many girls missed school before we got this space. Especially the poorest girls, if they got their periods, they quit school and went home because there were no supplies for them to use. Before the room was built the girls didn't speak about periods, today they come to us and are comfortable telling us if they have a problem.
Bernadine said that the boys used to laugh if the girls stained their clothes on their period. But today, all the young people are clued up and know what periods are, and the boys no longer tease the girls in their class when they have their period.
Period taboos exist across the world.
Our recent YouGov poll showed that here in the UK, two thirds of women who've taken sick leave because of their period were too embarrassed to give the real reason that they couldn't go to work.1
That's why it's essential we start having more open and frank conversations around periods.
Could you support our work making sure no girl is held back because of her period? Find out more about our work ending period poverty.
1. All figures, unless otherwise stated, are from YouGov Plc. Total sample size was 1096 females. Fieldwork was undertaken between 9th - 10th May 2016. The survey was carried out online. The figures have been weighted and are representative of all GB adults (aged 16+).