We must help people facing famine before it's too late
15 March 2017
The last time Somalia experienced famine, in 2011, a quarter of a million people died. As the risk of famine looms again, Sadia Abdi Alin, the Country Director of ActionAid Somaliland, the region of Somalia where ActionAid works, blogs about the devastating impact that hunger is having on communities, and how people in the UK can help before it is too late.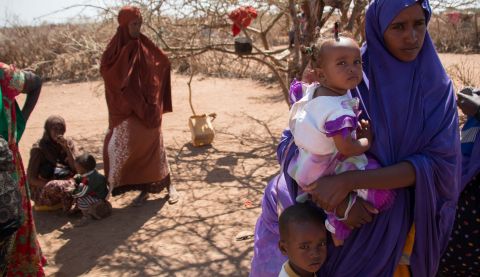 "Three consecutive years without rain have left people in Somaliland in extreme hunger. Right now, if you travel outside of the capital city Hargeisa you'll see the landscape is littered with animal carcasses.
People at risk of starvation
It is only when you go into the communities you realise the depth and devastation of drought on people's lives, and impact it has on women and girls in particular. I met a woman, a widow and a mother of five children, who has lost all her animals - hundreds of them. After travelling for months looking for water, she simply had no energy left. She hadn't eaten for days when ActionAid found her and helped her.
People like her are at risk of starvation. We should remember that in the drought of 2011 more than a quarter of a million Somalis lost their lives. But today we have the chance to stop history repeating itself. We need the international community to step up right now, so we can scale up and speed up our response before it is too late.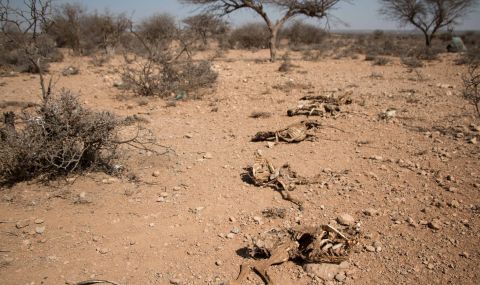 Hundreds of thousands of animals have died. With their deaths, people have lost their livelihoods - but also animals for Somalis are not just animals, they are our identity. And so when you lose your animals, your confidence, your pride, your worth, goes out of the window. That's the kind of experience women are feeling here right now. 
People are really living in despair, and the window of opportunity is small. Either we will respond immediately, or we will watch people die. So we have the choice to make now: do we offer our support or watch people die?
Women leading food distributions
Traditionally, when disasters happen like drought, it is the men that take over the distribution of aid. But at ActionAid we work differently. We work with local women's groups who will spearhead the response.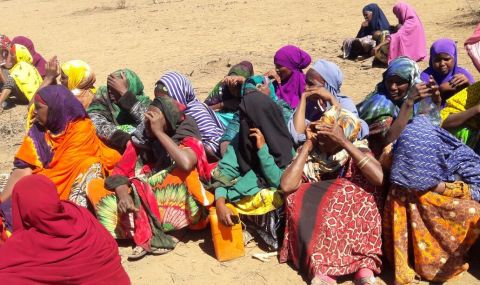 We ensure that women are in leadership positions because when women's groups take the lead and participate in food distributions, they help select the beneficiaries who are most at risk. The women know the most needy people, they know the most vulnerable people, they know how to use this food and how to distribute it. So we make sure that women are in leadership positions, because if women are not included in all of the processes they will be sidelined. 
We are distributing food, including dates, sugar, flour and rice, and water in areas where communities are badly affected: where they have nothing left to eat and drink. We are prioritising women (especially pregnant and lactating mothers), children and elderly people, because they are the hardest hit groups.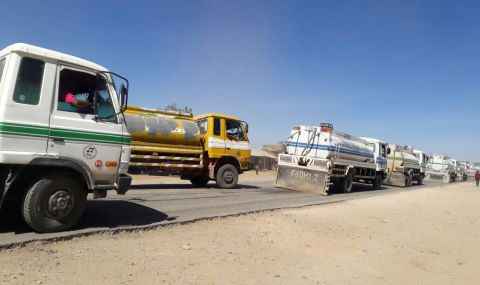 But we need to do more, and we need to do it now. If we don't, we will be counting the cost in lives.
That's why I'm asking you to please donate to our East Africa Crisis Appeal. Any donation, no matter how small, will make a huge difference." 
ActionAid is raising money for the DEC East Africa Crisis Appeal – 13 aid agencies working together at times of disasters and emergencies. Together, we are delivering life-saving assistance in all of the affected countries.
Photo credits: Ashley Hamer/ActionAid.