It is now six months since the earthquake of 7.6 magnitude struck Nepal on 25th April 2015, followed by a second quake on 2nd May. 9,000 people lost their lives and hundreds of thousands of people were left without homes or any belongings.
Six months on we've revisited some of the people we met in the immediate aftermath, including five-year-old Krishla and her family, pictured below. Read our five stories of hope and scroll across the before and after photos for each one to see how your donations have helped change lives.
ActionAid have worked in Nepal for over 30 years, meaning we were able to react immediately to help the people whose lives had been shattered. The stories we heard at the time were tragic but there were also so many inspiring stories of hope, of people pulling together to respond to the situation. This includes the incredible people in the UK and across the world who immediately dug deep and donated millions in funds to help the country.
Thanks to you we have now supported over 120,000 people. Among them are five-year-old injured Krishla, expectant mother Shreya, miracle twins Ujwal and Prajwal, brave teenager Sumit, and Puja and her new born baby Smirika.
Five-year-old Krishla on the road to recovery
The difference between Krishla's before and after pictures is incredibly moving. At just five years old it's hard to imagine how terrified she must have been. Moments before the earthquake she was playing with her friend, and the next thing she knew she was being pulled from underneath heavy piles of rubble. Krishla's friend was one of the thousands who sadly did not survive. So not only was Krishla traumatised by her injury but also mourning her friend.
Six months on and the family are still dealing with the after effects. They were supported with emergency aid by ActionAid and are still in temporary shelter hoping to be able to get enough money to clear the rubble from their old house and get their belongings back. But they are well, the children are happier and thankfully Krishla's head has fully healed.
Mum, Rama, 32, tells us, "She has recovered from her injury. I am happy that both my daughters have recovered from the trauma."
(Just drag the arrow from left to right to switch between Krishla's before and after photos.)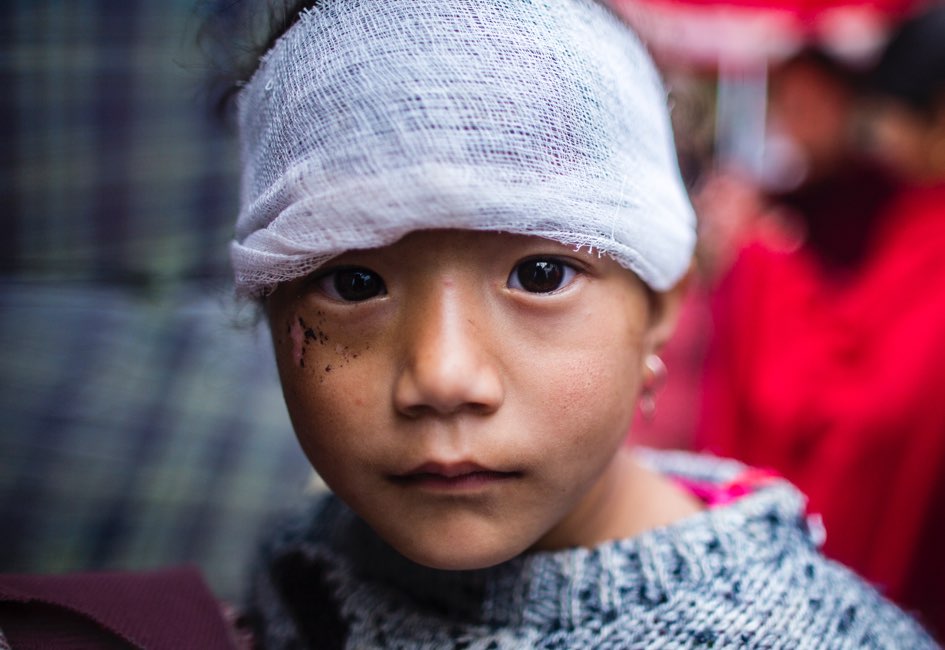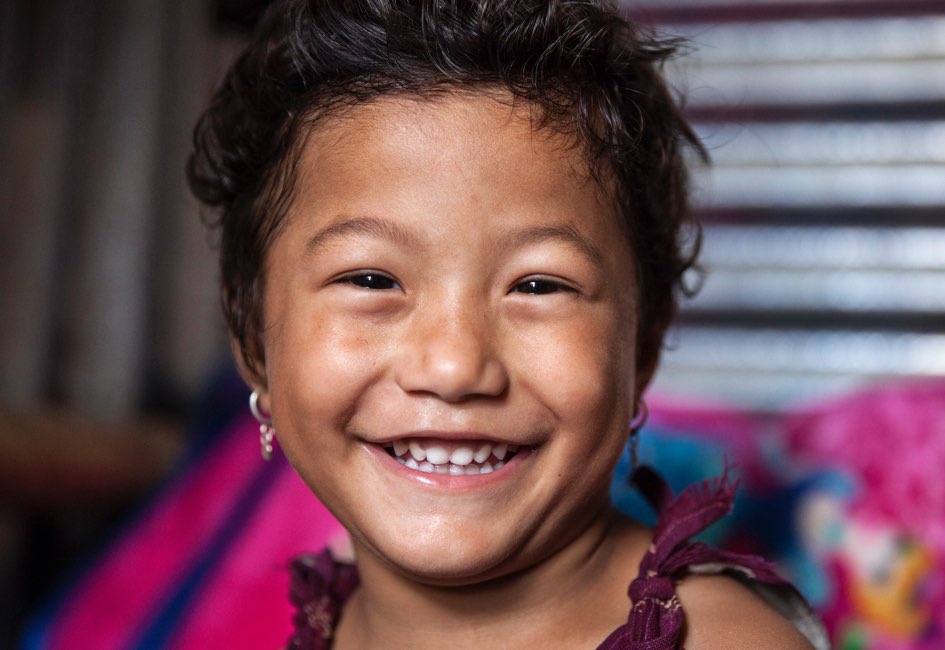 Pregnant and terrified
23-year-old Shreya was eight months pregnant when the first earthquake hit. After facing this terrifying situation, she was in pain and incredibly worried because she could no longer feel her baby moving.
Thankfully, things improved for Shreya when her and her family got a chance to recover whilst staying in temporary shelter built by ActionAid. After receiving medical help,​ her miracle baby started to kick again, and two months later Shreya gave birth to a beautiful baby girl called Sushreya.
Shreya is now looking to the future for their family. Speaking of her new daughter, she told us; "My husband wants her to be a nurse. But I will leave it to her," laughed Shreya. "It is her wish."
The three-month-old twins who survived
Miraculously, nine-month-old twins Ujwal and Prajwal survived the earthquake, despite being inside their home when it hit. Their parents, like any mother and father, were terrified for their children. Their father clutched the young boys until the shaking subsided and amazingly they were all okay. Their mother, Sunita, 27, said; "I was so scared during the earthquake but so happy that my boys survived."
After the quake ActionAid helped their family with emergency essentials and shelter. They have been too scared to return to their destroyed family home so they are hoping to build a new one soon, but meanwhile they're living safely in a rented room.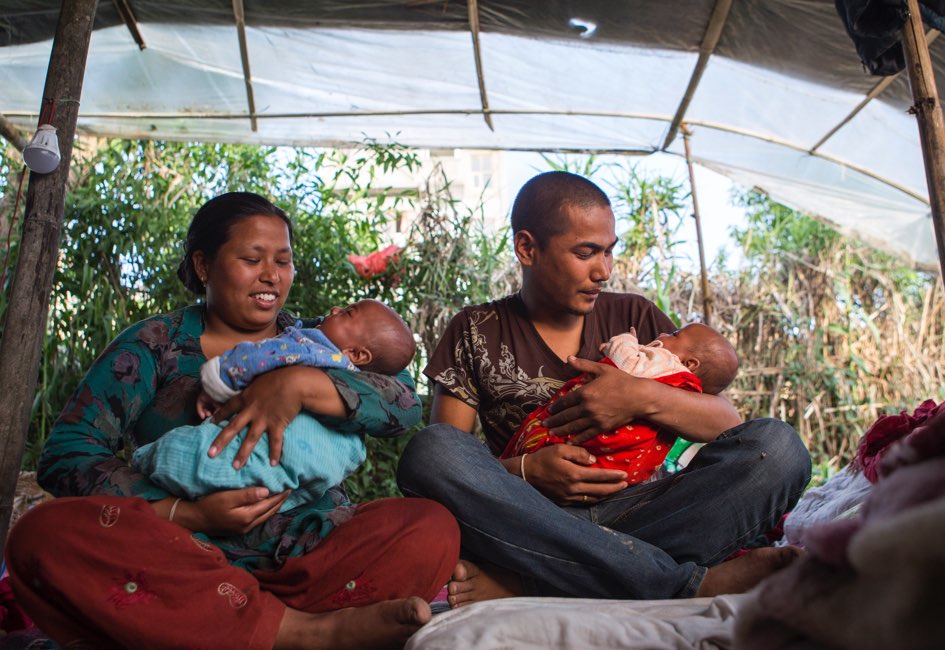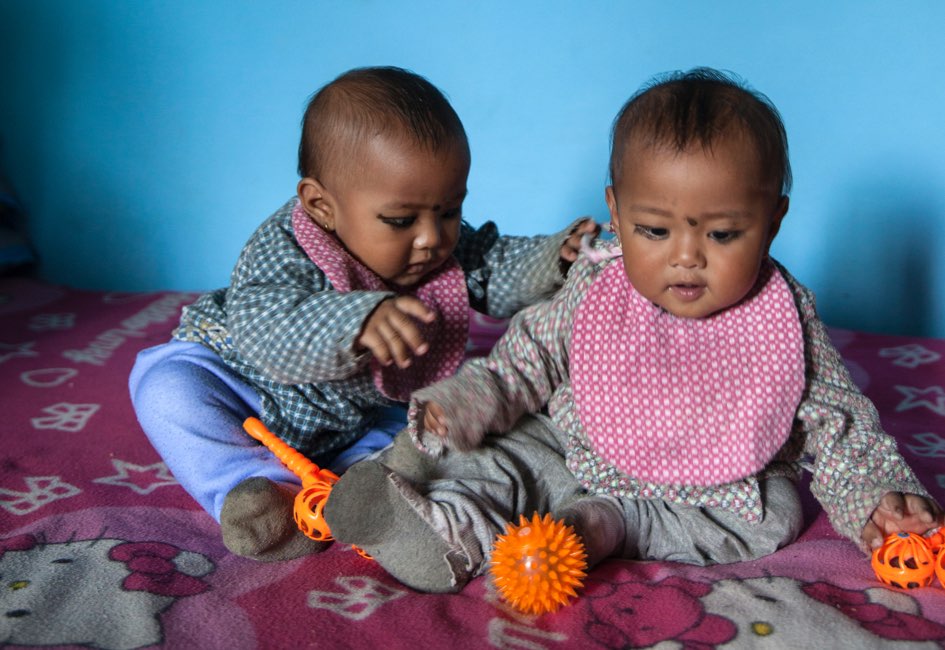 At just 13 years old, Sumit showed courage beyond his years
Teenager Sumit has been a member of an ActionAid supported Children's Club for two years. After the quakes, ActionAid set up special tents for children where they could play and recover from the trauma. Sumit saw how scared the smaller children were so he went from tent to tent chatting to the kids to try and lift their spirits. He said, "It makes me feel really happy to help children who are younger than me. The little ones are still scared and I want to help them overcome that."
When we went back to visit Sumit, the brave 13-year-old told us that he and many of the children have now returned to school and life is finally getting back to normal. "It feels good to be back in school because it gives us a chance to play with our friends and forget the distress caused by the quake."
He also still goes to the Children's Club set up by ActionAid, which continues to provide a safe place for kids where they can draw, play, study and talk about the difficulties they are facing.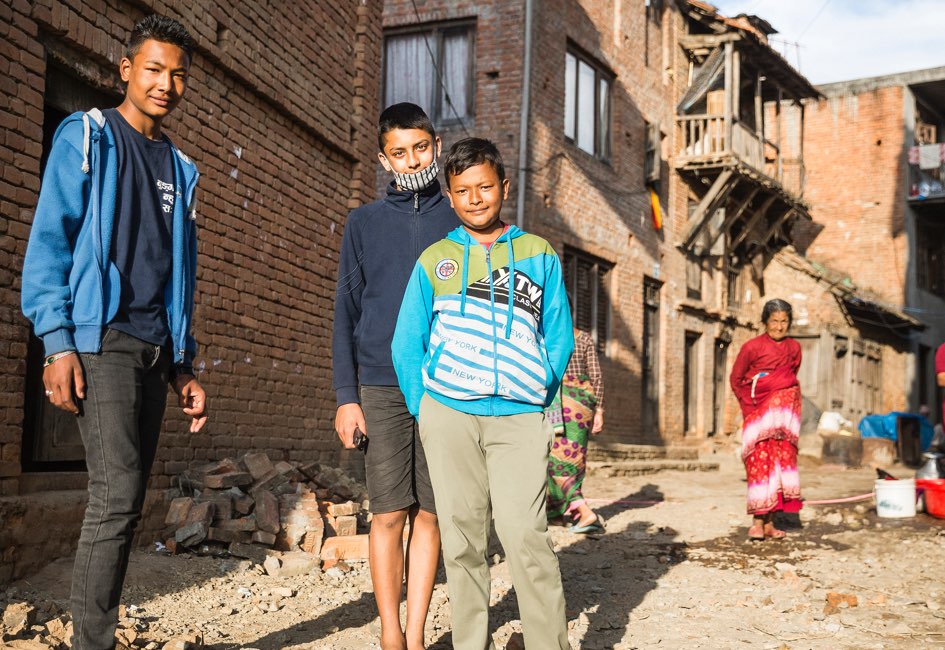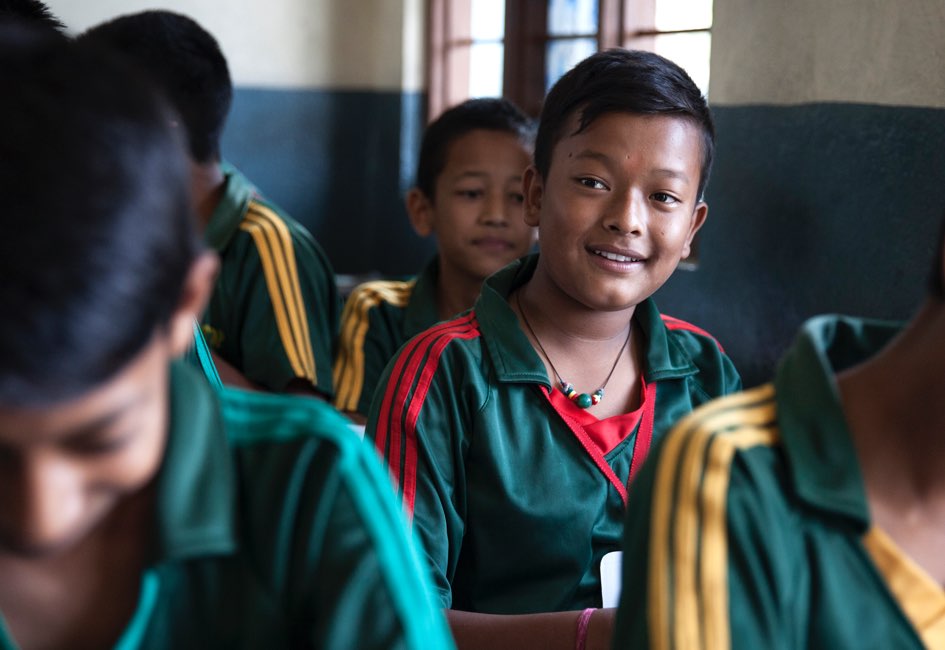 New mum in her new home
When the first quake hit, new mum Puja found herself running from her building trying desperately to hold on to her six-week-old baby, Smirika. Like many of the people we met, she immediately sought refuge in a temporary shelter, but she found this incredibly tough, especially when trying to breast feed her young baby.
"We don't have enough food and I am getting weaker," she told ActionAid back in April. "How can we survive if I am not strong enough to feed my baby?"
We responded by providing Puja and around 18,500 other families with rice, lentils, salt, oil, medicines and bedding. ActionAid also set up 23 tents specially for women - somewhere they could feel safe and comfortable when they were breastfeeding and looking after small children.
Puja is now happy, healthy and in a home of her own, as you can see in her picutres below.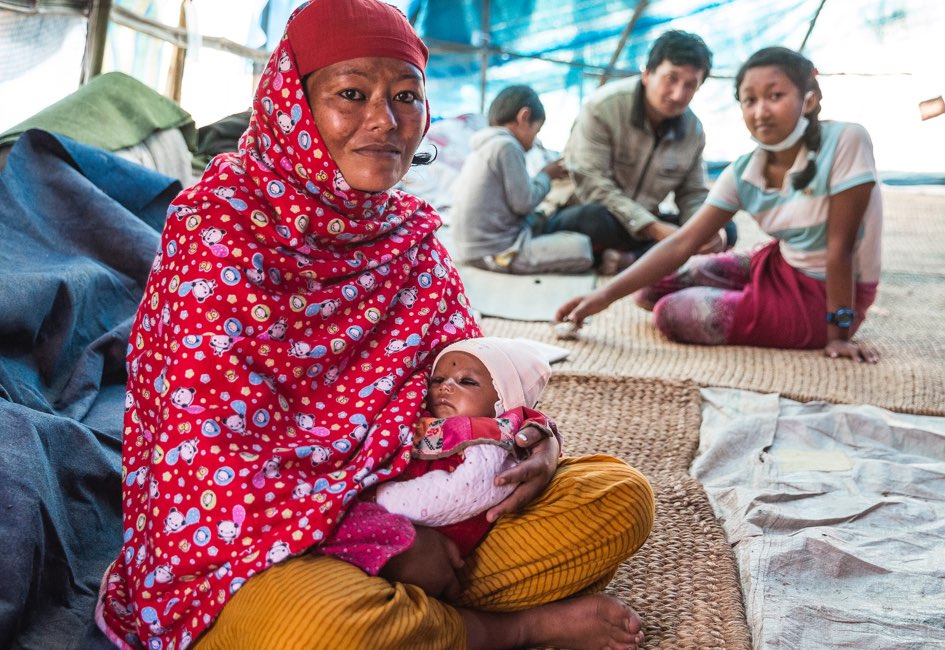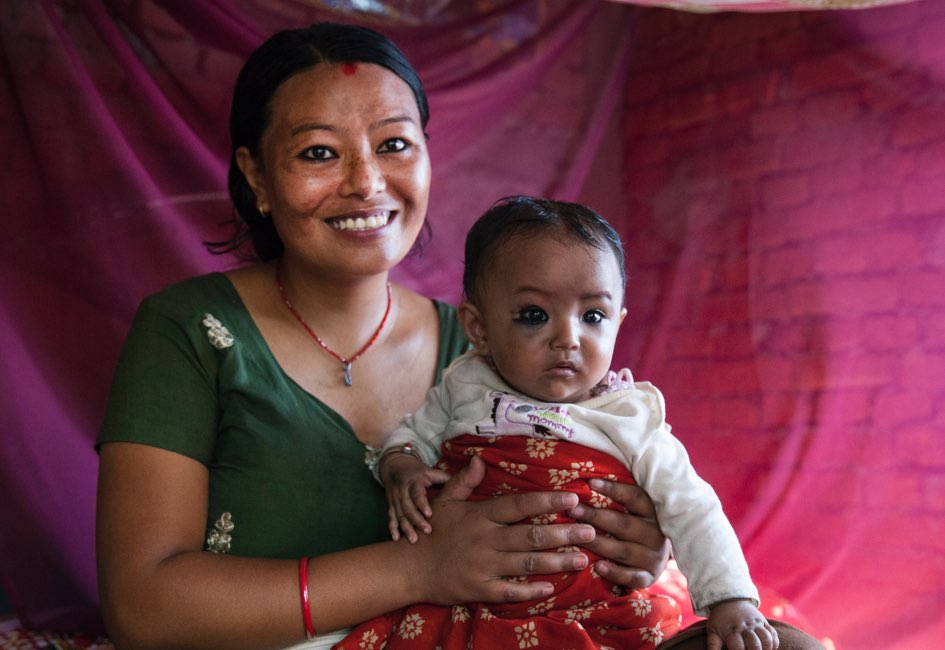 It's thanks to you
These stories of hope and recovery wouldn't be possible without the incredible generosity of ActionAid supporters. And these are just a few of the 120,000 people that we have helped so far. It's down to you, and on behalf of them and all our staff, volunteers and partners, we are incredibly grateful.
We are continuing to work in Nepal to help the long term rebuild in the worst affected areas. We also help many other countries to ensure ActionAid and the communities we work in are best prepared for future emergencies.