Why men and boys are vital to ending FGM
5 February 2016
Last year, to mark Zero Tolerance to FGM Day, I wrote a blog - So, what's so bad about FGM? - as I realised that not enough people know the answer to that question. Because it's taboo to talk about it, people often don't know how damaging FGM is, but when they do, they can play a crucial role in campaigning against it, including men, as our new project in Somaliland goes to show.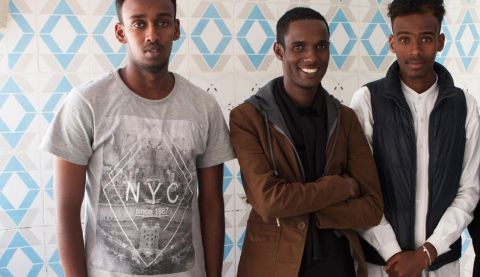 Somaliland has one of the highest rates of FGM in the world: 98% of girls have had their genitals mutilated. 85% have had the worst type of FGM, where, after their clitoris is removed, their vaginal opening is sewn up so that they are just left with a tiny hole with enough room for urine and their period so that they can't have sex unless they are cut open again. It's agonising. It's traumatising. And what's more, FGM can have serious physical and psychological consequences for the rest of a girl's life, including severe bleeding, multiple infections, excruciatingly painful sexual experiences, anxiety and even death.
Even if FGM is a part of our culture, the devastating impact it has on girls cannot possibly be justified.
From our work with communities we know that it is often the women who are keen to keep the practice going, more so than the men. That's why, since 2013, ActionAid has been running a vital project in Somaliland that engages with every member of society - especially men and boys - to help curb the practice of FGM.
Read these powerful testimonies from teenage boys and girls we're working with right now in Somaliland, that show just how important it is that everyone - women and men, boys and girls - speak up and say no to FGM.
Mohamed Abdi, 20, is already speaking out against FGM in his neighbourhood
"FGM is a huge concern, because it doesn't only affect girls, it affects their children and grandchildren as it's is passed down generation to generation. I think it is wrong and that it would be much better if we eradicated this practice, because it affects our women in every aspect of their physical and mental health.
"It's very difficult to convince the previous generation, because FGM is so deeply embedded in the culture that haven't been brought up to think that it's okay, and without education they're not fully aware of the damage it does. But even if it is a part of our culture, the devastating impact it has cannot possibly be justified."
"I couldn't put my daughter through FGM. She may well experience stigma because of this, but putting up with stigma is nothing compared to the suffering of FGM.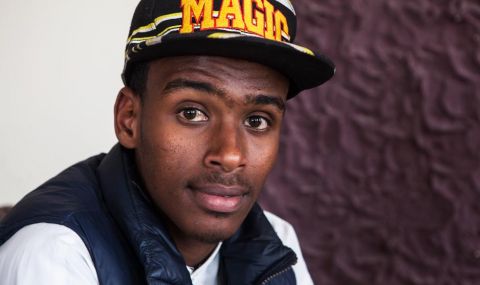 "Since starting the ActionAid training course, I've been trying to influence others. There was one incident, when I saw my neighbour obviously taking a girl to be circumcised, as she was all dressed up. I went up to them and asked her "Why are you doing it?" I tried to convince her by explaining the impacts, but the woman kept saying the same thing, that it's part of our culture. 
I didn't manage to persuade her this time, but at least it was an opportunity for me to speak publicly against it. At the beginning, I wasn't fully aware of the complications of FGM, and how gender-based violence affects society, but the more I participated in the ActionAid training sessions, the more confident I became in convincing other people. And I hope that I will now be able to influence more women like my neighbour."
Hana, 18, thinks it's vital to include men so they stop their daughters from being cut
"I think that it's important that young men are involved with the workshops because then they will not only help provide young men with more information and knowledge about FGM generally, but will also prevent FGM being done to their own daughters one day.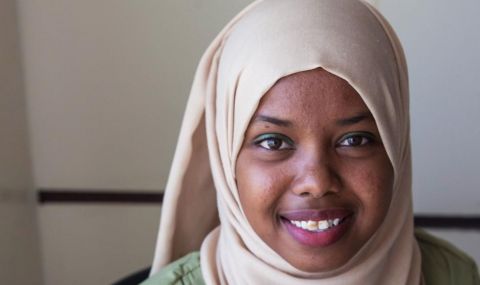 "When I campaign I get two reactions; one is from people who are educated and the new younger generation. When you tell them about FGM and its harmful consequences – you can openly discuss it and they will respond in a positive way. They will ask questions and are even interested to know more, which is not how it was before at all.
"But, you will find that in one neighbourhood, and then you'll go to another and find that they know nothing about FGM and its dangers. And that's why I am doing this work, to make sure that everyone knows."
Khallid, 20, knew nothing about FGM until his training with ActionAid
"I knew what female genital mutilation was before I got involved with the ActionAid training, but I had no idea about the complications, because normally no one talks about them. Through participating with the organisation I really learned a lot about it.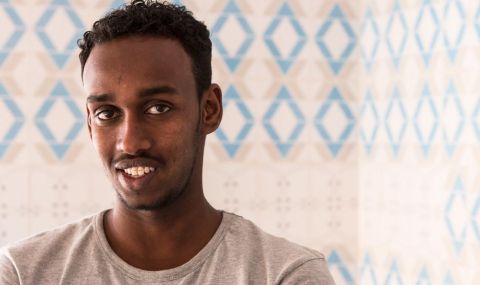 ​
"If we bring together the parents that want their daughters to be cut, the women who practice it, and the men who want to marry a girl who is cut, and educate them and inform them about how difficult it is for girls who go through FGM, then I really think this will help the fight to end it."
Hamda, 19, wants everyone - boys included - to fight to stop FGM
"I haven't had problems with FGM personally, but I have a lot of friends who do. Particularly when they have their period most of them get really ill and they aren't able to get up. Most of them complain of a high fever, some even vomit. This is before they are even married.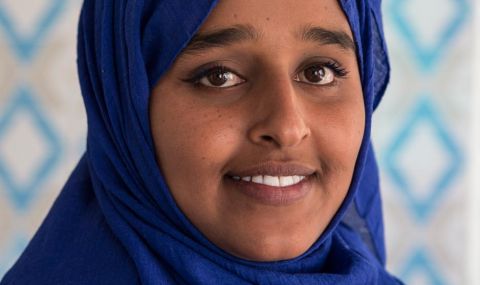 "I got involved with being an anti-FGM activist because another student at university told me about it. There is a real difference to the attitude towards FGM in the city compared to the countryside and in order to stop it you have to exercise your voice and educate everyone – the men and boys included - wherever they are."
Will you say no to FGM?
Since ActionAid started this project in Somaliland in 2013, we've reached over 31,000 people through our work with teachers, parents, pupils, traditional elders and religious leaders. As Khalid and Mohamed have proven, boys are vital champions for change. If the male members of the family join in awareness-raising, showing that it is not only a women's issue but a social issue that should concern all members of society, then we can and will end FGM.
To achieve zero tolerance we need everyone to say no to FGM. In Somaliland. In the UK. Everywhere. Want to do something to help? Then why not donate to support our work on FGM.
Photos: Photos: Petterik Wiggers/Panos Pictures/ActionAid