How child sponsorship is helping tackle FGM
20 September 2016
As anyone who sponsors a child with ActionAid will know, child sponsorship doesn't just benefit one child - it benefits their whole community. One important way that we're improving girls' lives in some of the communities where we work is through tackling female genital mutliation (FGM), and by supporting FGM survivors. Find out how child sponsorship is playing a crucial role in helping to end FGM.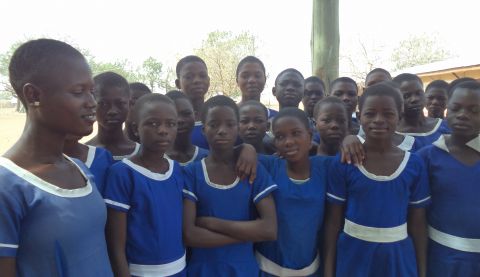 Rabiatu is 14, and lives in Ghana. When she was seven, her family persuaded her to have FGM. She explained: 
"My mother and two aunts told me that if I went through with this practice then I would be a woman of importance. They said that people would respect me. They took me to a village across the border in Togo; I now know we made that journey because the practice of FGM is illegal in my country. Once in Togo an elderly lady cut me with a sharp knife. I cried for hours, the pain was so bad I couldn't walk for four days."
This horrendous experience made Rabiatu determined to stop any other girl from having to endure the same pain. So she joined ActionAid's Girls' Club in Bito, where she speaks out about the dangers of FGM to other girls, and tells them about what she went through.
I cried for hours, the pain was so bad I couldn't walk for four days.
Survivors of FGM, like Rabiatu, who speak out against it in ActionAid's Girls' Clubs are crucial in leading the fight against this harmful practice. Rabiatu says,"I tell all my friends to avoid being cut." 
Mothers standing up to FGM
Women too are standing up to FGM and protecting their daughters from the cut.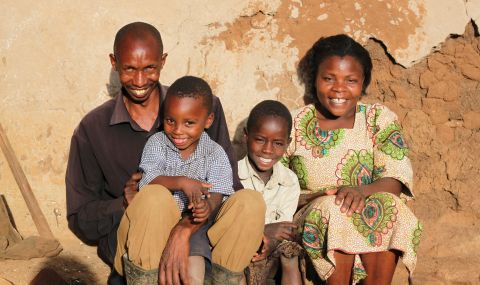 In the Kuria region of Kenya, Susan leads the local ActionAid women's groups. She has made sure that her daughter, Regina, did not get cut. 
Susan says: "We have been trained by ActionAid and do a lot of raising awareness in churches and other meetings. We are seeing fewer girls going through female genital mutilation. I tell them about the effects of female genital mutilation, that it has complications, all the issues – like girls dropping out of school, and how they may also be infected with HIV.
We are seeing fewer girls going through female genital mutilation.
I talk to parents as well because if I only talk to girls without talking to parents, they will go ahead and force the girls. But the number of girls that go to be cut is still high."
How child sponsorship helps stop FGM
Our staff live and work in the areas where sponsored children are growing up. So they're perfectly placed to know what each child and their community needs right now - and crucially, what they need in the long term, to grow up happy and healthy. 
Our child sponsorship manager in Ghana, Prince Osei-Agyekum, said: "Through child sponsorship, ActionAid is working to eliminate FGM. We have intensified community education on ending FGM and have also demanded strict enforcement of the laws against FGM from the relevant government agencies.
"Some FGM survivors in the communities have also been supported with counselling," Prince continued. "This has been made possible through the funding support of child sponsorship."
Sponsor a child today, and see what a difference you can make to the life of a child, and their community.
Photo credits: ActionAid
Read next
23 October 2018

2 February 2017

1 February 2017