"Bricks sometimes fell on us in class" – How improved classrooms are changing everything for girls' education
21 January 2019
All over the world, girls are missing out on the education they deserve, simply because of classroom conditions. Poor-quality classrooms can be damp, uncomfortable and even dangerous – but ActionAid is changing this. With the generous regular gifts from ActionAid supporters, we're helping girls get a better education and a brighter future.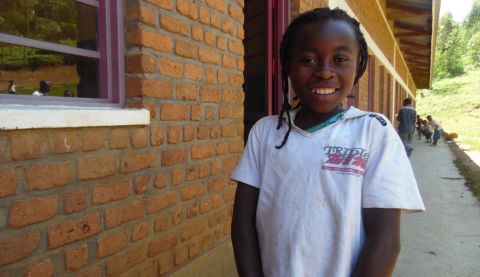 It's a shocking fact that, around the world, girls miss lessons because of the poor state of their classrooms. 
In the Democratic Republic of Congo (DRC), many schools don't have the luxury of brick walls and weather-proof roofs. They are in such poor condition that during the rainy season children are missing school.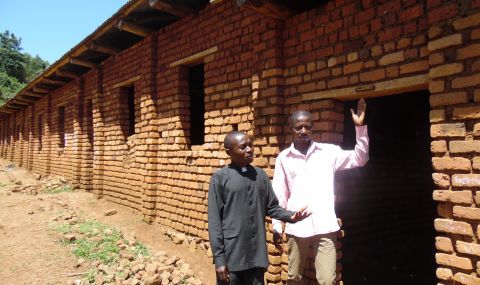 On the DRC's island of Idjwi, on Lake Kivu to the east of the country, a primary school was struggling with this problem. The external walls were falling down as there was very little cement between the bricks, internal walls were made from banana leaves, and the floors were soil.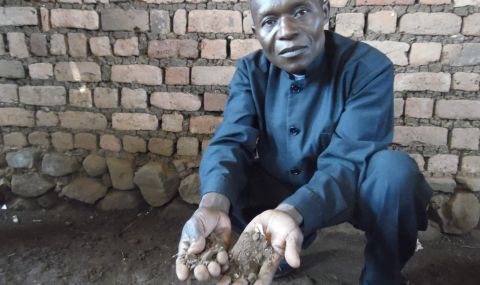 Ten-year-old Amina, a pupil at the school, told us: "Bricks sometimes fell on us in class, making it difficult to concentrate. We had to sit on stones, which were uncomfortable. My clothes were always dirty and in the rainy season the classroom roof would blow away and we couldn't come to school." 
Improving the school was identified by the community as a priority. In partnership with the community, ActionAid drew up a plan to rebuild the school. Members of the community contributed their labour, and we provided the necessary materials. By working together, six classrooms in Amina's school were rebuilt. Desks, chairs and blackboards were also provided. 
"I was so happy to start learning in my new classroom," says Amina. "My new desk makes writing easy and the new blackboard means I can follow what the teacher has written."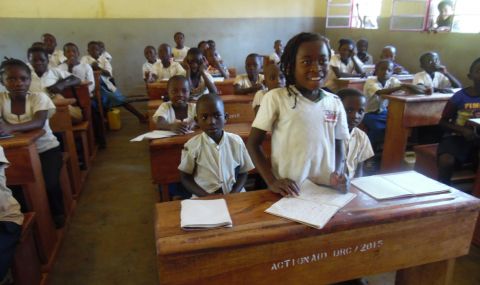 Amina's teacher tells us that the improved learning conditions are making a huge difference to the children's academic performance, as children are now proud of their school and no longer miss lessons due to bad weather. Also, the new brick internal classroom walls mean lessons are no longer disrupted by neighbouring classrooms which is another bonus. 
There are now 300 more girls going to school in Idjwi, DRC, since ActionAid helped renovate the classrooms. The generosity of supporters has given thousands of children like Amina the opportunity to stay at school and continue with their education. Projects like this are being replicated in the many countries where we work, helping girls access education and transforming communities. 
Together we are changing lives, for good. Thank you!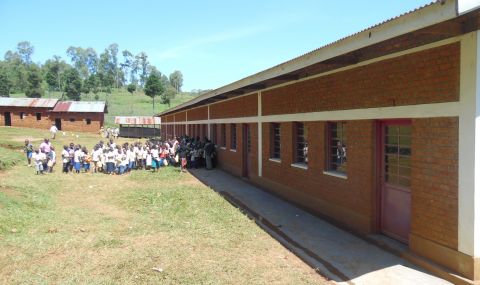 Please share this story on Facebook or Twitter, to let others know the impact a regular gift to ActionAid can make.
ActionAid 
Read next
16 December 2020

26 December 2019