When disasters strike around the world, women and girls are often hit the hardest.   
More women than men are killed by disasters like tsunamis and earthquakes, and violence against women and girls increases during all emergencies. 
This is why women's and girls' needs must be central to any crisis response. 
Women understand the risks to all women and girls during an emergency, and they know what their families and communities need most. They know who is in need, where they live, and how to get to them fast. 
Our 50 years of experience have shown us that disaster response and prevention is most effective when women are at the heart of it; they are able to prioritise areas that benefit the most vulnerable in society. 
At ActionAid, we don't just provide cash and emergency supplies to women at the frontline of crises. We train women to help them spot early signs of disasters, lead evacuations, set up safe spaces, and distribute essential supplies themselves.   
In the long term, we also help women to recreate their livelihoods, develop new income sources and help them fight for their rights at local and national government levels.   
With your support, we can ensure more women can effectively help their communities respond to the crises they are forced to face.  
By donating today, you can help women and their communities become more resilient in times of crisis. 
Donate to help women on the frontline of crises
Your gift to ActionAid can help women support their communities in times of need.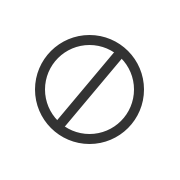 How women like Lucina are leading the response to the Covid crisis
Lucina is a woman leader in Cap Rouge, a remote hillside community in Haiti. 
Through the Covid pandemic, Lucinda played a vital role in sharing information about Coronavirus to women sellers in marketplaces and families that don't have access to information. 
Armed with just a megaphone and a portable radio with a loudspeaker - essential tools to attract people's attention – Lucinda promoted safe hygiene practices during the Covid-19 sanitary health alert in Haiti.
ActionAid trains women like Lucinda to be leaders, as they are the ones that know their communities' needs best.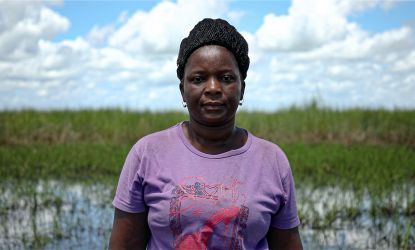 Protecting communities by preparing for disaster
39-year-old farmer Angelina from Mozambique knows first-hand how the climate crisis has affected women and girls the worst.  
Repeated cyclones and flooding have destroyed their farmland and source of food. Angelina has also seen how this food insecurity has led to an increase in violence against women and girls in her neighbourhood.  
Trained by ActionAid, she has now set up a support group for women to prepare for future disasters and provide a safe space for women and girls facing violence. 
How does ActionAid help women in crisis? 
We provide cash transfers to women so they can use the money where they need it most.
We help women set up safe spaces during a disaster to address their needs and help foster women's leadership. 
We work with women to develop alternative livelihoods and income sources during and after times of crisis.
We train women and girls in disaster-risk-reduction by helping them to spot early warning signs and ensuring efficient and timely evacuations during floods and storms.
We work with women to reduce the impact of disaster. For example, we help women in Cambodia plant mangroves to provide flood protection by reducing the force of oncoming waves and storm surges. 
We promote women's engagement as leaders so that their voices are heard directly at all levels of decision-making.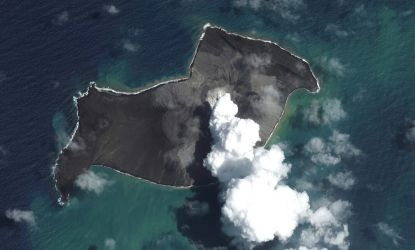 Women take charge after tsunami hits Tonga
In January 2022, a volcanic eruption and subsequent tsunami waves that crashed onto the island of Tonga led to widespread damage and loss. The resulting floods and air pollution contaminated local water sources.
Women trained as emergency first responders by ActionAid and its partners in Tonga, mobilised immediately to distribute clean water and hygiene kits to their communities. 
In Tonga, ActionAid works closely with women's rights organisation, the Talitha Project, as part of a Shifting the Power Coalition which was set up to promote women's leadership in the aftermath of several cyclones in the region. 
The coalition brings together 12 women-led organisations in seven Pacific countries and includes young women, women with disabilities as well as the LGBTIQ+ community.
Through training and resources we ensure local women are using their collective power, influence and leadership in response to disasters.
Michelle Higelin from ActionAid Australia, who has been working with partners in Tonga knows the value of local female leaders in responding to the crisis.
"Women's leadership is vital in ensuring an inclusive response to the tsunami and the Talitha Project is well placed to reach some of the most vulnerable groups in the community and to ensure young women are part of rebuilding their communities. "
Why should women lead in a crisis?
Current emergency responses and humanitarian actions tend to be led by men with women either underrepresented or absent from leadership roles. As a result, women and girls are often left out of the important decisions that affect their lives. 
Without women's leadership and participation, emergency aid efforts are less effective at meeting the needs of women and girls, and their communities. 
At ActionAid, we know that women and girls must be part of the solution. 
Women intimately understand the risks to all women and girls during a crisis: the increase in violence, the rise in burdens of care, the closures of schools. 
Women know their communities best. They know who is in most need, where they live, and how to get to them fast.
When women lead, their whole communities benefit - not just in the aftermath of a disaster but long into the future as they come up with sustainable answers to challenges. 
Trained and empowered to take the lead, women are a crucial part of the solution in responding to crises.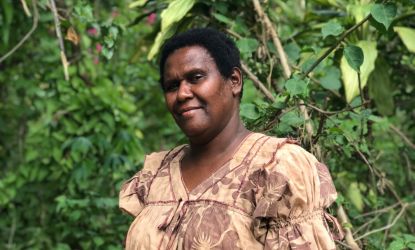 Collaborating for women's rights in crises
Climate-related crises like rising sea levels, flooding and cyclones have affected women's livelihoods, food security and well-being in Vanuatu, a small Pacific island nation. 
After Cyclone Pam struck Vanuatu in 2015, many women found that their workload had increased. They suddenly had to rebuild their communities as well as find water and food. And as houses were destroyed, the risk of violence increased.
In the aftermath, ActionAid helped local women in Vanuatu set up the "Women I Tok Tok Tugeta forum" (WITTT) – a place where women could come together to prepare for future disasters. 
Leiwia believes that the forum can be an avenue for change, from the community level, to national and regional. 
A lot of disasters are coming, and the climate changes. If we come together, mobilise together, talk about those issues… WITTT can help."
As well as offering a safe space, WITTT forums have helped women to enjoy their rights, have access to resources, and influence decision-making in their countries to better respond to natural disasters.
Women leading the distribution of essential items in Cabo Delgado, Mozambique. ActionAid
Page updated 4 October 2022