Take part in Big Me!
Dress up and dream big
If you're looking for simple school fundraising ideas, we've got something you'll love. Big Me is a day for primary school children to dress up as what they want to be when they grow up, explore their aspirations and learn about children's lives around the world.
Simply dress up, bring £1 to school and have fun. The money you raise will help ActionAid change children's lives in the world's poorest places.
Big Me Day is Friday 14th October, but you can take part at any time of year.
We'll send you FREE fundraising, assembly and literacy resources when you sign up.
Sign up today for your free Big Me kit.
Please enter your details to download your free resources.
How it works
Sign up today
Sign up today
We'll send you everything you need at the start of September
Dream big, dress up and have fun
Send in your money and change children's lives, for good
Win a visit from Giles Paley-Phillips
If you send in your money by Friday 4th November your school will be entered into a prize draw to win a visit from Giles Paley-Phillips, the children's author of the award-winning "The Fearsome Beastie"! He will talk about what he wanted to be when he was growing up, how he became an author, and do a reading from his new book.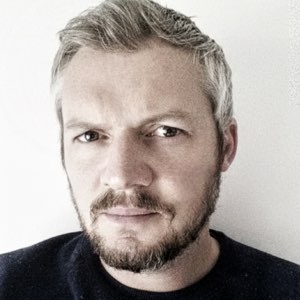 "As a child I dreamed of playing football for Crystal Palace. Then, when I realised I wasn't very good, I decided I wanted to be a rock star, so I learnt the guitar and actually did that for real. I'm really excited to be supporting ActionAid's Big Me fundraiser. This is your day to look into the future and dream BIG!"
Giles Paley-Phillips, children's author
Why does ActionAid exist?
Millions of children in countries all around the world live in poverty. And more than one billion people, mostly women and girls, lack a basic education – that means often they don't get the chance to go to school and they never learn to read and write.
At ActionAid we think that every child has the right to food, shelter, basic healthcare and free, quality education, wherever they live in the world.
1.2 billion people have to survive 
on less than £1 a day

750 million people don't have clean drinking water

57 million children aged 5 - 11 years old do not go to school

68 million children have to go to school hungry
Who will your money help?
Joshua, from Nigeria, attended an ActionAid schools camp where he learnt about the importance of education.
"If you go to school you will be something great in the future. I want to be a doctor in my village because a lot of people are sick. I will be treating the my grandfather and people who are not well.
Girls can be something great in the future – what a man can do a girl can do – it is good for everyone to get the right education for girls and boys."
By taking part in Big Me you will make sure ActionAid can work with more children like Joshua. Helping them to change their lives, for good.
What could your money provide?
£15 could provide a Jerry can so families can collect water
£50 could provide solar lanterns so children can do their homework
£174 could provide a donkey so families can go to the market
£411 could train a midwife so babies can be born safely