How will your support help ActionAid?
One in three women will experience physical violence or sexual abuse in her lifetime. But around the world, women and girls are fighting to claim their rights and change the systems and beliefs that make violence acceptable. 
With your support, ActionAid can continue to work with communities to change attitudes and transform laws so that no woman has to live in fear of violence.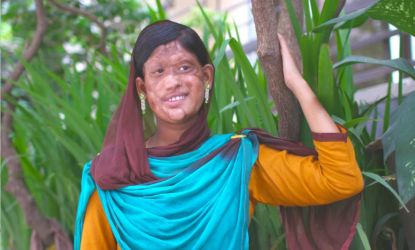 Meet Sonali
Sonali was just 18 days old when a man poured acid over her and her parents while they were sleeping at their home in Bangladesh. She was one of 400 people in the country who were attacked with acid that year - 70% of whom were women or girls. 
Sonali was hospitalised with life-changing injuries and the perpetrator was never brought to justice. 
Now a teenager, she is a member of the ActionAid Acid Attack Survivors' Network – from whom she has also received support – and has attended meetings with local governments, along with other survivors. 
Sonali says: "To me, My Body Is Mine means that it's my right to do what I want and to think what I want."  
Meet the tattoo artists 
ActionAid is working with three female tattoo artists who have created unique #MyBodyIsMine temporary tattoo designs in their own individual style. They've also drawn portraits of three survivors of violence - Christie, Margaret, and Sonali - whose stories will be featured in the pop-up shop.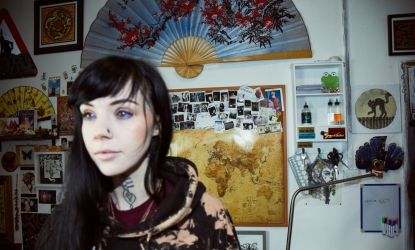 Grace Neutral
Grace is the face of London's Femme Fatale tattoo studio, created to be a safe and inclusive space that welcomes people from all backgrounds and walks of life. Famous for her hand poke techniques, Grace is heavily influenced by geometry, flora, fauna , and pattern work. 
Grace is the presenter of the Viceland series 'Needles & Pins', which documents tattoo culture across the globe.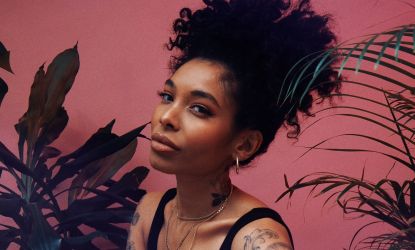 Jade Chanel
Jade has been tattooing for seven years and is the proud owner of the Vaporwave Tattoo studio in East London. With her love of interior design, she has created an environment there that sits well with her spirit – a safe haven where art can thrive in peace. 
In her tattooing and illustration, Jade focuses on delicate detailing, showcasing her obsession with patterns, nature , and organic forms.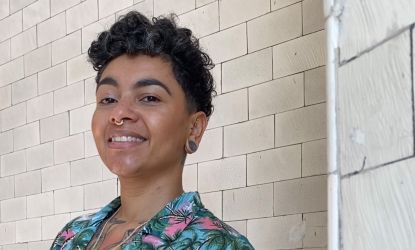 Rizza Boo
Charissa (a.k.a. Rizza Boo) is originally a Londoner but is now based in Glasgow, where she is setting up her own studio, Shadow Work Tattoos. She has been a tattoo artist for 16 years and enjoys working with a bold and often colourful aesthetic. 
Rizza draws her influence from a wide range of sources – anything from typography and comic books to textures and natural imagery. 
Footnotes
1World Health Organisation, Violence against women, intimate partner and sexual violence against women: http://www.who.int/mediacentre/factsheets/fs239/en/
2ActionAid (2016) Fearless: Fearless women and girls leading the way, transforming lives: https://www.actionaid.org.uk/sites/default/files/publications/fearless_women_and_girls_- _leading_the_way_transforming_lives.pdf/
3WHO: Adolescent pregnancy: https://www.who.int/news-room/fact-sheets/detail/adolescent-pregnancy ↩
Banner design: Lauren Messervy/ActionAid
Page updated 3 September 2021