"Each person who remembers ActionAid in their will is in fact remembering the world's poorest people."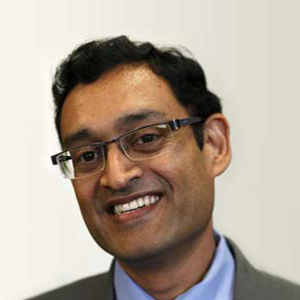 Girish Menon
CEO, ActionAid UK
How your gift could help change lives for good
Maryam and her daughter Zeinab live in Unguja, Tanzania where over half of girls are married by the time they are 18. Instead of going to school and having choices over their future, girls are often forced to marry an older man who hey haven't chosen.
When ActionAid began working in Unguja, we spent time listening to the community and learning about the challenges they faced so we could work on long-term solutions together.
Zeinab now attends a local ActionAid girls' club. It's a safe space where she can do her homework and get advice and information about subjects like periods and pregnancy. "At girls' club we've learnt about our rights, how to get an education and how to be heard," she said.
Going to a girls' club means that girls like Zeinab are more likely to stay in school and choose if, when and who they marry – and help their friends to do the same. The impact in just one generation can be profound.
By leaving a gift in your will, you can ensure that for generations to come many more girls like Zeinab are given the future they deserve.
Have your will drawn up from home, or over the phone
ActionAid is an official charity partner of The Goodwill Partnership, the largest distributor of home-visit, solicitor-provided wills in England and Wales.
If you would like to have your will drawn up from the comfort of your own home or over the phone, appointments can take place at a time that is convenient for you, including during evenings and weekends. All wills are then checked by a panel firm of solicitors, who can also provide legal advice and storage of your signed will.
ActionAid supporters can access The Goodwill Partnership's service at a discounted rate with no obligation to leave a gift to charity in your will.
Find out more or book an appointment on The Goodwill Partnership's website.
The story of Mrs Harben's legacy
Watch our short video of how Mrs.Harben's legacy has tranformed the lives of children living in Nepal.