The challenges
9

One in eleven children is out of school, totalling 59 million children in 2013. More than half of them are girls1.

25

More than one in four children in developing regions who start primary school is likely to drop out2.

100

Approximately $26 billion is needed every year to pay for the extra schools and teachers needed to educate every child3.
There are many reasons children don't go to school. For some children, like Sefiyat, it's because there simply isn't a school near where they live, and the nearest one is too far or dangerous to get to. Sefiyat's father has lobbied the local government for a bridge so she can cross the river to get to school, but it hasn't been built yet.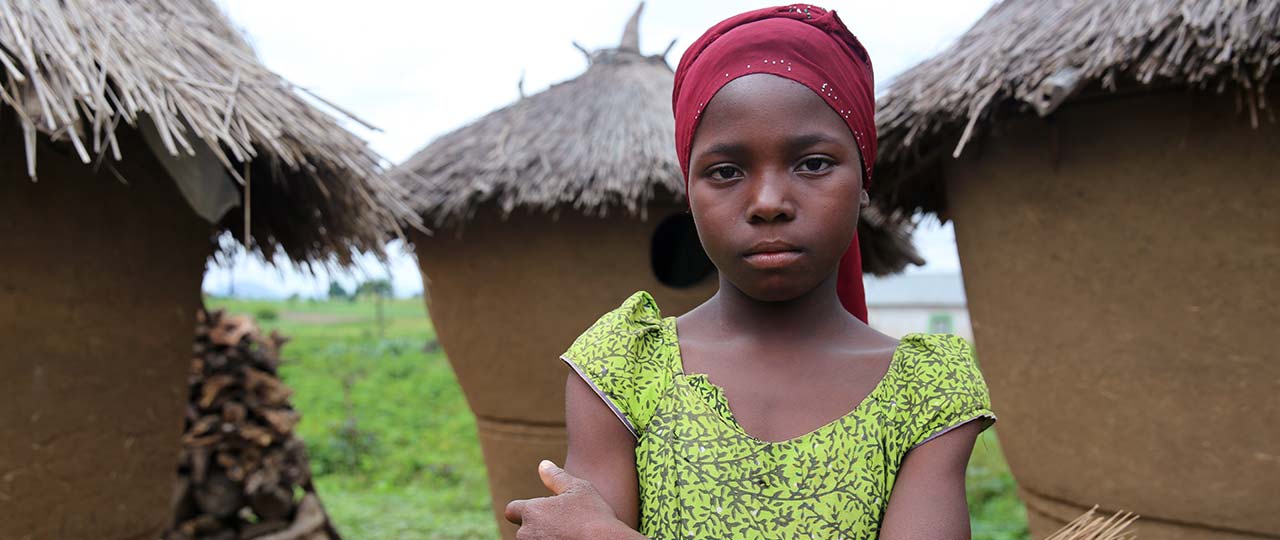 Not being able to afford fees, uniform or enough food to eat are also big barriers. For girls especially, discrimination or violence at school leads to poor performance, absenteeism, dropping out completely and early marriage.
A lack of basic resources, like classrooms, desks and trained teachers makes it difficult for children that are in at school to learn, and means the quality of education is sometimes very poor.
The solutions
To start with we work with communities and our partners on the ground to discover what the problems are that prevent children attending school in their area - especially girls. We then work with them and with national governments to find practical solutions. For example, we've helped Parent Teacher Associations persuade their local education authorities to provide essentials such as desks and qualified teachers.
Helping girls get to school safely
We give girls in isolated areas bikes so they can ride to school safely without fear of being harassed, like Carolina in Ghana. She says "When the bicycle was given to me that encouraged me to go to school regularly. Now I go every day and am doing well in class, thanks to ActionAid."
Providing food to vunerable children
Making sure children have enough energy to eat is vital. Flash floods in Bangladesh frequently wiped out Mukta's family's crops, leaving her hungry, which kept her from school. But child sponsorship funds helped the community build embankments to resist the floods. "You get pains in your stomach if you can't eat," Mukta explained. "Now we can eat – so, I don't feel that pain and can continue to go to school."
ActionAid Girls Clubs
Our popular Girls Clubs also provide girls like Precious with a safe space to share experiences, learn about their rights and build their confidence to learn and succeed. After the Chibok girls kidnapping in Nigeria in April 2014, Precious was afraid to go to school, but since joining her local Girls Club she feels supported and actively encourages other children to overcome their fears and return to class too.
How you can help change children's lives for good
We want to see schools where girls and boys are treated equally, where children feel safe and where every child can reach their full potential.
Here are three things you can do:
Other issues we work on
Click below to find out more about the issues we work on and how we're helping communities to build long-term solutions.