What will be the global impact of the war in Ukraine?
1 April 2022
Find out the impact of the Russia/Ukraine war on the global economy, soaring food and energy prices and poverty around the world. How will the Ukraine war affect the Horn of Africa's worst drought on record?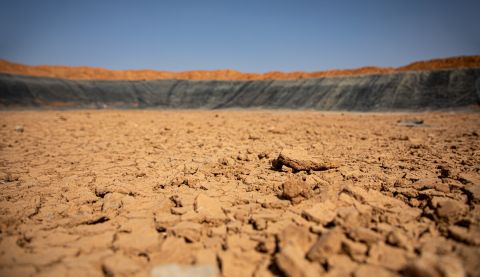 Over the past month, we have all seen the horrifying scenes coming out of Ukraine, playing out daily across the news and social media. From entire communities shelled to rubble in Mariupol, to the millions of refugees searching for safety, these stories have been shocking and stirring.
An issue we may not yet have reckoned with, though, is the wider impact of the Russia/Ukraine war across the world: the shockwaves it will send in an already-challenging global context.
"The breadbasket of the world"
It's an inconvenient truth: more than a quarter of the world's wheat exports come from Russia and Ukraine. Together, Ukraine and Russia are major exporters of cereals that are crucial for food security globally.
So this coming planting season, the major disruptions to harvests and exports in Ukraine (known as "the breadbasket of the world") won't just affect Ukrainians. They'll affect much of the world.
The Russian blockade of Ukrainian exports through the Black Sea, and the Ukrainian government's decision to stop exporting its staple foods to prioritise feeding its own population, are fueling much of the crisis. 
But this is exacerbated by the rising cost of chemical fertilisers due to affected Russian oil exports, and commodity speculation in global markets.
Together, these factors will have a significant impact on rising global food prices, at a time when global food prices have already reached record highs thanks to the Covid-19 pandemic, climate disasters and rising energy costs. 
The impact of the war on the world's poorest countries
Make no mistake, the pain this is likely to cause in countries like the UK is severe. But it will disproportionally affect those already experiencing a humanitarian crisis.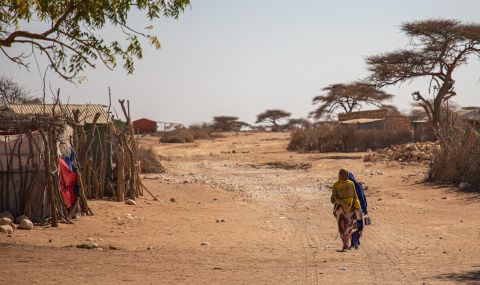 Half of the grains distributed by the World Food Programme (WFP) through its food support programmes come from Ukraine and Russia. African and Middle Eastern countries in particular are major trading partners with Russia and Ukraine for supplies of wheat, sunflower oil and fertiliser. 
All of this worsens what is already a growing crisis in the Horn of Africa, where people are currently being pushed to the brink of survival.
Record-breaking drought in the Horn of Africa
The Horn of Africa is currently facing one of its worst droughts on record, with up to 14 million people in Ethiopia, Kenya and Somalia facing severe hunger and water shortages. 
The reasons for this are myriad: like everywhere, the pandemic and energy costs have impacted these countries, but climate-related disasters are becoming both more frequent and more severe. 
Droughts used to happen every ten years or so; now they are more like every three years, and much more severe.
It hasn't rained in Somaliland (a semi-autonomous region in Somalia) since April 2021.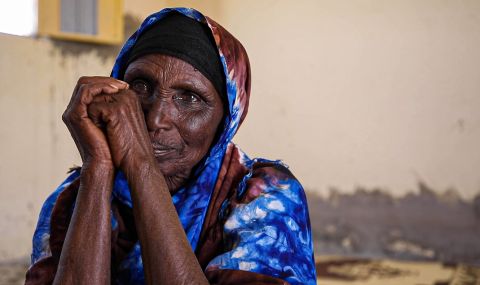 Ninety-year-old Amina Yusuf Cige, who lives in the village of Xidhinta in Somaliland, has survived 12 droughts in her life. But says the current situation is the worst she's ever experienced.
"The drought has hit us hard," she told us.
We have no water. Fuel is very expensive. We used to eat sorghum, rice, pasta and macaroni. But now we do not have the money to buy these foods. We are starving." 
"It used to be nice in the past, but now the world is ending."
Amina Ibrahim Ege, 80, from rural Ceel-Giniseed village in Gabiley district, told us the price of 25kg of rice has risen 50% - from $20 to around $30 over the past month - while petrol has soared from $12 to around $30 for five litres.
A perfect storm of drought and soaring food prices
Meanwhile for farming families in the Horn of Africa, whose livelihoods depend on livestock, the drought is causing chaos. 
Sagal Mohamed Shaheed, 40, is a mother-of-two who lives in the Giro-Sumo displacement camp. She is eight months pregnant with her third child.  
She told us her family were forced to leave their village after they lost all of their livestock to the drought.  
"Our previous life was good. I had 100 livestock and got milk from the livestock to drink, feed the children or sell to buy other needed food items," she said. 
We had a prosperous life. Now all our livestock is gone. Every morning about 5 or 10 of the livestock died, until all of them died."
"Every mother is feeling sorrow when her children are eating only once a day and don't eat the other two times. I feel sorrow every day. I ask myself, 'when will we be out of this suffering?' and many other difficult questions. 
"Our needs are great, and we can't afford more than one meal a day and our shelter doesn't protect us from the sun or the cold."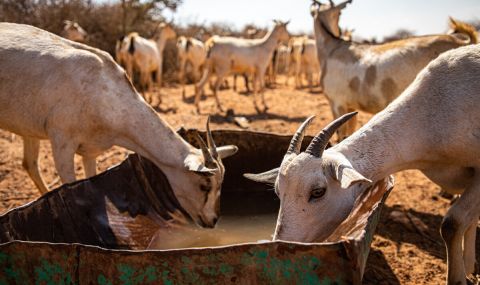 The risk to women and girls
In all humanitarian crises, the poorest women and girls tend to be the hardest hit. We've already seen reports of trafficking, and increasing gender-based violence, being faced by refugees fleeing the violence in Ukraine. 
The Horn of Africa drought is no exception.
Hibo Aden, women's rights officer at ActionAid Somaliland, said the situation has become so desperate for some families that girls are being forced to marry in exchange for food and water. 
"Last month, the government did an assessment about how the drought affected women and children," she said.
"They found that cases of gender-based violence had increased 24%, especially when it comes to domestic violence, forced marriage and girls dropping out of education."
How you can help in the Horn of Africa
While enormous efforts are underway in Ukrainian border towns to support refugees, ActionAid's emergency teams are also working on the ground in East African countries to save lives.
As this crisis escalates, our focus is on providing food relief and water, and supporting people and their livelihoods to build resilience to climate disasters and other shocks, like fluctuating food prices.
A donation to our Emergencies Action Fund could help us respond quickly and effectively to this disaster, saving lives and supporting the rights of women and girls. Please give what you can today.
 
Read next
16 March 2022

4 March 2022

15 June 2021