Why cash transfers are an effective form of aid
5 January 2017
Over the last week the ever more shrill criticism of international aid found a new target - the practice of giving money directly to some of the poorest and most vulnerable people, otherwise known as cash transfers. The allegation made was that this amounted to setting up UK-funded cashpoints for the poor. Aid money should never be misspent or wasted, but the criticisms of direct cash transfers - giving money directly to people in need - misunderstand the issue. Here's why.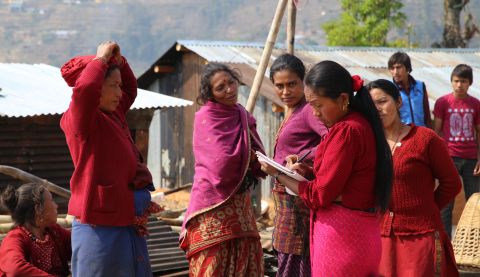 From ActionAid's forty years' experience fighting poverty and responding to emergencies, we know that in the right circumstances, cash transfers - direct payments to people in critical need –  can be one of the most effective ways of spending aid money. That's why we believe Theresa May was right to step-in and defend the Department for International Development's (DFID) use of cash transfers in Pakistan.
Why cash transfers work
Cash transfers are widely used across the aid sector. They are effective because:
They allow people to spend the money on what they need most, rather than having other people decide. This is particularly important to help empower women who might not otherwise have access to money or be able to make spending decisions.
The money will often be spent in local markets, meaning that it can help protect local production, create jobs and benefit other people in the area.
There are robust systems in place to ensure payments reach the right people, and are not being subject to fraud or corruption. 
Helping women earn an income after the Nepal earthquakes
At ActionAid, we have seen how cash payments can help empower women, particularly in emergency situations. In Nepal we helped 1,600 households to rebuild following the two devastating earthquakes in 2015.
The ox I bought has helped me a lot to support my livelihood. It has been a good economic source for me.
Julum Tamang, 52 years old, from Kavre district, was one of many in her village who lost her home and livelihood as a result of the first earthquake.
ActionAid gave her the metal sheets and toolkits she needed to build a temporary shelter for her and her family, as well as 15,000 rupees (just over £110) to begin rebuilding their lives.
She invested the money to buy an ox which she hires out to others to plough their fields or breed with their cows. She says: "The ox I bought has helped me a lot to support my livelihood… it has been a good economic source for me."
Supporting women to rebuild their homes after Hurricane Matthew
In Haiti, ActionAid was the first organisation to reach women in some of the areas worst affected by Hurricane Matthew in October 2016. Elphine Joseph, 70, was at home during the hurricane: "My house was totally destroyed", she said. "I plan to rebuild my house, but I have nothing to rebuild it with."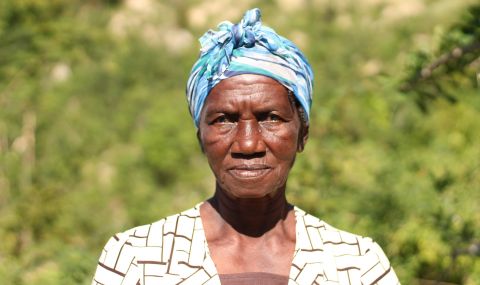 We ran a programme to support and empower 1,000 women like Elphine, giving them 10,000 Haitian gourdes (around £120) through an established local microfinance institution.
I plan to rebuild my house, but I have nothing to rebuild it with.
This money helped Elphine and women like her to start recovering from the hurricane's impact, and buy the things they need most, like shelter materials and food.
An effective approach
Giving cash directly to women like Julum and Elphine is not wasteful, does not create dependency; it is empowering and effective.
The National Audit Office, the UK Government's effectiveness watchdog, found that DFID's cash transfers were targeting aid at some of the most impoverished and vulnerable people in the world. A separate study - 'Doing cash differently' - found that cash transfers can be 25-30% more efficient than food aid. Our own experience at ActionAid confirms these findings. We need to be vigilant to always ensure aid money is not being misspent, but when done properly and in the right circumstances, cash transfers can be the best way to spend precious government aid or voluntary donations.
Photos: Jo Harrison/ActionAid, Jo Harrison/ActionAid, ActionAid