Become a Community Campaigner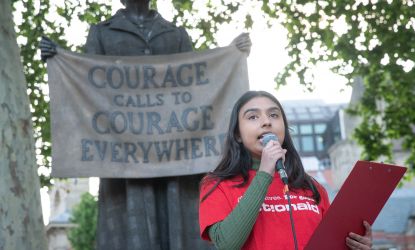 As a Community Campaigner you will:  
Come up with ideas for campaign activities and put them into action 
Learn about women's rights campaigning and feminist leadership 
Be part of a network united by a passion to end violence against women and girls 
Develop campaigning, communications and organising skills  
Use your own strength and passions. We'll support you to use your existing skills to campaign for change. 
Fit in your community campaign activities around your life. We don't ask for a huge or rigid time commitment, but you should actively take part into opportunities whenever you can.
Solidarity for me means recognising that although someone's circumstances can be different to our own, we still recognise the importance to stand up for each other
Become a community campaigner
Top image: Community Campaigners at the People's Banquet in June 2019. Suzanne Plunkett
Page updated 12 October 2021