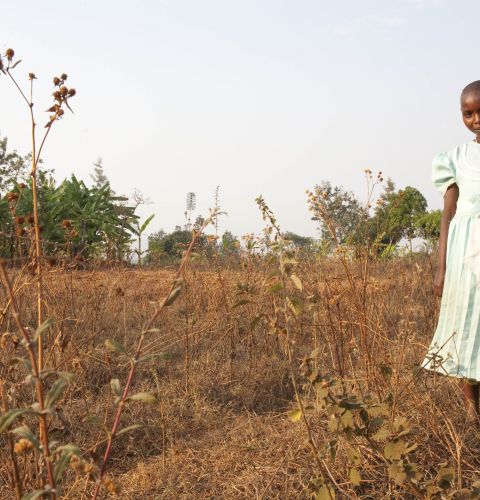 ActionAid Lottery social responsibility regulations
Access to gambling by children & young persons
The ActionAid Lottery will capture the age of supporters that sign up to the lottery and will not process the details of any players under the age of 16. The ActionAid Lottery terms and conditions contain details of the minimum age for players. All ActionAid staff are aware of under-age rules and will consult with the promoter if they feel that these rules are being flouted.
If the ActionAid Lottery are uncertain about the age of a supporter and feel that they may be under 16 years of age they will not process details until their age has been verified. Prospective supporters who are believed to be under-age will be asked to provide either a copy of a photo driving licence OR a passport.
If anyone who is suspected to be under the age of 16 has played the ActionAid Lottery, their account will be frozen until such a time as their age is verified and any winnings will also be suspended.
Problem gambling & self exclusion
The ActionAid Lottery would like to remind supporters to gamble responsibly.
The ActionAid Lottery would advise that anyone who feels that they might have a problem with gambling to visit www.gamcare.org.uk. GamCare provides advice, support, information and free counselling for anyone concerned that they, or someone close to them, is spending too much time or money gambling.
Helpline: 0845 600 0133
The ActionAid Lottery will make available the option to self exclude from future playing of the lottery and will ensure that policies and procedures are set up to enforce this. Please contact us if you wish to exclude yourself from further plays.
The ActionAid Lottery will, as soon as is reasonably possible, stop sending any lottery marketing materials to any supporters who have requested self-exclusion.
The ActionAid Lottery will suppress supporters name from the marketing database (thus preventing them from playing the lottery), or flag them to not receive lottery marketing materials within 2 days of receipt of the request form.
The ActionAid Lottery will maintain a register of those excluded with appropriate records regarding the exclusion request.
Issuing a complaint
Any complaints received by players of the ActionAid Lottery will be handled under the normal ActionAid complaints system which is compliant with the Fundraising Standards Board.
The ActionAid ActionAid Lottery is registered with the Gambling Commission under the Lotteries and the Law (Gambling Act 2005). Please refer to www.gamblingcommission.gov.uk for terms.
ActionAid is licensed and regulated in Great Britain by the Gambling Commission under account number 6025. 
Official Promoter: ActionAid UK, Chard Business Park, Jarman Way, Chard, Somerset, TA20 1FB.
Share this
Top image: Emelyne, 11, lives in Mubavu village in Burundi, and goes to primary school. Sarah Elliott/ActionAid
Page updated 25 January 2021