For just 65p a day, you can change a life for good when you sponsor a child with ActionAid.
Your support could transform the life of a child like four-year old Yasmeen in the West Bank, part of the occupied Palestinian territories.
Thousands of children like Yasmeen are traumatised from living through years of war and conflict. Thousands more across the world are living in poverty, unable to go to school or even be sure of regular meals and a safe place to live.
ActionAid believes all children should have an equal chance to thrive. Through our child sponsorship programme we're reaching some of these children, but we want to help many more. Your sponsorship can make a huge difference to a girl or boy in need — ensuring they have enough to eat, an education and hope for the future.
We currently offer child sponsorship in Afghanistan, Bangladesh, Mozambique, Myanmar, occupied Palestinian territories, Pakistan, Senegal, and Zimbabwe.
As their only sponsor, you'll have a special relationship with your sponsored child. Sponsor a child today and see for yourself the difference your support can make.
What to expect when you sponsor a child
As soon as you sign up to be a sponsor, we'll send you a welcome pack with a photo of the child you're sponsoring and their story so far. And that's just the start of the journey you'll go on together.
You'll get two handwritten messages a year from your child telling you about them and their life – they might be letters, drawings, or postcards – plus detailed updates about how they're getting on from our staff in their country.
You can write back to your sponsored child. Over time you'll get a new photo at special milestones so you can see them grow and thrive.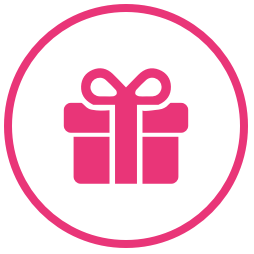 Sponsor a child as a gift
You can even sponsor a child as a gift for a friend or family member. Just tell us a few details and we'll set everything up for you.
Where your sponsorship money goes
80% of your sponsorship money goes overseas to help your child and their community. (20% is spent in the UK on public education and finding more sponsors). And in the country where your child lives, ActionAid works with their community to decide what the money should be spent on.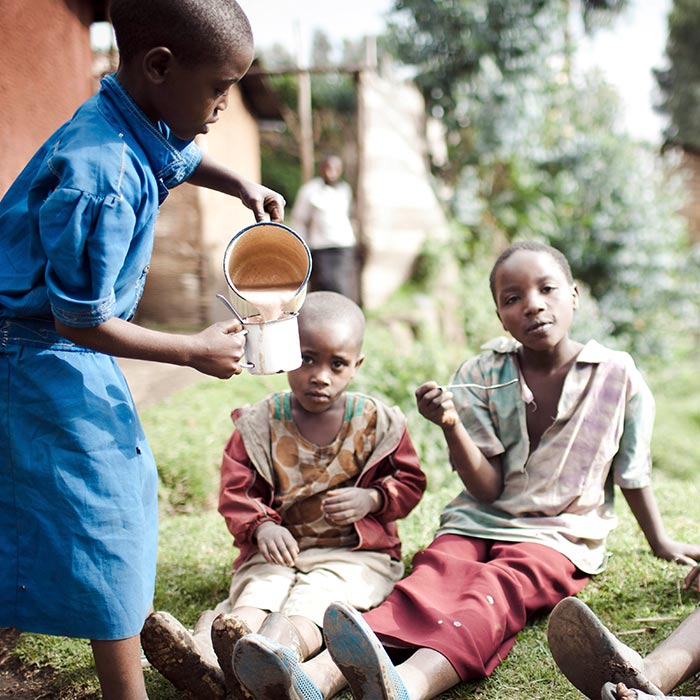 Food
Clean water
Healthcare
Education
You can be sure we'll achieve as much as possible with every pound you give us. And you'll be able to see the difference you're making through the regular updates we'll send on how your money's being spent.
"It's amazing to see what a difference such a small amount of money a month can make to a whole community".

Richard Jordan, ActionAid child sponsor
How sponsorship helps children
Food and shelter
Many children in developing countries go hungry every day, and often have to travel long distances to collect water.
We'll make sure your sponsored child has nutritious food to eat, clean water to drink, and a safe place to call home: the basics that every child needs to grow and thrive.
Education
Sponsoring a child helps them get the high-quality education they're entitled to. Your sponsorship might pay for their schoolbooks, fees, uniform or equipment, or make sure they can get to school safely.
It could even pay for desks, a classroom or a whole new school building in the village or town where your child lives.
Community
Child sponsorship doesn't just help one child – it helps other children and families in their community to transform their lives too.
Our staff live and work in the area where your child is growing up. So they're perfectly placed to know what your child and their community needs right now — and crucially, what will help them most in the long-term — and they work together to make these improvements happen.
Lasting change
When you sponsor a child with ActionAid, you'll find out it's one of the best ways to help a child out of poverty and give them the tools for a better future. You'll see at every step of your journey how your support brings real and lasting change for your child and their community.
How child sponsorship helped Purna fulfil her dream
Purna is a midwife and has two daughters. Here she's holding up a photo of herself aged 12 – when she was sponsored through ActionAid and her life changed forever.
Growing up in rural Nepal, Purna's family were very poor. Her mother couldn't afford to send her to school. But then a sponsor stepped in, and that money paid for school clothes, paper and pencils.
So Purna got to go to school, finish her education and fulfil her dream of becoming a nurse, and then a midwife. Now she practises in a health clinic.
She's helped to deliver hundreds of babies, saved many lives and provided medicine and care to many more mothers and children. She also has two daughters of her own. One is a nurse and the other is studying for her MD.
"Being without education is like being blind. [But my sponsor] opened my eyes. Because of them I was also able to open the eyes of my children. Education is very important."
Photo credits: Karin Schermbrucker, Greg Funnell, Nicolas Axelrod, Caroline Thomas, Savann Oeurm, Des Willie, Nayantara Gurung Kakshapati / ActionAid.