ActionAid and Infor partnership
Infor has chosen ActionAid as their charity partner for Inspire and will be making a donation to our work for every person who attends the virtual conference.
Find out more about the partnership and how you can support ActionAid to change the world with women and girls. 
Thank you to Infor
As a chosen charity for the Inspire conference, Infor is donating £30,000 to ActionAid in support of their work supporting women and girls living in poverty.
I want to say a huge thank you to Infor for their support and this hugely generous donation to our work. 

Amid existing poverty and global inequality, people in the world's poorest countries are already struggling with the consequences of several humanitarian emergencies including refugee crises, climate change and conflict.

Now they face an unprecedented global emergency in the Coronavirus pandemic, so your support has never been more vital. From everyone at ActionAid, thank you."
Ed Tait, Director of Fundraising, ActionAid UK.  
About ActionAid
ActionAid is an international charity that works with women and girls living in poverty.
Our dedicated local staff are changing the world with women and girls. We are ending violence and fighting poverty so that all women, everywhere, can create the future they want.
Our Coronavirus Appeal
As Covid-19 spreads to Africa, South East Asia and Latin America, the world's most vulnerable are facing a catastrophe of immense proportions. 
ActionAid is on the frontline of the coronavirus crisis helping to stop the spread and save lives as the pandemic hits the world's poorest countries.
From Italy to India, Liberia to Kenya, local women's groups are distributing life-saving advice, health information and hygiene kits to vulnerable communities.
We are also distributing food packages and essential supplies in countries where millions of vulnerable families have no way of earning a living during lockdown.
But the situation is worsening rapidly, and we urgently need to reach more people.
Our partnership
Anne Corbin, Chief Customer Officer International at Infor
"As a native of eSwatini (Swaziland) and a world traveller, I have witnessed a lot.  During my travels I have seen great poverty, with women being the most affected. In places like Mozambique I saw such tragic scenes where females had to fight for work and then having to fight to keep their jobs, and little was done to empower them or help them in their struggles.
While a lot has changed for the better, gender inequality is still prevalent in the Global South.
At Infor we lead with a customer-first philosophy which begins with the employees. Happy employees = happy customers. Great things will follow when you put your employees first, and to further support women in the workplace I am a mentor for women in Infor and strive to support them in any way I can.
I support ActionAid because it brings my two worlds together – personal and professional. I have lived it, seen it and am assisting in leading the efforts to support them at Infor. I am happy to support and promote ActionAid as what they do is close to my heart."
Becky Rawle, Head of Private Sector Partnerships & Engagement at ActionAid UK 
"Through my work I have been incredibly fortunate to meet a number of hugely inspirational women, from all parts of the world, who despite inherent inequalities have forged their own path and overcome adversity on their own terms. My passion is to galvanise the private sector and harness their expertise and resources, to unlock the untapped potential of women and create societies where they are not held back by gender-based barriers.
The Private Sector team at ActionAid UK works with UK businesses elevate the role and status of women, which we know leads to a broader positive impact on the whole community.
We focus on the two areas where, in partnership, we can have the biggest impact:
I support ActionAid because our community-led approach is proven to deliver sustainable positive change and, although having worked with businesses on social impact for ten years, I have never before experienced such drive to create real change as I have whilst working with businesses at ActionAid.
I am excited about what we can achieve together and always welcome the opportunity to speak to new businesses about our work."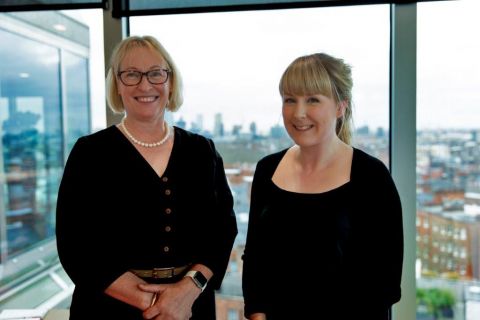 Our report: We mean business
Pollution, land grabbing, exploitation of workers, violence against human rights defenders and other misconduct – multinational companies often manage to avoid any consequences for such human rights violations and environmental impacts linked to their activities.
For women this can be an even larger problem, especially for those living in poverty and marginalised communities in the Global South.
This paper explains why such an approach is needed, and how states and companies can integrate gender-responsive human rights due diligence into existing and emerging efforts in the area of business and human rights.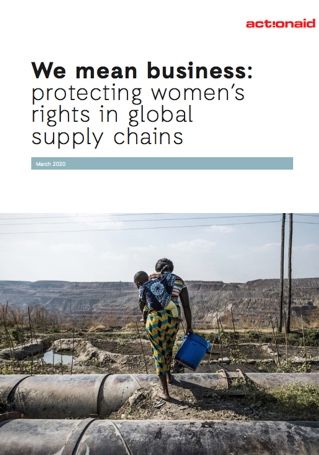 Farmers in Toroma/Usuk in Katakwi district, Uganda, who've been supported by ActionAid to develop independent livelihoods. Credit: ActionAid
Page updated 23 August 2021