How ActionAid tackles trafficking
14 January 2019
With last week marking Human Trafficking awareness day, and the launch of a UN report on trafficking, we reflect on the ways ActionAid is tackling this global epidemic.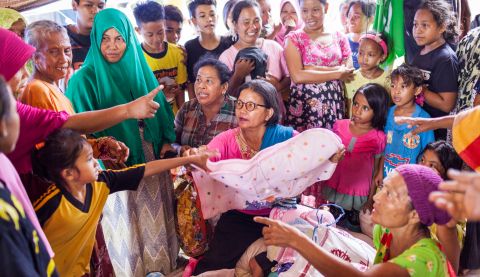 People all over the world are continuing to target women and girls, with countries reporting higher numbers of trafficking than ever before1 . These women and girls are usually transported far from home and coerced into forced labour, commercial sex work and/or domestic servitude. 
It starts with a smile and a promise. An offer of help to a struggling mum or show of affection to a neglected child. A golden opportunity to a family who want to be free from poverty. But behind each human trafficker's apparent kindness is an industry that causes untold misery around the world.
Women and girls represent more than 70% of the detected trafficked victims and for 83% it results in sexual exploitation2 .  Once again we see the lack of value placed on being a girl.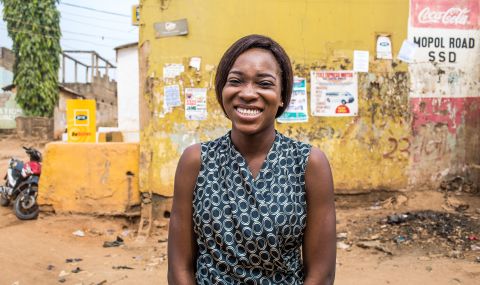 One country where ActionAid works to tackle this is in Nigeria, where sex traffickers are often treated with respect in the community and hailed as wealth creators. We are doing this by increasing access to education and training programmes as well as helping local communities to protect women and girls as we know that gender equality and power relations become balanced when women and girls are able to exercise control over their bodies and lives. 
Mandana Hendessi, Head of Resarch and Programme Policy at ActionAid, says:
'Women and girls in Nigeria live everyday with the threat of violence and abduction from armed groups or trafficking gangs. However, their resilience and strength to rebuild their lives is so impressive. Women, supported by ActionAid Nigeria, are working currently together to generate income for themselves and their families, becoming more aware of their rights'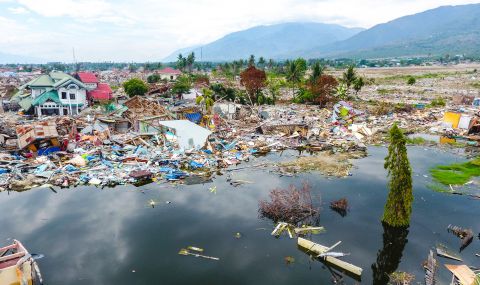 In humanitarian emergencies, trafficking can become even more widespread. Francesca Fritri at ActionAid Indonesia says that after the recent earthquake and tsunami,"the risk of violence against women and girls and children increased. These occur in the form of rape, sexual harassment and trafficking." 
Following the 2017 Rohingya crisis, thousands of womens and girls are now at risk of sex trafficking in Bangladesh, due to their vulnerable situation. 33-year old Amina from Myanmar says she constantly worries for her daughters' safety in their temporary bamboo shelter. "I feel scared at night," she said. 
To combat this, ActionAid creates safe spaces which allow women and girls to access emotional support, as well as medical referrals for cases of gender based violence and rape. We also ensure women lead the humanitarian response work so that women and girls are directly involved in the decisions that affect their lives and the rebuilding of the communities so that they are valued and thus less likely to be subjected to trafficking
Worth an estimated £96 billion a year, this ruthless and exploitative trade must be stamped out. Trafficking is modern day slavery and until we abolish it, we cannot say that humankind has progressed. Every woman and girl has the right to say #MyBodyIsMine and fulfil their potential and live without fear.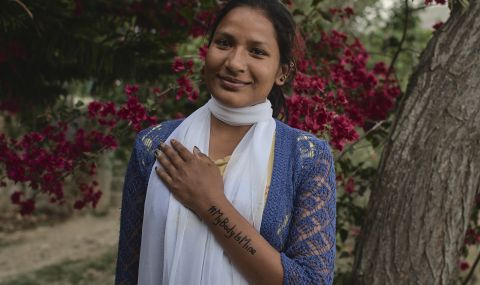 Andri Tambunan/ActionAid, Tom Saater/Actionaid, Poulomi Basu/ActionAid