Catcalling. Not a joke, not a compliment: it's harassment
5 April 2018
"Hey, sexy!" Millions of women and girls around the world will have heard that phrase - or something like it - cutting into their daily lives, unwanted and uninvited, as they walk to work or get the bus to school. 
Some might say that it's harmless, just a joke, or perhaps even a compliment. But catcalling is none of those things. It's an explicit demonstration of power, one that is intended to frighten or intimidate the person it's addressed to. It is based in deep-rooted gender inequality, which sees women's bodies as not their own.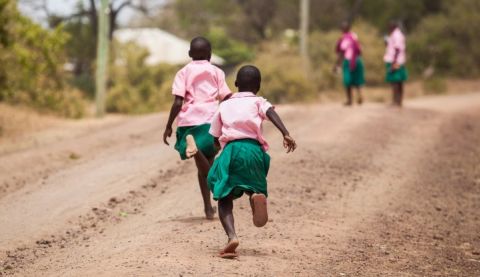 What is street harassment?
Street harassment is one of the most pervasive forms of violence against women and girls. It's a type of sexual harassment and includes catcalling, unwanted comments, gestures, honking and uninvited sexual advances from strangers in a public place. 
When women and girls face harassment as part of their daily lives, whether it's while going for a run or getting the bus to see friends, it holds them back. Many change their clothes, or routes to work, to try to avoid it. It can prevent them from working, from socialising, from learning, and from living with freedom and dignity. This is not acceptable. No woman or girl should feel afraid in the streets of her own city.
Poverty makes girls more vulnerable to harassment
Women and girls living in poverty are even more vulnerable to this sort of street harassment. Judy lives in Nyarongi, Kenya. She is only 12 years old, but she and her friends are often harassed by men as they travel to and from school. Judy says:
"On my way home, we often get catcalls from the cane cutters and boda boda [motorcycle taxi] riders. My biggest wish is that we get an education, the men should leave us alone."
Judy's experience is far from unique. It spans continents, and affects a shocking number of women and girls. 
The statistics behind street harassment
Our recent YouGov online poll showed that more than two thirds of women (68%) who have been sexually harassed in South Africa, India, Brazil and the UK have not officially reported it to the police, with half of those (50%) saying it was because they believed it 'would be pointless'. 
68% of women who have been sexually harassed have not reported it to the police. 
These statistics show how sexual harassment is seen as normal, part of everyday life, and that women fear they won't be taken seriously if they report it. It is part of a spectrum of violence against women and girls that holds them back and prevents them from achieving their potential. 
Judy has seen this for herself. "I have a step-sister who got pregnant in standard six and dropped out. Whenever she was going home from school, she'd get approached by cane cutters who work at the sugar factory. It hurts to see my step-sister suffer."
How ActionAid is helping girls who are experiencing street harassment
Judy belongs to the ActionAid-supported girls' club at her school. The club is a safe space where the girls learn about their rights and gain the confidence to report harassment and abuse. Judy looks out for other girls at school. She says: "I tell my friends: don't pay attention to those men."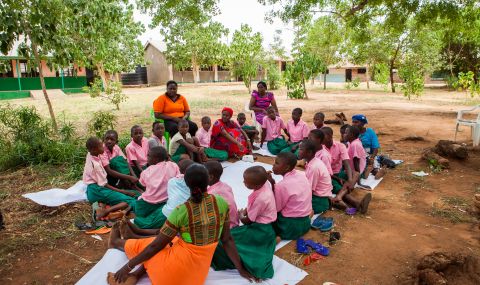 In addition to girls' clubs, ActionAid is working with women's groups and training government officials, police, health workers and legal advisers in Kenya on how to best to tackle violence against women and girls.
By working closely with local commuities, ActionAid is tackling gender-based street harassment at its root, by challenging the behaviours and gender inequalities that cause it. 
What you can do to help girls facing street harassment
If you set up a monthly donation to our Not This Girl appeal, you can help us support more girls' clubs and women's groups, who are doing incredible work preventing and responding to harassment and violence. Here's what your money could do:
£15 a month could help educate girls and ensure they are aware of their rights
£10 a month could help provide counselling and legal support to girls who have been abused
£5 a month could help a girl seek justice after she's been subjected to abuse.
Photo credits: Sheldon Moutrie/ActionAid, Natasha Elkington/ActionAid.