How to make your own reusable sanitary pads
24 May 2019
Follow our step-by-step guide to make your own eco-friendly, reusable sanitary pads - the same method used by women in Nepal to manage their periods.
Reusable sanitary pads are a great plastic-free, eco-friendly alternative to disposable tampons and pads.
They're cost-effective and easy to make, which is why ActionAid provides training in Nepal in how to make reusable pads using this method, as part of our global work ending period poverty for women, girls and people who menstruate.
So to celebrate this year's Menstrual Hygiene Day, why not learn how to make your own?
To get started with your pad, you'll need the following materials: thick paper, a marker pen, a ruler, scissors, thin fabric (cotton is ideal), thick fabric (e.g. an old towel), a button, a needle and thread and a safety pin. 
Next, download your instructions, including the template for your pad. 
Share the instructions with your friends to inspire them how to cut down on plastic:
Step one: Print out the template and cut along the dotted line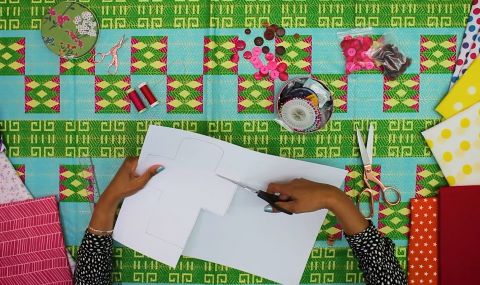 Step two: Reverse the material and trace the template over it using a marker. Repeat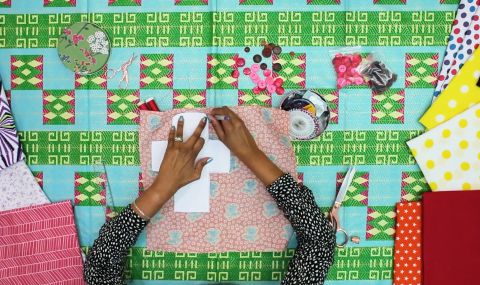 Step three: Using sharp scissors, cut out the two cotton pieces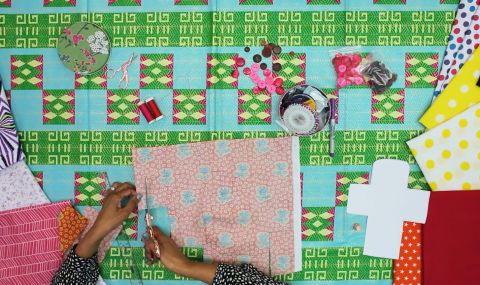 Step four: Place one piece on top of the other, with the patterned sides facing each other
Step five: Sew the sides of the two pieces of fabric together, leaving the top and bottom bits open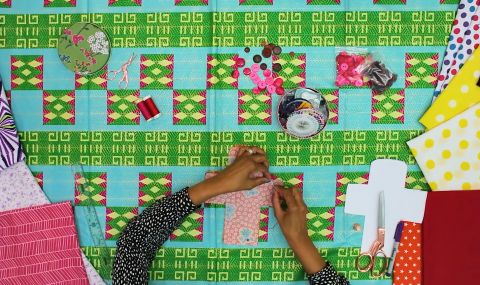 Step six: Turn down the edges of the top and bottom bits and stitch along them, creating a hem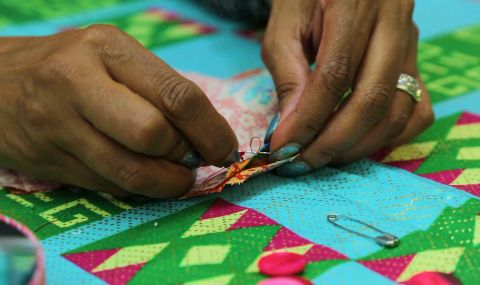 Step seven: Turn the fabric inside out, revealing the pattern and concealing the seams on the inside. Sew up the sides/wings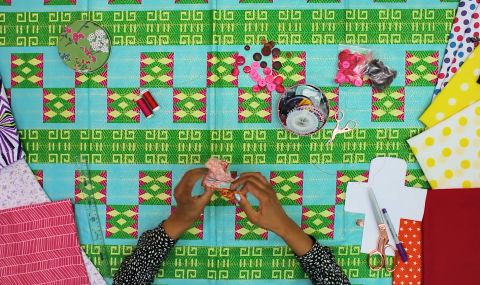 Step eight: Sew a button in the centre of the right wing
Step nine: Mark on the left wing where you will need a button hole. Cut the hole and sew around the edges of the hole to prevent fraying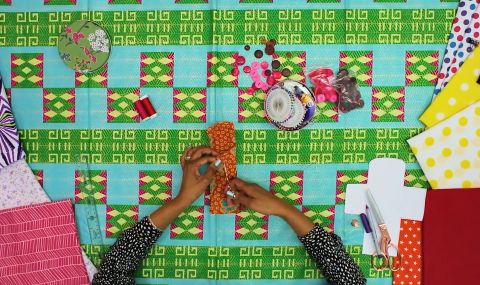 Step ten: Use a ruler to cut two 20cm long x 6cm wide rectangles from a towel. Lay the pieces on top of each other and sew them together along the top and bottom
Step eleven: Attach a large safety pin to the top of the lining. Then insert the lining into the casing, using the safety pin to pull it up to the top. Finally, remove the pin. Voila!