Seven thoughtful charity gifts to celebrate Ramadan
29 March 2022
Give a Sadaqah Jariyah gift and you could make an enormous difference to the lives of women and girls living in poverty. Explore our top charity gifts for Ramadan or Eid.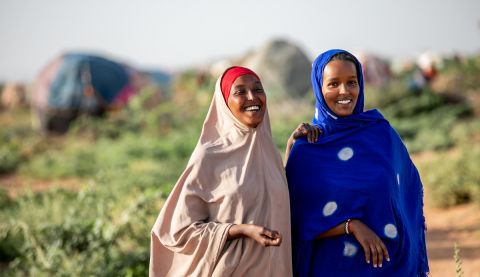 Giving Sadaqah in the name of a loved one is an incredible way to show love for others - at home in the UK and across the world. 
So we've rounded up our top seven ways to give charity gifts as Sadaqah this Ramadan - from vital food packages to education gifts.
Choose a printed greetings card, print-at-home PDF or e-card, and you can even add your own personalised message. Meanwhile, your gift will be making an amazing difference to the lives of women and girls in some of the world's poorest countries. Thank you.
More great gifts for Ramadan and Eid
If you haven't yet found the perfect gift, then why not explore our full collection of Gifts in Action?
You'll find something for everyone and remember - each gift will help fund ActionAid's life-saving work around the world.
Thank you so much for your support, and Ramadan Mubarak!