Feminists! Get a free ActionAid cross stitch kit
12 April 2022
Sign up now to claim your free ActionAid cross stitch kit. Together we can stitch up the patriarchy and change the world with women and girls.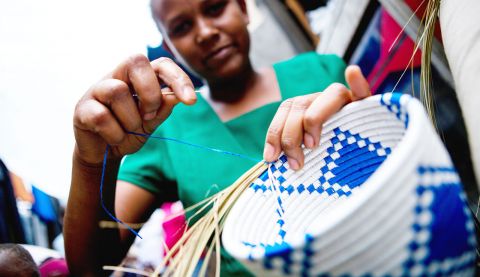 Your ActionAid cross stitch contains:
Whether you're a novice with the needle and thread, or an experienced seamstress, you don't need any special materials or skills to enjoy your ActionAid cross stitch kit. 
needle and thread
unique ActionAid 'feminist' pattern
instruction booklet on how to cross-stitch
leaflet telling you more about our Women in Action campaign.
Get your ActionAid cross stitch kit here
Unfortunately our cross stitch kits are now out of stock. We hope to make them available again in the future. Thank you for your interest!
Feminism in action
Cossy is 40 years old. She's a domestic violence survivor and lives in Kampala, Uganda. Her husband started beating her when they were both diagnosed with HIV – he blamed and abused her for it. 
After her husband died, Cossy started to receive medical support and a business loan from ActionAid and our local partners.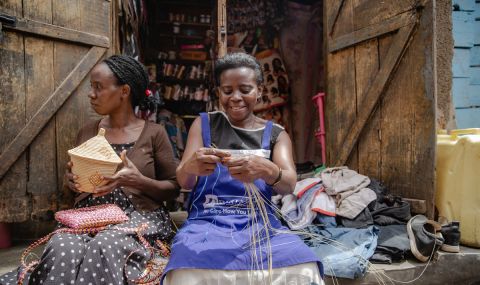 If ActionAid had not come, I would have died. I have been... trained to represent myself as a woman."
By partnering with ActionAid, Cossy has built up her business. Now she runs her own hair salon. She trains other women in hairdressing skills and every Saturday she invites women to weave baskets and sell them in her shop.
Join our community of keen stitchers, and you'll be helping to show your support for women like Cossy who live in poverty around the world.
Photos: Esther Mbabazi / ActionAid.
Read next
4 May 2021

10 January 2020